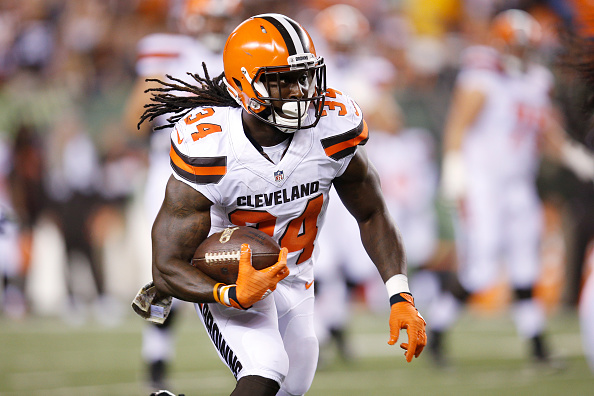 The Cleveland Browns placed a second-round tendor on restricted free-agent running back Isaiah Crowell.
If another team tries to sign Crowell and the Browns fail to match the offer sheet, the team would have to send a second-round pick to Cleveland.
The tendor is worth $2.81 Mil.
Both sides are trying to work out a deal to keep Crowell in Cleveland long-term.
The 24-year-old ran for 952 yards, scored seven rushing touchdowns and averaged 4.9 yards per carry in 2016.
Crowell has rushed for 2,265 yards in his first three seasons in the NFL, ranking 11th in franchise history.
Aside from Jamal Lewis (2007-2009), no Browns running back has totaled more rushing yards than Crowell since the expansion era Browns returned in 1999.