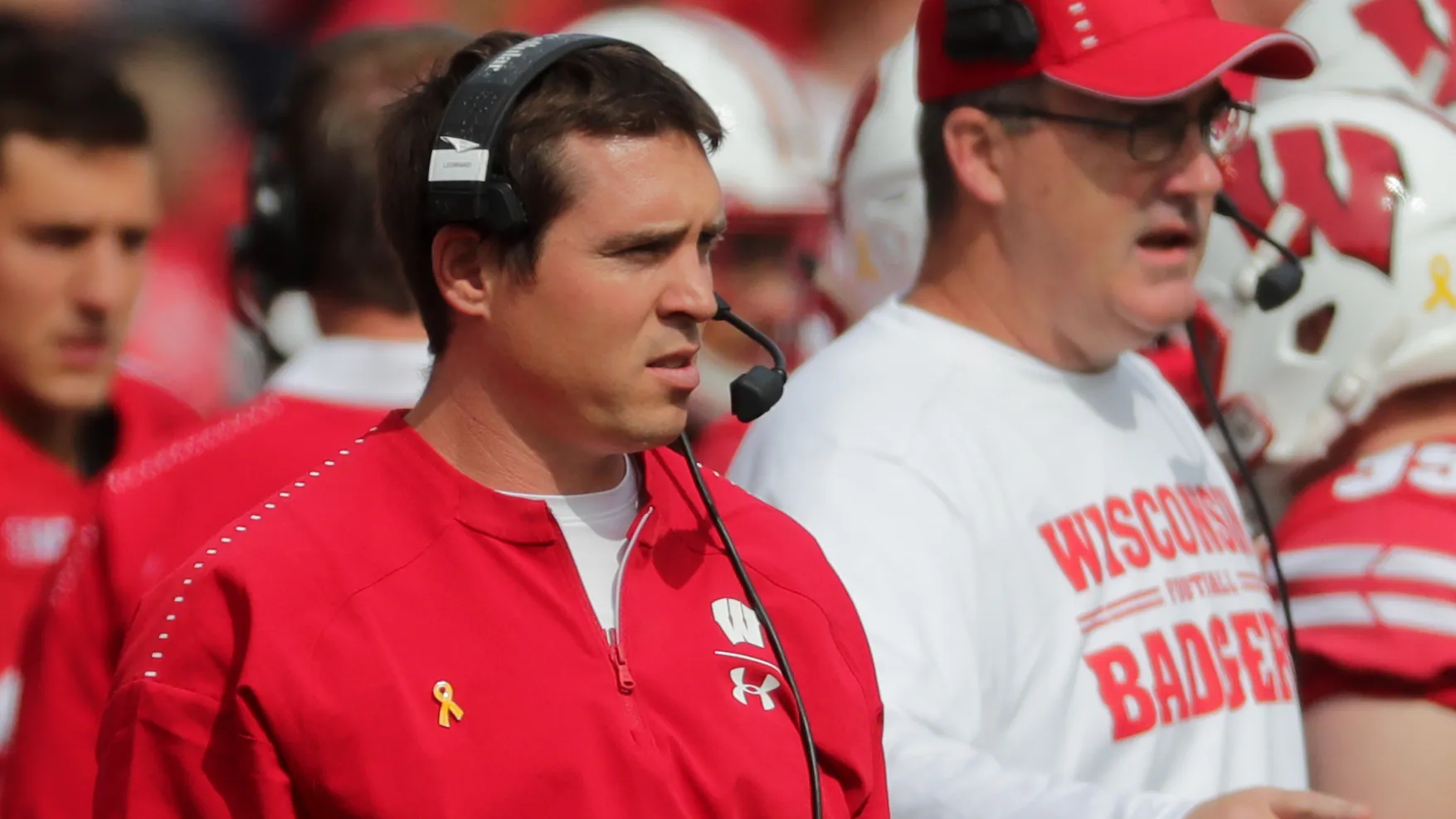 The Browns have chosen their new defensive coordinator. Jim Schwartz, the former coordinator for Tennessee and Philadelphia, will lead this team's defense next season. Time will tell if his tenure will merit a Super Bowl! But if the Browns wanted to make a splash and hire a man that could be here for years to come, they missed a chance to shake up the NFL and NCAA world.
Jim Leonhard – Browns Defensive Coordinator? Bummer!
Jim Leonhard played for the Browns in 2014. He played in all 16 games. As a defensive back, he had two interceptions and had the honor of returning kicks! Leonhard started his career with Buffalo as a DB and found his career to be a journey through the AFC. 
Jim spent three years in Buffalo and followed up with a year with Baltimore. Three with the Jets, a year with the Broncos, back to the Bills before his final year in football with the Browns. What a career for the three-year letterwinner at Wisconsin!
With the hiring of Luke Fickell, Leonhard's time in Madison would most likely end. But his tenure as defensive coordinator there was pretty impressive.
Jim's Defensive Coordinator stats
Here are his numbers from the NCAA statistics database:
Total rank/pass rank/rush rank/points per game rank
2022 – 11th/43rd/9th/17th
2021 – 1st/5th/1st/4th (They were #1 in the Big Ten in basically every defensive stat!)
2020 – 5th/31st/5th/9th
2019 – 8th/16th/8th/10th
2018 – 41st/38th/56th/43rd (Most of his starting DBs were injured during the season!)
2017 – 1st/4th/2nd/3rd
He is currently in line for a big offer. I'd bet on Alabama right now.
Been chatting with DeMeco Ryan's and he tells me Coach Saban was going after Jim Leonhard the former Wisconsin DC , don't know much about him at all and honestly I would prefer DeMeco Ryan's pic.twitter.com/8TDyUvsURp

— CHIEF RUNNING BEAR🥋 (@William28796229) January 13, 2023
But would he have succeeded in the NFL and with the Browns? Let's take a quick look.
Rushing
The Browns had consistently ranked low in run defense. We won't bore you with details every Browns fan is aware of. Wisconsin under Leonhard was stout! All with a 3-4 scheme! Urban Meyer had immense praise for his scheme.
Freedom for Myles?
In 2019, Leonhard started giving his players more freedom to work in his scheme. Chris Orr, a senior linebacker in 2019, mentioned how Jim's style fits well with his knowledge of each player and how he fits. Leonhard allowed his team to be more aggressive in getting after the quarterback. 
Meyer mentioned how the way Jim runs his 3-4, his ends do NOT get double teamed generally, since you have a multitude of areas that the rush can come from! That Meyer interview needs to be watched by anyone who wants this young coordinator. 
You have to think Myles would be salivating at that!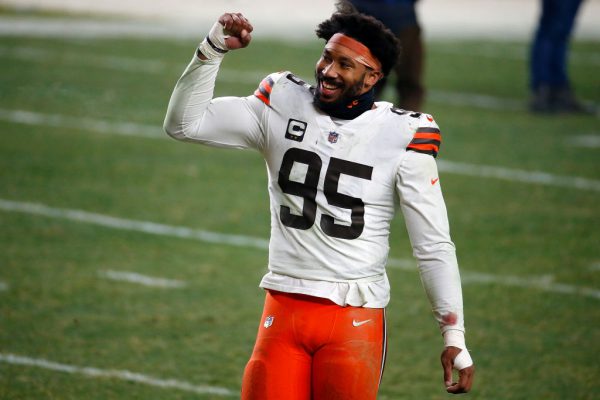 Linebacker U
Leonhard's backers are usually the cornerstone of the team. Wisconsin often plays a 3-4, but Jim's backers could rush from the line if need be. It's no secret the LB's have been up and down for Cleveland.
NFL interviews
In 2021 he turned down an offer to go to the Packers to be their defensive coordinator. He even said that he was "about out the door."
"Extremely flattered. Awesome opportunity. But it was not the right time for me to go back to the NFL."
Jim Leonhard will be an NFL defensive coordinator. Now someone just has to give him that chance. And it won't be his former club, Cleveland. Which is a shame because he could have been a mainstay for at least five years!

NEO Sports Insiders Newsletter
Sign up to receive our NEOSI newsletter, and keep up to date with all the latest Cleveland sports news.