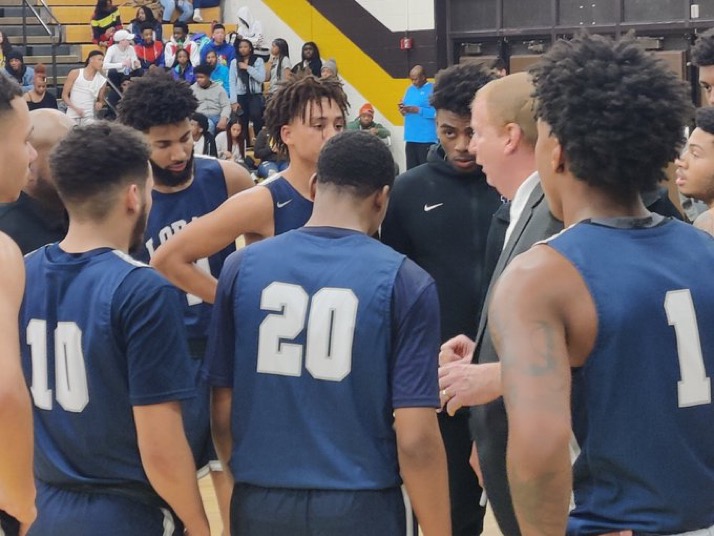 By Mark Perez
LYNDHURST, OHIO – Lorain basketball coach John Rositano rigged his team's schedule to face stronger opponents to simulate adversity, because he believed the Titans didn't have enough last year to make them stronger.
The Titans took an hour drive to Brush High School to face the Arcs, which is one of the best basketball programs in Northeast Ohio.
Lorain took them down to the wire, but fell short to Brush 67-64 after Corey Floyd Jr. hit a corner game-winning 3-pointer.
The goal of Lorain scheduling themselves against Brush was to simulate adversity and Rositano believed this game served its purpose.
"I thought, last year, we didn't face as much adversity throughout the course of the year," he said.
"We are going to put our guys through the gauntlet this year. There may be a couple losses here and there, but we're going to learn from them, we're going to grow from them, we're going to get tougher and we'll be ready for March."
The players responded to coach's challenge as he commended their effort, even in a loss.
"We played a typical Lorain game," Rositano said.
"We fought. We scratched. We kicked. We played with a lot of toughness and a lot of heart. (Corey Floyd Jr.) made the shot to win it. We were undersized and a little under-manned and I thought our guy played a tremendous game in terms of this early in the year against a really good team on the road. We gave ourselves a chance to win and that's what you do against a really good team on the road… Lorain kids are tough, they are hard-nosed and put it on display tonight."
By "short-handed," Rositano mean the Titans were playing without Junior guard Seth Wilson, who did not play against Brush, nor John Hay in their last game. But this gave other players valuable experience in a playoff-like atmosphere to learn and grow off of.
"There are three Seniors on the team," three-year starter Jordan Jackson said.
"There are people who have never played a minute of varsity and to come in their second game compared to John Hay and play in this environment. It was really big [for the new players]."
One of the new players was Senior Aaron Whitehead, who had played his first varsity minutes against Brush, according to Jackson and produced in big minutes.
Whitehead scored 13 points and led the team with three 3-pointers made. He also played a crucial part in their second quarter comeback to cut the Arcs' nine-point lead to tie it up before halftime. Whitehead scored eight points in the quarter
Once Wilson comes back, Lorain believes it will add more depth to their team, which is already deep as it is and will reinforce their strengths.
They'll need the depth too as their regular season gauntlet will have, along with No. 4 Brush in the NEO top 25, No. 1 St. Vincent-St. Mary, No. 2 St. Edward, No. 9 Cleveland Central Catholic, No. 24 Garfield Heights, and will face No. 12 Lake Erie Conference foe Cleveland Heights twice.

NEO Sports Insiders Newsletter
Sign up to receive our NEOSI newsletter, and keep up to date with all the latest Cleveland sports news.