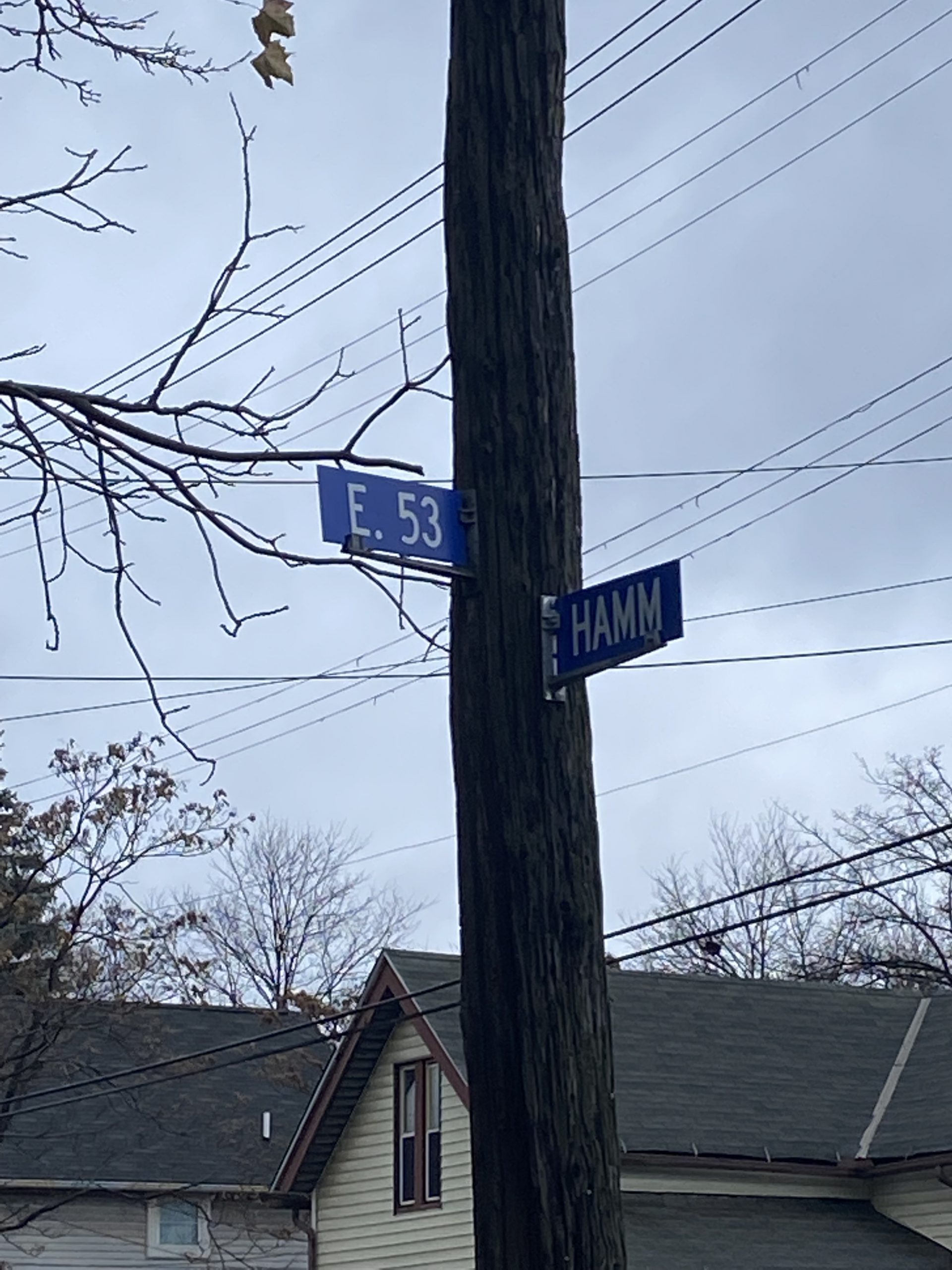 I would venture to say that most of you reading these Musings attend sporting events! Sure we get swag at so many game from tee shirts to towels to mugs to…BOBBLE HEADS! I have also ben know to grab a bobble head from a team giftshop or have travelers grab me one from a foreign land.
Right now on my desk in front of me I have 4 bobble heads. I had a few more (we will get to them) but as of this space in time I have bobble heads of Pope Francis (youngest daughter purchased it at the Vatican gift shop), Wayne "WOODY" Hayes, Jose Ramirez and Austin Carr. There are plenty more around the house but these have top priority for me. Why?
* Pope Francis – To use street vernacular "I dig this man." A truly righteous human being and the first Jesuit Pope. Truly he reflects the Jesuit mantra of "Men for Others" and lives his life reflecting the Latin initials AMDG which stand for "Ad maiorem Dei gloriam" translated into English means "FOR THE GREATER GLORY OF GOD." Not here to preach only to share with you what is important to me. Yes Pope Francis is important to me.
* WW "Woody" Hayes – I was fortunate to be a student of Woody Hayes. Woody of course had his main domain in the bastion of civilization aka OHIO STADIUM and had an office at the practice facility just west of Lane Avenue and north of Olentangy River Road which by the way has grown from an extension of the "big farm" known as West Campus to the best facility in College Football.
Many did not know that Woody also had an office in the ROTC Building on what is now Woody Hayes Drive. It was at the Southeast corner on the second floor of the building. Woody was a student of Military History and had a policy that when his door was open he had in turn open hours and students could come and join him for history banter. Woody had a crazy memory and cared deeply about family. When I would walk into his office or see him walking around campus the first thing he would ask was "how are your parents" and "when is the last time you spoke to them." After quite a few sessions Woody gave me a book titled "Megatrends – Ten New Directions Transforming Our Lives."
Even wilder was WW signed the book and below his signature wrote down his address, home and office phone numbers so I could stop by or call if needed! WHAT! Remember I was a student at OSU at the time. Nothing whatsoever to do with the media. I noted his memory above. Now think for a second about all the players he recruited and people he came into contact with daily! When he asked where I lived I told him "6566 Glenallen Drive in Solon" and he said unhesitatingly "I recruited lineman Jim Savoca from Solon. He must have lived across the street from you. Was your house blue?"
He was correct on all accounts. I do know many people look at Woody as the man who punched Clemson's Charlie Bauman and yes indeed it was WW. I will make excuses as Coach was wrong. Many did not know that his sugar level was off the charts and he was asked not to coach that game. His FG kicker Bob Atha was standing next to him right before the punch and Woody asked him :are you my Field Goal kicker? Woody also went ballistic when Art Schlicter changed the running play (as the team wanted to center the ball for Atha) to a pass play and threw the interception. You may draw any conclusion you desire! Also I must share Woody was terminated more for losing to the u of m 3 years in a row than punching the player. It will be interesting to see what happens should the Bucks fall to the bottom feeders again this year.
* Jose Ramirez – What more can anyone say is that here is a man who played most of the 2023 in intense pain due to an injured right thumb that was much worse than he let others know as he refused to lose and let his teammates down. Yes we saw more pop ups than ever from a man who still played MVP quality ball and there is no secret why teammates will run through a wall for him!! Jose does it all and truly is a 5 tool player! Speed? Toss out the stop watch as Jose is sliding into 3rd base on a double for most or going from 1st to 3rd on a hit most would be stopping at second. Plus I must add not just sliding but flying into the base with his helmet off into the sky kicking up dirt. Gotta shout out The Athletics Zack Meisel for his "helmet counter" reports on social media. More on Jose. Clutch, baseball IQ through the roof plus a leader of this young team…he checks all the boxes and more. One thing I noticed too last year is Jose had even more love and energy for the game than ever before if that is possible! He loves playing with the kids and treasures playing with others who love and RESECT the game!
* Austin Carr – C'mon…he's MR. CAVALIER! I was regular at the Cleveland Arena the Cavs first few years there especially in the 1970-1971 and 1971-1972 seasons! Of course '70 was the lid lifter and just a reminder, the first player EVER taken by the Cavs in the NBA college draft was John Johnson out of Iowa. AC was #1 the second year out of Notre Dame! Sure fans were excited in the inaugural season but Austin finally gave the team true star power. A legendary college career in which he averaged 34.5 pts per game, scored more than 1,000 pts his las two years for the Irish (Pistol Pete Maravich also accomplished that feat before AC) and he scored 46 vs UCLA, the most any player had scored against a John Wooden team, to knock them out of the tourney. Injuries also derailed a great career which was pretty darn good as it transpired and to this day it is a treat to see Austin around town. No doubt he always has a minute for you plus even better to hear him on TV as the Cavaliers "color guy." AC is AC with is trademark sayings but the Cavs are who they are because of his contributions. THANKS AC.
Hope you enjoyed as much as I enjoyed sharing with you. Enjoy every sandwich and adios amigo…long may you run.

NEO Sports Insiders Newsletter
Sign up to receive our NEOSI newsletter, and keep up to date with all the latest Cleveland sports news.