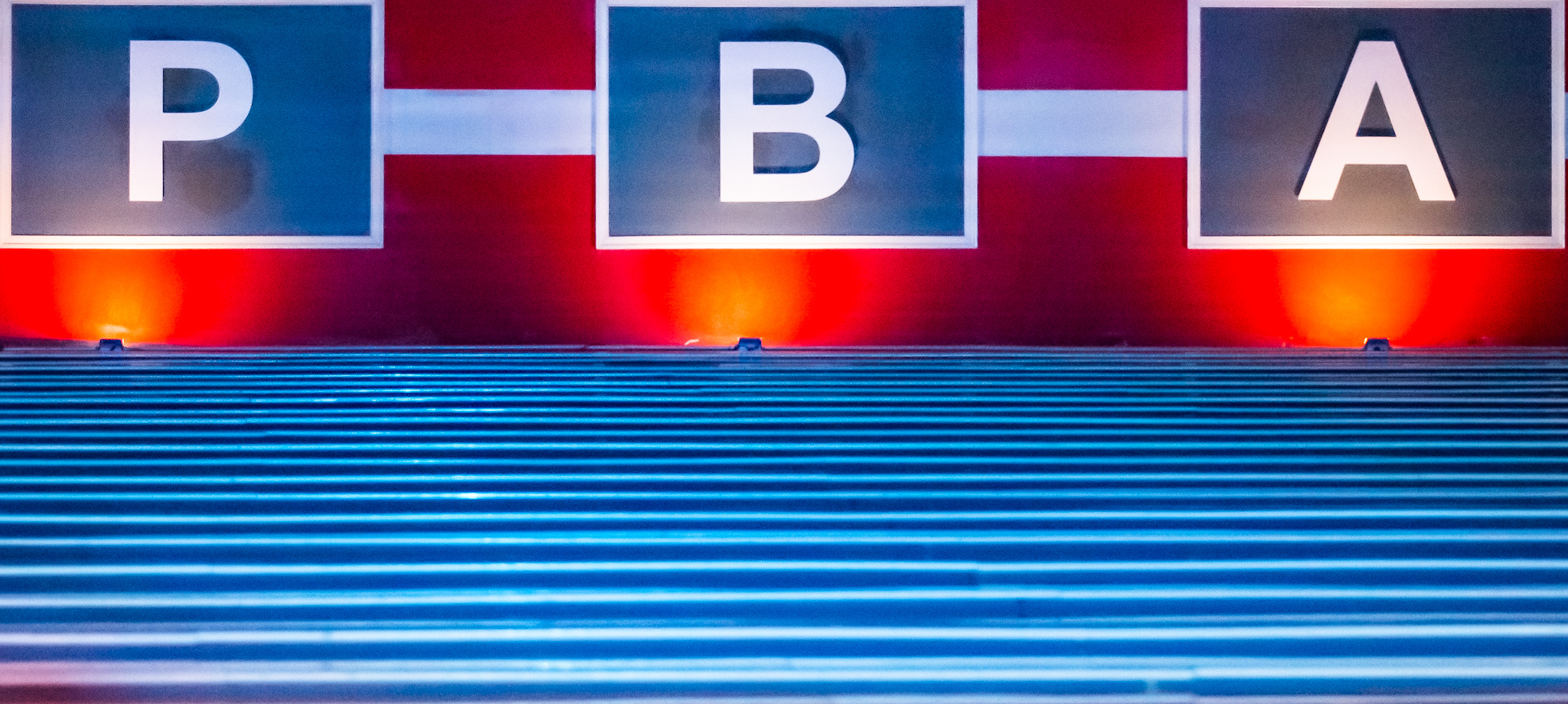 Akron – Northeast Ohio has been the bowling capital of the world this week as Riviera Lanes in Akron is hosting the PBA Tournament of Champions.
Currently leading the PBA's second major of the season, EJ Tackett is the number one seed heading into Sunday's finals.  
Not only has Tackett been having a great week in Northeast Ohio, he has won the first three out of five PBA events this season.  
If he wins his finals match, Tackett will have won an astonishing 67 percent of the PBA events this season.  
"It's been a great week," said Tackett. "Obviously we got another number one seed here which is always great. For most of the week I bowled pretty good.  I had some ups and downs, there was a bunch of challenges.  That last block on (Thursday), was very difficult."
In addition to Tackett in the number one seed, the number 2 seed going into the finals is Anthony Simonsen. He has won ten PBA titles with his most recent victory coming this season at the Wichita Classic, on February 24th.
The third seed heading into the step ladder finals is Matt Ogle while the fourth spot is held by Jason Sterner from Riverdale, Georgia.  
To punch his ticket into Sunday's finals, PBA star Jason Belmonte needed to win two Saturday night matches bowling out of the sixth seed. 
In his first match on Saturday night, Belmonte took a commanding lead over Andrew Anderson.  In fact, Belmonte struck on four out of the first five frames, while Anderson left two frames open.  
That early momentum led Belmonte to a 214-146 victory over Anderson. That victory set up a tension filled match to get into Sunday's finals. 
Belmonte took on Kyle Troup for a chance to bowl on Sunday. In dramatic fashion, in a match that came down to the final frame, Belmonte defeated Troup, 216-212 to punch his ticket to the finals. 
Seeds 2-5 will be trying to defeat Tackett in the final game of Sunday's finals. 
Tackett is looking forward to Sunday's final match in which he just needs to win one game to claim the championship and his fourth title of the season. 
"I just look forward to having an opportunity (on Sunday) to hoist the trophy again," said Tackett. "That's the greatest feeling to be the number one seed and know that you're one game away from hoisting another trophy and (getting) another major championship."
Tackett, from Huntington, Indiana, is chasing PBA Hall of Famer, Mark Roth's record for most wins in a season.  Roth won 8 titles on the PBA Tour in 1978. 
Could 2023 be the year Roth's amazing record is broken?

NEO Sports Insiders Newsletter
Sign up to receive our NEOSI newsletter, and keep up to date with all the latest Cleveland sports news.