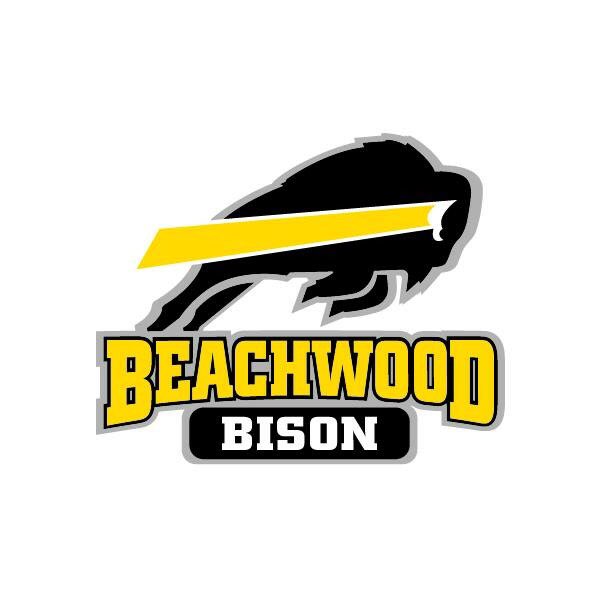 by Don DiFrancesco
@MayorNEOPrep
GARFIELD HEIGHTS, Ohio– Beachwood capitalized on two huge individual hot streaks to eliminate Elyria Catholic 68-63 in the OHSAA Division III district tournament at Garfield Heights on Tuesday night.
First, senior guard Josh Sizemore scored 15 of his team-high 23 points in the second quarter as the Bison bounced back from a 17-7 first-quarter deficit. Then, after Elyria Catholic overcame a 31-23 Bison halftime lead with a strong third quarter, Beachwood senior guard Michael Gordon dropped in 13 points in the fourth quarter to lead his team's final rally for the victory.
Elyria Catholic senior guard Dorian Crutcher got the Panthers off to a good start with nine points in the first quarter. He also led Elyria Catholic's third-quarter charge with another nine points and finished with 23, tying Sizemore for game scoring honors.
Beachwood trailed most of the first half, finally knotting the score at 21-all on a 3-pointer by Sizemore with 1:45 remaining in the second quarter. That bucket was the first of four consecutive scoring plays by Sizemore within a 45-second span. The final score of the half was a putback layup at the buzzer by Beachwood's Cam Thomas to give the Bison their 8-point halftime lead.
Elyria Catholic rebounded in the third quarter—literally. The Panthers roared with a 16-6 edge on the boards and outscored the Bison 24-9 in the quarter. Sophomore forward Branson Taylor had several big second-half baskets for Elyria Catholic, and his 3-point play with 2:39 to play in the third quarter gave the Panthers their first lead after halftime, 39-37. A long 3-point shot by Edward Wright with 0:15 remaining in the third brought the Panthers' lead to 47-40 going to the final period.
Beachwood regained the lead 54-53 on a steal and driving layup by Gordon three minutes into the fourth quarter. From that point on, the lead changed hands several times. Elyria Catholic grabbed their final lead 63-62 on a short jump shot by Crutcher with 1:20 to play.
The Panthers had several chances to put the game away, but turned the ball over three times in the final minute. Beachwood took the lead for good at 64-63 on a layup by Gordon with 23 seconds left. Bison junior forward Jayson Woodrich knocked down four clutch free throws in the game's final seconds to make the final margin 68-63.
Beachwood (13-10) advances to play top-seeded Lutheran East in the district final on Friday night. Elyria Catholic's season ends with a record of 12-12.
Elyria Catholic                     17            6              24            16   =     63
Beachwood                           7              24            9              28   =     68
Elyria Catholic
Crutcher                10-0-23
Taylor                      7-1-15
Wright                    5-0-11
Logan                      4-1-9
Griffin                      1-0-3
Damron                 1-0-2
Beachwood
Sizemore               9-1-23
Gordon                   5-2-15
Woodrich             3-4-12
Thomas                  3-0-7
Albert                      2-1-5
Hughes                  2-0-4
Connor                   1-0-2