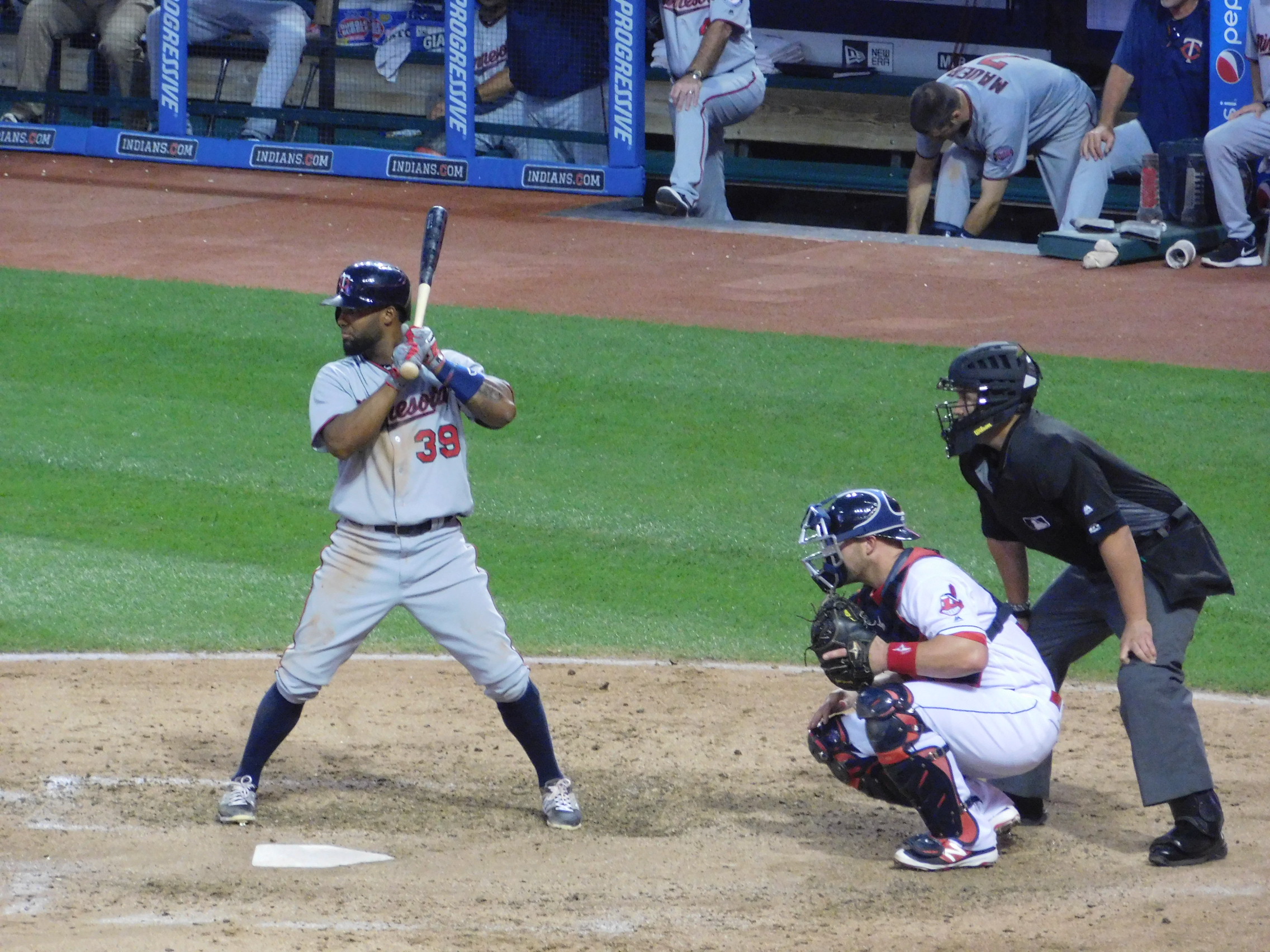 For the third straight night, the Minnesota Twins got out to an early lead and never looked back, pummeling the Indians by a final score of 13-5.
The Twins took advantage of Trevor Bauer's lack of command early and often in his short start.  A 2-run single from Eddie Rosario in the 1st and an RBI single from Joe Mauer put Minnesota up 3-0 quickly. Bauer threw 54 pitches in the first two innings.
"You start throwing that many pitches that early in the game, everything's tough," Manager Terry Francona said.
In the 2nd, Jose Ramirez scored from third on a wild pitch from Twins starter Tyler Duffey and Abraham Almonte singled home Lonnie Chisenhall to cut the lead to 3-2, but the rally ended as Almonte got caught in a rundown between 1st and 2nd.
The Twins struck right back for 5 more in the 3rd.  Eduardo Escobar had an RBI double, Mauer hit a bases-loaded 2-RBI double, and Max Kepler blooped a ball to right that hit the turf and bounced into a diving Chisenhall's outstretched glove on a bang-bang play that scored two more and was ruled a single.
Francona asked for a replay review, the umpires upheld the call on the field, and both Francona and pitching coach Mickey Callaway were ejected arguing the decision.
"I knew I was going to get thrown out because you can't go out there and argue those," Francona said. "I just needed to express my frustration."
Once the ordeal was over, Bauer's night was done. He went 2.2 innings giving up 8 runs (7 earned) on 8 hits with 5 walks and a punchout.  It was Bauer's shortest outing of the season.
"I'm not disappointed at all, really," Bauer said. "It obviously didn't go how I wanted it to, but I competed. We've seen what they've been able to do over the last couple days."
Just like last night, Cleveland tried to claw back into the game in the middle innings.  The freshly-named AL July Rookie of the Month Tyler Naquin hit a 2-run blast down the right field line in the 5th and Napoli added a solo homer in the bottom of the 6th.  Napoli has now hit a home run in each of the last 5 games.
Duffey finished his night going 6 innings and giving up 5 runs on 8 hits with no walks and 6 strikeouts.  The Twins tacked on a run in the 6th, a Rosario double, and added another with an RBI triple from Mauer in the 8th.  To cap it all off, Brian Dozier hit a 3-run homer to left in the top of the 9th to seal the 13-5 win for the Twins.  Meanwhile, the Tigers beat Chicago 2-1 to cut the Tribe's AL Central lead to just 2 games.
Francona and Napoli said they're not worried about the team's recent poor play and the closing gap in the AL Central.
"It's been a little rough patch here but like I said we're still a confident group," Napoli said. "We're not looking at who's behind us."
"I think we'll be fine," Francona said. "You have to play through tough times. It's inevitable."
Minnesota has had the Tribe's number all season for whatever reason, as the Twins have now gone 8-4 against the Tribe so far this season.  Minnesota is averaging 6 runs and 10 hits per game in those contests.
"They've really had their way with us," Francona said. "It's not a fluke, I mean they've just been beating us around."
Cleveland will try to salvage the series finale tomorrow at 12:10.  Mike Clevinger will be called up and get the start for the Tribe while Hector Santiago gets the nod for Minnesota.

NEO Sports Insiders Newsletter
Sign up to receive our NEOSI newsletter, and keep up to date with all the latest Cleveland sports news.