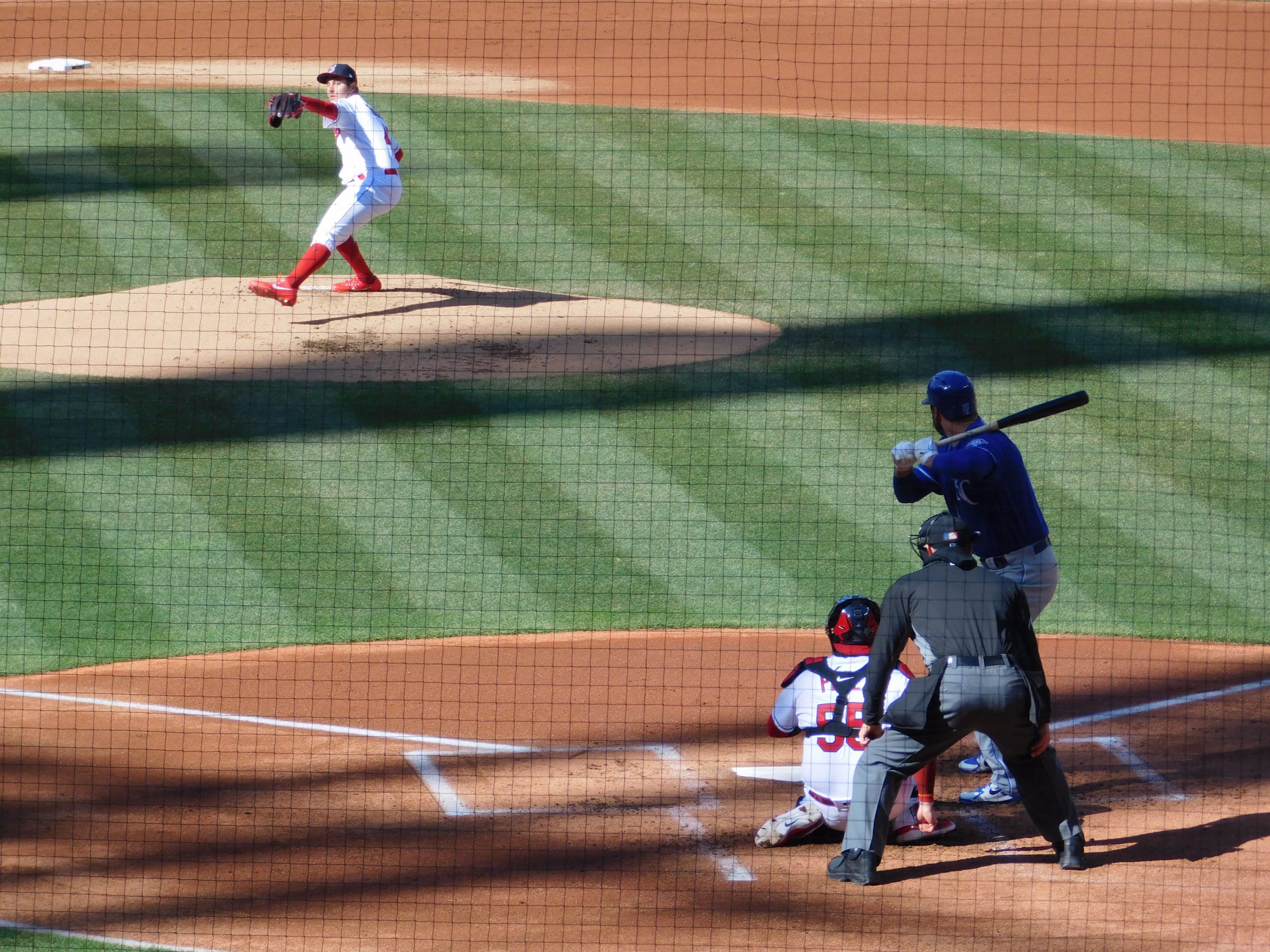 The Indians up and down play continued Monday night at Progressive Field, as the Chicago White Sox plundered starter Trevor Bauer and best the Tribe with ease 9-1.
If you're counting at home, the Indians since beating the Mariners in the second game of their three-game set have been outscored 19-1 in the last two games.
Bauer didn't have it from the start, giving up a two-run homer to Yoan Moncada to give the Sox a lead they would never look back on.
The early lead saw the Sox build a 5-0 lead after their half of the fifth, and while the Indians responded with a single run, they put the game away with three runs in the 6th.
Bauer at least gave the Indians five innings to not have to blow up their pen like they did with Carlos Carrasco on Sunday. He threw 88 pitches, 57 of which were strikes.
The two teams will do it again at 6:10pm Tuesday as they will play four games before the Indians head back on the road.
1. Bauer Bad from the Start
It took two batters to see that Trevor Bauer did not have his best stuff, allowing a two-run homer to Yoan Moncada to open the scoring at 2-0 Sox.
Chicago scored single runs in the third, fourth and fifth before the Indians even pushed a single run across the plate.
"Right from the get go I thought his stuff was fine," Indians manager Terry Francona said. "I just thought he caught too much of the plate at times, they made him pay for it."
His pitches just didn't have the same movement as usual, and leaving balls over the plate is a sure fire way to get beat up, and Bauer did in this one.
"I actually thought I was better tonight than I had been recently," Bauer said.
"Sometimes you have to take two steps backward to go forward, definitely tonight was a step backward."
Bauer had been coming off two outings in which he threw 15 innings allowing just five runs in those two outings. This night he just didn't have it.
"They beat me for sure, but I thought it was a better showing of me having better command in the zone. They were aggressive teams' had not been aggressive against me recently," Bauer said.
2. Nova Impressive Against the Tribe
Ivan Nova moves to 1-1 with a 1.35 ERA against the Indians and New York Yankees, but has been terrible against everyone else.
Against the Indians Nova allowed a run on eight hits over seven innings, walking one and striking out five throwing 104 pitches on the night.
His fastball control was very good, and he was aggressive and didn't make many mistakes. He did allow some traffic on the bases, but when the Indians needed a big hit, Nova bore down and got a little something extra to get out of the jams.
"When he got into a hitter's count, he would throw something off-speed, we've got to earn those fastballs," Francona said.
With the win Nova moves to 1-3 on the season, hit ERA is still over seven, but against the Yanks and Indians he's been about as good as any one pitcher in baseball.
3. Let the Lineup Tinkering Begin
The Indians lineup has seen a lot of shifting, but now over 40 games into 2019, the club has got to determine what spot hitters should be hitting in.
Frankie Lindor has earned the right to leadoff, but after that it's been anyone's guess as to where players should hit to hopefully help this team start hitting.
Jason Kipnis, Jose Ramirez, Carlos Santana, Carlos Gonzalez, Jake Bauers, Tyler Naquin, Roberto Perez. Other than Santana none of these players are doing enough at the plate to warrant complaining about where they hit.
A good offense usually has 2-4 hitters that are carrying the team, but for the Indians they just have not seen that on a consistent basis this season.
It's sounding more and more like Francona and Brad Mills and the staff will keep looking to put a competitive offense on the field, as this club has just stumbled and bumbled at the plate pretty much since the opener in Minnesota.

NEO Sports Insiders Newsletter
Sign up to receive our NEOSI newsletter, and keep up to date with all the latest Cleveland sports news.