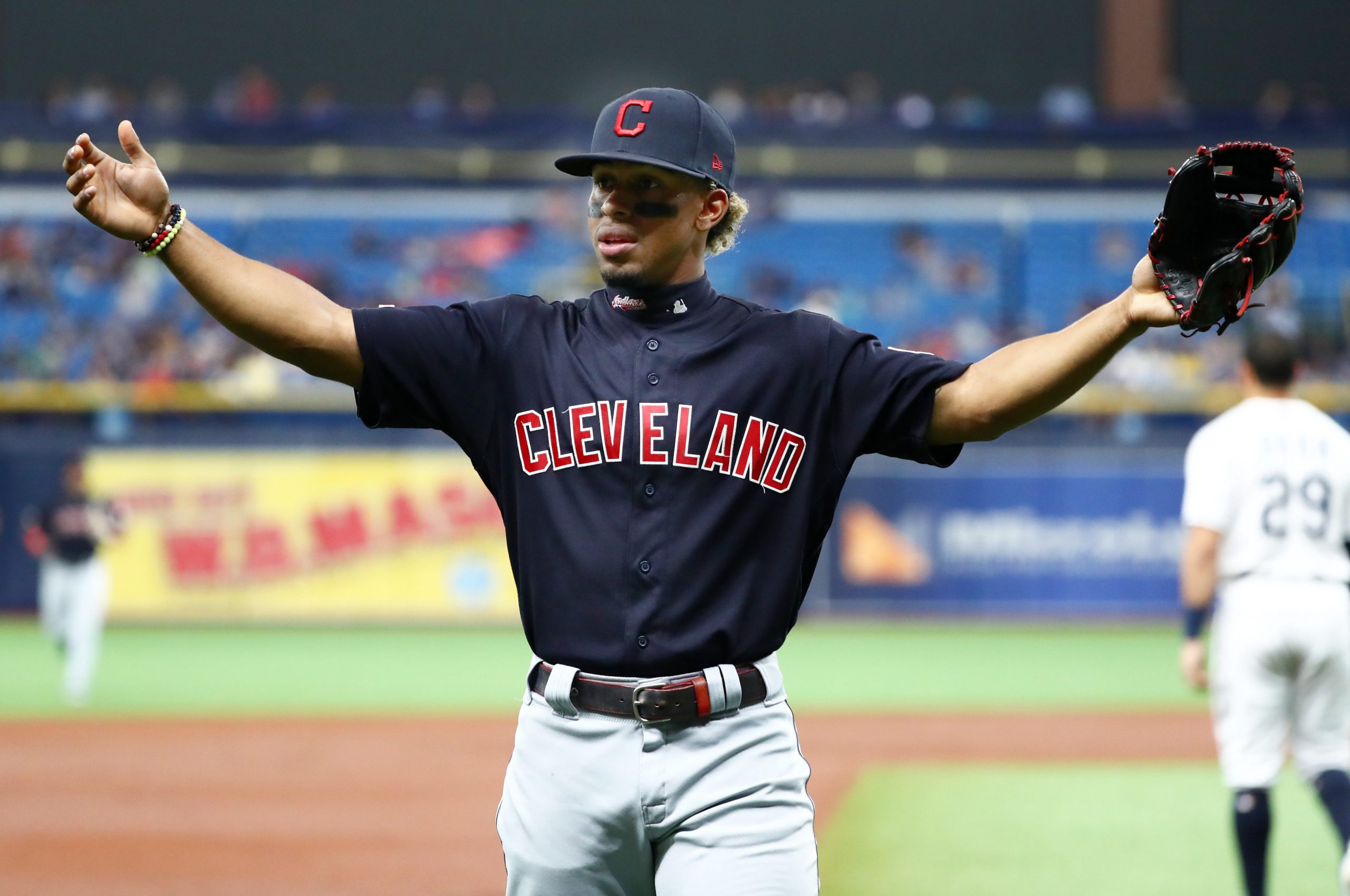 The news has been expected for months, but it was still difficult to hear. On Thursday, USA Today's Bob Nightengale reported that the Indians plan to trade star shortstop Francisco Lindor, a free agent following the 2021 season, before Opening Day of that campaign.
This got all fans of the Indians starting to speculate what such a deal would mean. We believe it's the end of the contention window for this current group of Tribesmen, unless the return for Lindor borders on the incredible.
We think the return will be a player who can/will be in the starting lineup for Cleveland next year, although that player won't be as good as the one being traded, and a high ranked prospect, albeit likely not the #1 prospect in the system of the team trading for the shortstop.
There are also folks who are optimistic about the Tribe's chances in '21, because they believe all minor league players turn out to be studs.
We decided to do a little research. In 2005, the Dodgers were judged to have baseball best farm system, so we looked at their top ten prospects.
The #1 guy was SS Joel Guzman, who played all of 24 games in the major leagues. Second was Defiance, Ohio's own Chad Billingsley, who had several good seasons for LA, but arm problems had him out of the big leagues by 2016. He made one all star game appearance.
Three through ten were relief pitcher Jonathon Broxton, starter Edwin Jackson, 1B James Loney, pitcher Chuck Tiffany, pitcher Yhency Brazoban, INF Delwyn Young, and catchers Dioner Navarro and Russell Martin. Martin's four all star game appearances are the best of this group.
So, out of these 10 players in the best system in the sport, how many became great players? We'd say none, although Billingsley, Jackson, Broxton, Loney, Navarro, and Martin played for a long time.
Perhaps the best player in the LA system was their 19th ranked prospect, Matt Kemp.
In 2010, the Texas Rangers were deemed to have the best farm system in baseball. Of their top 10 prospects, we find RP Neftali Feliz, 1B Justin Smoak, SP Martin Perez, 1B Mitch Moreland, and RP Robbie Ross. We don't think you can find any Hall of Fame type players in this group.
Five years later, the Twins top the prospect rankings and of their top ten, several have made a big impact for a team that has been very good in 2019 and 2020. Names like Byron Buxton (#1), Miguel Sano (#2), Jose Berrios (#3), Jorge Polanco (#8), and Eddie Rosario (#10) have been the foundation for the Minnesota resurgence in the past two seasons.
What about the Tribe? In 2010, their top prospect was Carlos Santana, followed by Lonnie Chisenhall, Nick Hagadone, Alex White, Hector Rondon, Michael Brantley, Carlos Carrasco, Nick Weglarz, Jason Knapp, and T.J. House, which actually has been a productive group.
In '15, Lindor was the top prospect, followed by Bradley Zimmer, Clint Frazier, Francisco Mejia, Bobby Bradley, Justus Sheffield, Gio Urshela, Tyler Naquin, Mitch Brown, and James Ramsey.
Out of those 20 names, how many became starting caliber players in the bigs? We'd say seven, and that is including Carrasco, who is a top of the rotation starter, for sure. If Frazier gets regular playing time, he could make it eight.
The point is not all of these players who make these "top prospect" lists all become stars. The late, great Pete Franklin used to say that until proven otherwise, all prospects should be considered suspects.
This isn't to say you should never play young players. However, it's tough to field a team full of rookies and expect success.
It also demonstrates why trading star players for prospects in a contending window isn't usually a good idea. It also shows when you have a great player, you should probably do what you can to keep them.

NEO Sports Insiders Newsletter
Sign up to receive our NEOSI newsletter, and keep up to date with all the latest Cleveland sports news.