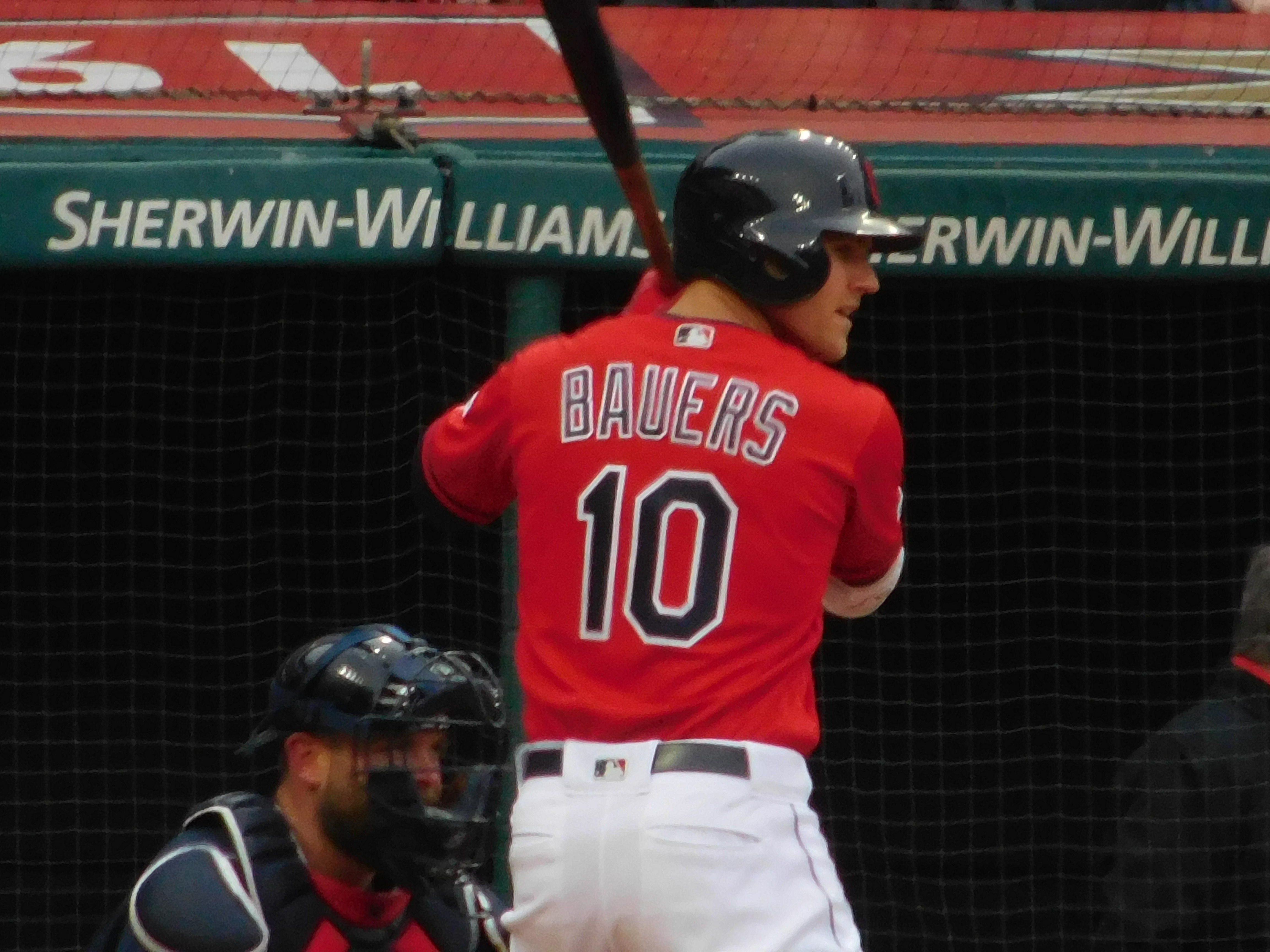 Oakland, California — The Cleveland Indians fell to the Oakland Athletics in the bottom of the ninth inning Saturday afternoon. The Indians  now (20-18) on the season, have their defense to thank for their troubles today. Cleveland surrounded two runs via error, which gave the A's a chance to win things late. While the offense collected 10 hits, they only were able to score twice.
The Indians needed Trevor Bauer to go deep into the game today after last nights 12 inning game. Bauer went 7 innings and gave up 2 hits, 2 runs, zero of which were earn. While Bauer struggled with his command today, he finished with 10 strikeouts against only three walks.
This afternoon the Tribe called up A.J Cole from Columbus, and he made his first appearance as an Indian. He was able to give the Indians 1.1. innings, but did give up the game winning run in the 9th.
As many tribe fans are clamoring for prospect Oscar Mercado, Manager Terry Francona has been impressed with Mercado but wants him to continue to get playing time in Triple-A. Outfielder Jordan Luplow continues to impress, going 2-4 today, scoring once. Since Luplow has returned from Triple A Luplow has made a case for a more consistent spot in the Cleveland lineup. The Indians lineup could use right handed bat, a role Luplow could fill. Luplow has been platooning with Tyler Naquin, who scratched from today's lineup with a left calf injury.
The Indians will face the A's Sunday at 4:05 p.m. ET. Jefry Rodriguez will square off with Daniel Mengden. The Indians will travel to Chicago to take on the White Sox for a quick two game series.
@Follow: Tim_Whelan216