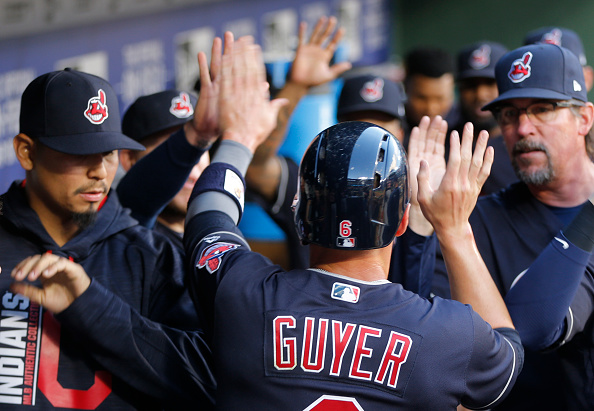 The magic number for the Indians is down to 160. Funny, but there were plenty of tweets in the final moments of Tuesday's 4-3 win over the Texas Rangers in Arlington, Texas that read like it was game seven again of the World Series.
Tensions were high after former Indian Mike Napoli got it to a one-run game with no outs in the 9th, but as we'll chat about Cody Allen showed some Texas sized heart in getting out of it and helping the Indians get the win.
As we will do daily, here's three takeaways from the win over the Tribe as they get to 2-0, and look to close out their first series of the season with a sweep on Wednesday against the Rangers.