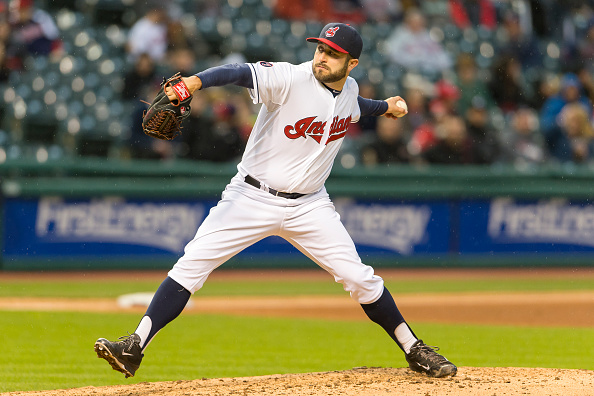 With opening day two weeks from today, the Indians are slowly narrowing their roster, and today made a move in the pitching staff to get it closer to the opening five of the season.
The move was sending TJ House to Triple-A Columbus, making the fifth and final spot in the rotation down to right-handers Josh Tomlin and Cody Anderson.
House was 1-1 with a 5.59 ERA this spring, pitching in four games, starting one. The 26-year-old was 0-4 last season with a 13.15 ERA and missed most of the campaign with a shoulder injury.
"He was pretty realistic about it," manager Terry Francona said on Indians.com.
"I kind of showed him the board. I said, 'You missed so much time last year. When you look at that board, it's kind of hard to just jump you ahead of those guys right now, but if you do what you do, you've pitched for us before and it was plenty good, you'll do that again.' And I fully believe that, and I think he does, too."