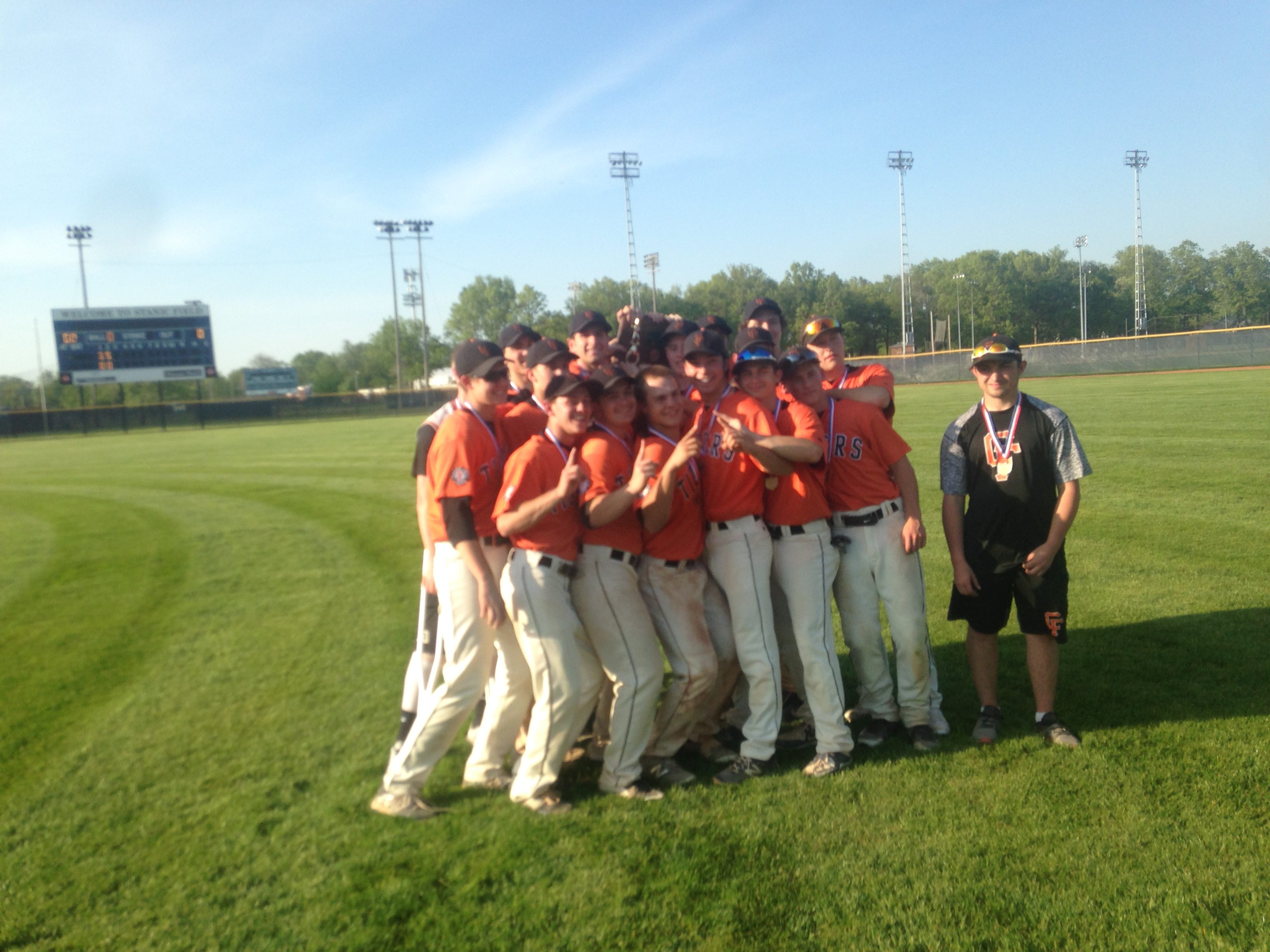 Last year, the Chagrin Falls Tigers went to the regional final, losing to Poland Seminary. This year, they're back and hungry for more.
The Tigers won the Chagrin Valley Conference Chagrin Division with a record of 12-2. They are currently 24-6 on the year, two wins away from tying a school record set back in 2001 with 26 victories, and are looking to make their first state final four appearance in the program's history.
They scored ten runs in each of their playoff victories so far the latter being a 10-7 victory over CVCA in the Euclid District championship game. It was also coach Michael Sweeney's 300th career victory.
Chagrin Falls not only has great pitching, but their pitchers can also hit very well too.
Junior Erik Wilson is having a great season on the mound, going 10-0 with a 0.33 ERA and has struck out 45 batters, leading the team. It is easy to see why he was named the Most Valuable Player in the Chagrin Valley Conference. He is hitting .352 with 31 hits and 21 runs scored.
Andrew Kwasny, one of only three seniors on the team, also excels on the mound, posting a 5-1 record. He is hitting .412 on the year with five doubles and six RBI.
Junior Colin Kennedy is 6-2 on the year with a 2.69 ERA. He can also rake too. He is hitting .348 with 23 RBI and leads the team with 32 hits, four of them doubles.
"We have nine guys that hit well throughout the lineup. 1-9 is hitting either at or above .300." said Chagrin Falls head coach Mike Sweeney.
Freshman third baseman Kyle Zaluski is hitting .400 on the season with three doubles, a triple, and a home run. He leads the team with 30 RBI.
Sophomore outfielder Jack Amendola is batting .337 with a school-record 49 stolen bases. He has five doubles and scored 43 runs.
Junior catcher Cole Newbauer is hitting .369 with a .575 on-base percentage. He has been hit by pitches 24 times, setting a school and state record. He also has five doubles and has scored 36 runs.
UPDATE
No game today. We will play tomorrow at 5:00.

— Michael Sweeney (@cfbaseball10) May 25, 2017
Regional Baseball at Hudson cancelled for today. Semi-final games rescheduled to tomorrow at 2:00 and 5:00. Finals now on Saturday

— Jerry Snodgrass (@Jerry_Snodgrass) May 25, 2017
Chagrin Falls will take on Canfield on Thursday in Hudson in a clash between two of the top ten teams in the state in Division II. The winner of the Chagrin Falls/Canfield game will take on the winner of the game between NDCL and Tallmadge in a regional championship on Friday.