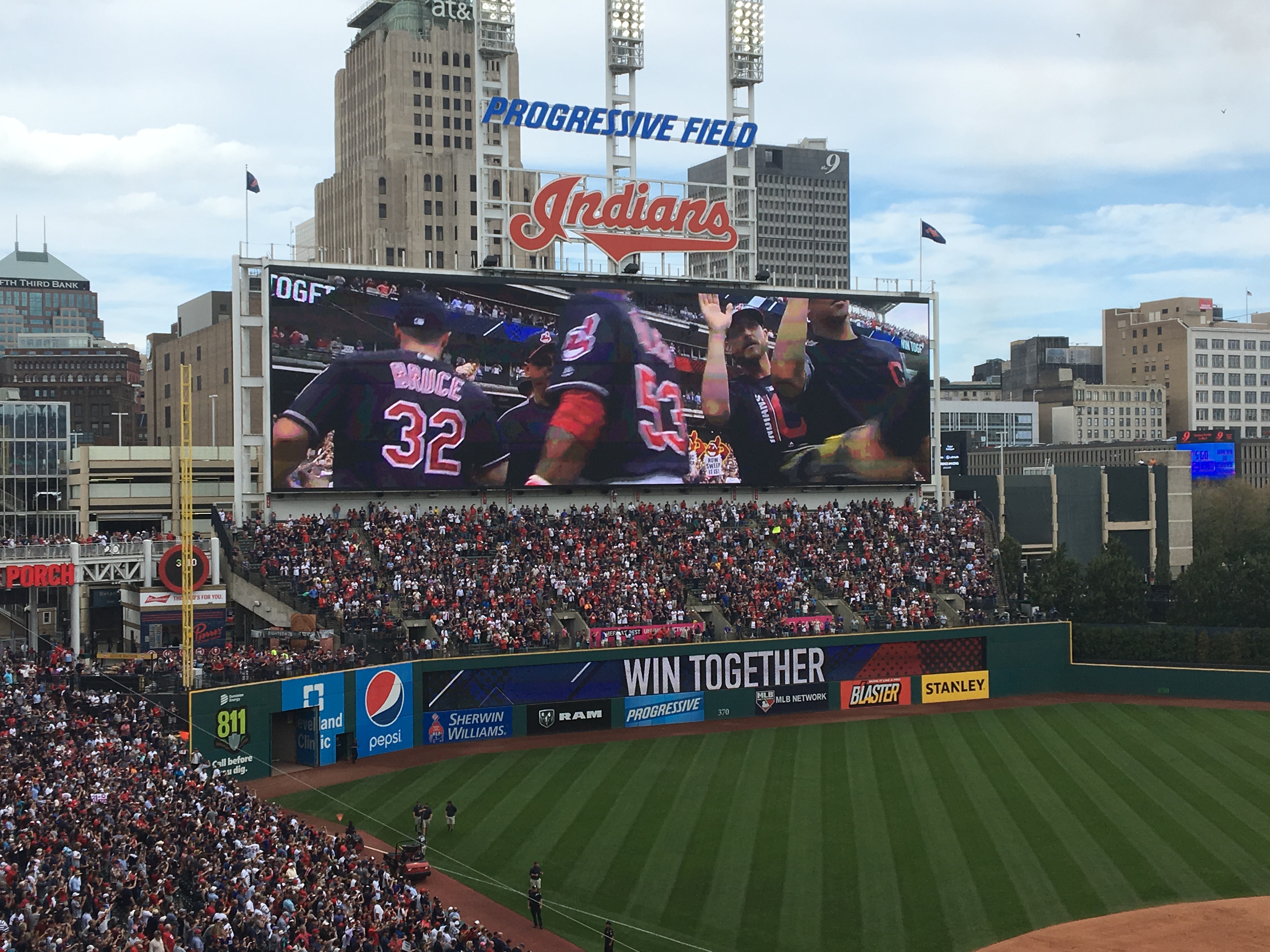 The Indians historic win streak is finally over after a 4-3 loss to the Royals on Friday night at Progressive Field, but now the attention is turning to winning the American League Central Division for the second straight season.
Last season the Tribe won the AL Central on a Monday night in Detroit, and as all teams do had a memorable locker room celebration complete with champagne.
This year, the champagne celebration may be somewhat anticlimactic based on how the schedule for Saturday's Indians and Twins games lay out.
The Tribe who if they win and the Twins lose, will clinch the division, but due to the fact the Indians play at 4pm Eastern and the Twins don't play until 7pm Eastern, by the time the smoke is cleared if the Tribe does clinch today, Progressive Field will be empty by then of both fans and players.
The snafu is the fact that the Indians are playing on FS1 today, which is why the game is a 4pm first pitch. If the Indians were their usual 7pm first pitch tonight, it wouldn't be that much of a stretch to wait out the Twins and Blue Jays to see the result.
Of course there's always the chance that both the Indians and Twins win, putting the magic number at one and meaning that in Sunday's finale vs the Royals the Tribe could clinch no matter what the Twins did in their Sunday home finale versus Toronto.
So it's a wait and see for tonight, if the Indians lose at 4pm it won't matter what the Twins do tonight, as they couldn't clinch the division today anyway.
The Tribe is already a heavy favorite against the Royals the next two days thanks to their starters, Carlos Carrasco (15-6) and Corey Kluber on Sunday (16-4).
The Twins and Blue Jays tonight will have a pitching matchup of Marco Estrada (8-8) for the Jays against Adalberto Mejia (4-5) for Minnesota.