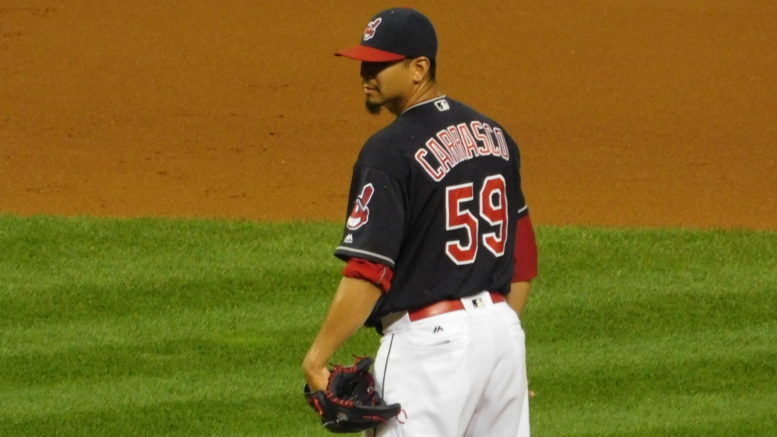 CLEVELAND – The Tribe and Tigers meet this evening with what is expected to be the warmest game played at Progressive Field this season in the third game of a four-game series with Detroit.
The Indians are 6-5 after Tuesday's 2-1 win over Detroit, a game that saw the Indians jump out to an early lead in the first inning but the Tigers tied it up in the seventh inning.
The Indians jumped out in front once again in the 8th inning when Roberto Perez hit a solo homer to right center that eventually was the game winner, with Andrew Miller earning his first victory of the year and Cody Allen shutting the door in the 9th for his third save of the year.
Here's a look at the breakdown for today's game with the Tigers.
Date: Wednesday, April 11
Time: 6:10 p.m. ET
Location: Progressive Field — Cleveland, OH
Starting Pitchers: Detroit – Jordan Zimmermann (0-0, 8.71) vs CLE – Carlos Carrasco (2-0, 5.40)
TV Channel: Sports Time Ohio

Online Stream: MLB.TV
Radio: AM WTAM 1100 and WMMS 100.7
Click the next pages for a preview of today's battle at Progressive Field.