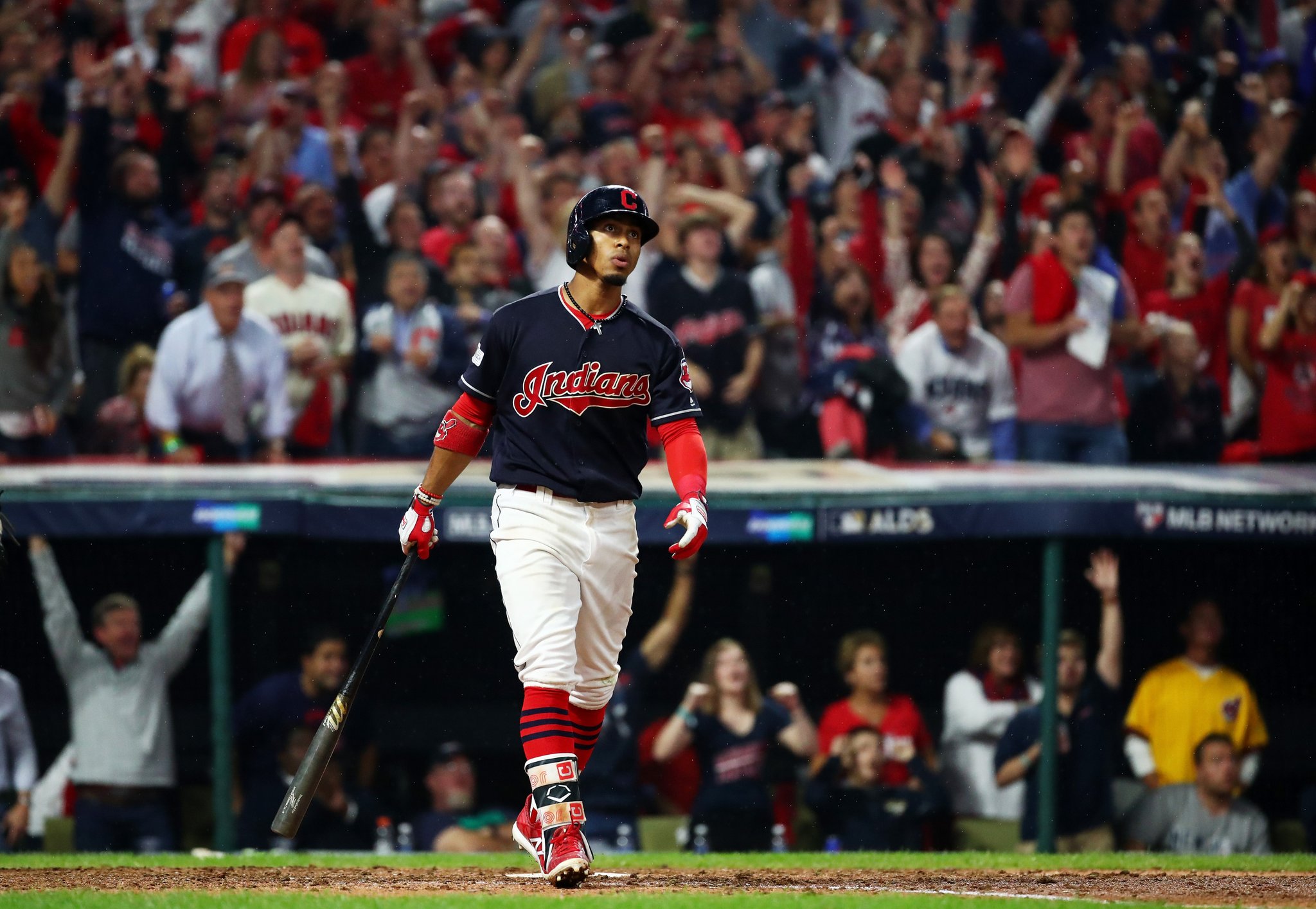 The Indians and Twins meet this evening in San Juan, Puerto Rico in the second game of a two-game series with Minnesota. The warmth and humidity played a factor in Tuesday's matchup with the Twins which saw the ball carry more compared to both teams previous games this season. Tuesday's game saw four homers come from Cleveland, one from the Puerto Rican native; Francisco Lindor.
The Indians are 9-6 on the year after Tuesday's 6-1 victory over Minnesota, in yesterday's matchup both teams were held scoreless through the first four innings until the Indians struck for two runs in the fifth inning when Francisco Lindor hit a two-run homer, which gave the team a 2-0 lead over the Twins. In the sixth inning, Cleveland hit back-to-back homers when Jose Ramirez started the inning with a homer to right field and was then followed by Michael Brantley for his first home run of the season hit to right center. Cleveland continued to pour it on the Twins, Brantley added an RBI single in the seventh inning and in the eighth inning Yonder Alonso joined in on the home run fun when he hit his 3rd of the season to right field. The Twins were only able to add on one run when Brian Dozier hit an RBI double off of Indians' starting pitcher Corey Kluber in the seventh inning.
Today the Indians will be looking to take both games of the short two-game series with the Twins in Puerto Rico.
Here's a look at the breakdown for today's series finale with the Twins.
Date: Wednesday, April 18
Time: 7:10 p.m. ET
Location: Hiram Bithorn Stadium — San Juan, Puerto Rico
Starting Pitchers: Minnesota – Jose Berrios (2-1, 2.18) vs CLE – Carlos Carrasco (3-0, 3.48)
TV Channel: ESPN

Online Stream: MLB.TV
Radio: AM WTAM 1100 and WMMS 100.7
Click the next pages for a preview of today's battle at Progressive Field.