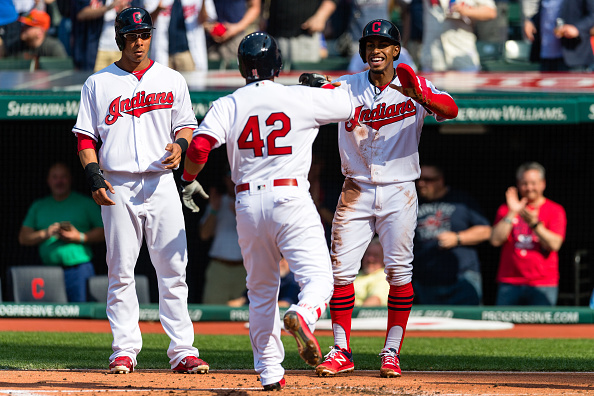 The 2018 Major League Baseball season is less than two months away from kicking off, and there is plenty of hype around not only the league as a whole but around the Cleveland Indians as they get set for another run at a World Series.
When you look at the betting promotions about the Tribe, those in Vegas believe the Indians, despite a major letdown last season in losing to the New York Yankees in the American League Divisional Round, have a great shot to win the World Series, as they are 6-1 to win their first World Series Title since 1948. Bookies can find the best betting offers here like £30 Welcome bonus by William Hill or £20 Deposit bonus by Coral. There are many such exciting offers here to choose from.
Betting baseball on a daily basis can be tricky, as most days it comes down to playing either odds based on the starting pitchers, or trying to hit the over and under which also is based on pitchers and possibly even the ballpark the game is being played in (such as a hitter's park like Colorado's home park or Yankee Stadium).
Then there's another form of Major League Baseball betting, which is to bet minus or plus a run and a half on a team. For example if the Indians are playing the rival Detroit Tigers, they may be giving Detroit 1.5 runs meaning the Indians would have to win the game at least 2-0 in order to win your bet.
But back to the Tribe and their chances for 2018, this last offseason the team did lose a couple key players in both Carlos Santana (Philadelphia Phillies) and Bryan Shaw (Colorado Rockies), but the Indians are still a team that many think is the best in the American League with a pitching staff that boasts 2017 Cy Young Award Winner Corey Kluber and studs Carlos Carrasco and Trevor Bauer.
The team had a moxie about them last season that eventually saw them go on an American League high 22-game winning streak, enroute to winning 102 games, best in the American League and second in all of baseball to the Los Angeles Dodgers, who took the eventual World Series Champion Houston Astros to a seventh game of the World Series.
If you are looking to bet the Tribe in 2018, don't worry about the offseason losses, as with players such as Jose Ramirez, superstar shortstop Francisco Lindor and a hopeful return to health of Michael Brantley, this team is stock full of enough offense to get the job done.