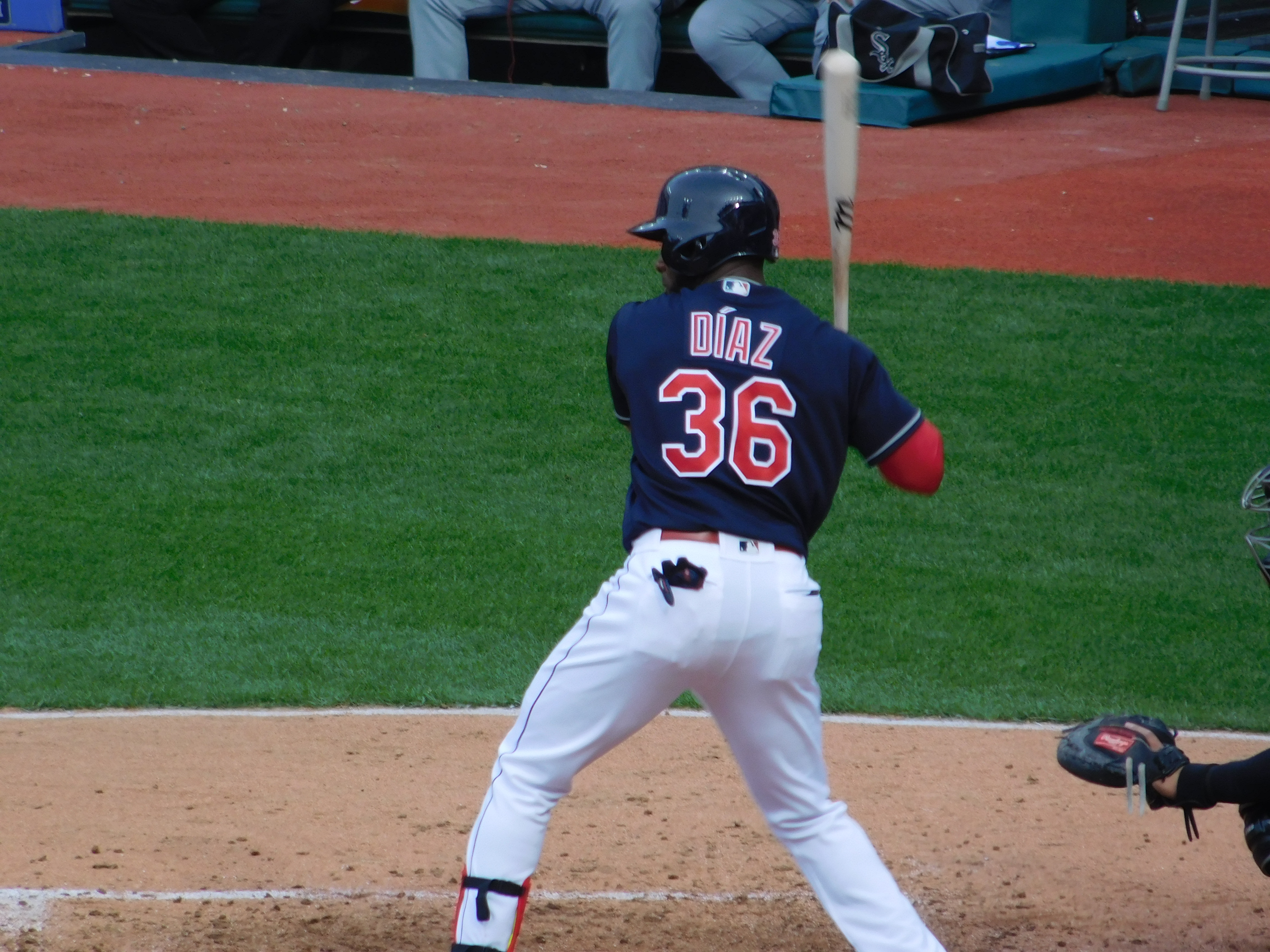 ** The Tribe and Padres played an entertaining spring training affair on Saturday afternoon, with the game ending in an 8-8 tie after nine innings.
One Indians player who put on a show Saturday was Yandy Diaz, (2-for-2, 5 RBI), hitting a pinch-hit, 2-out, grand slam home run in the 7th inning that erased a 4-2 Padres lead. Diaz then broke a 7-7 tie the following inning with another 2-out RBI single.
Yandy Diaz hit this one pretty well. ? #TribeSpring

Some might even say it was GRAND: pic.twitter.com/UWCmRmJSNN

— Cleveland Indians (@Indians) March 10, 2018
The Tribe had an 8-7 lead entering the bottom of the 9th, but Travis Jankowski hit a solo homer with two outs in the 9th off pitcher Cameron Hill to tie the game, and it was called a tie following the final out in the 9th.
Another player who had a strong outing for the Indians was pitcher Zach McAllister, as he threw two scoreless innings. Thus far in the spring, McAllister has allowed just one run in 8.2 innings.
** Sunday will see the Indians play two games, the first in Goodyear against Milwaukee at 1:05 PM MST/4:05 PM EDT with Carlos Carrasco going for the Tribe against Wade Miley for the Brewers.
In Surprise, the Indians will play the Kansas City Royals on the road at 1:05 PM MST/4:05 PM EDT (SportsTime Ohio). Lefty Ryan Merritt will go for the Tribe against Nate Karns for the Royals.
** One of the sidebars to Saturday's 8-8 tie with the Padres was the day for Indians SS Francisco Lindor, who on accident forgot his uniform to the game.
The Indians tweeted out about Frankie not having his threads upon showing up in Peoria.
Frankie on forgetting his uni:

"I wanted to wear a bigger helmet as a punishment."
"I like No. 69."#TribeSpring pic.twitter.com/vZA7a3BPVt

— Cleveland Indians (@Indians) March 11, 2018
Frankie looks nice today. ? pic.twitter.com/Lf5fhYA3ij

— Cleveland Indians (@Indians) March 10, 2018
Lindor went 2-for-3 in the Saturday game with a run scored, and this spring is hitting .296.
** Jordan Basitan at Indians.com wrote a piece about the Indians catching spot, with both Yan Gomes and Roberto Perez going for playing time behind home plate.
"I know they both want to be [the No. 1 catcher], and I don't blame them," Francona said. "I think they both have the ability to be frontline catchers. For us, we're a better team having both of them and so that means that, I think I've said it a lot of times, we wouldn't treat it like a normal catcher, backup catcher [alignment]. We're going to balance the workload, because they both are deserving. I think it's best for our team."
The two bring different attributes to the table, and last season Gomes hit .232 with 14 homers and 56 runs batted in. Perez hit .207 with 8 homers and 38 runs batted in.
Both catchers do a good job on the defensive side of things, and it will be interesting to see how manager Terry Francona uses them once the season kicks off in a few weeks.
** Michael Brantley should be able to start running the bases in the next couple of days according to Francona, and on a positive note has been working out in the outfield as well as doing agility drills, along with unrestricted hitting.
It looks more and more like Rajai Davis and Melvin Upton Jr. will be the two players that will start the season battling for playing time with Brantley still working his way back from the ankle injury.