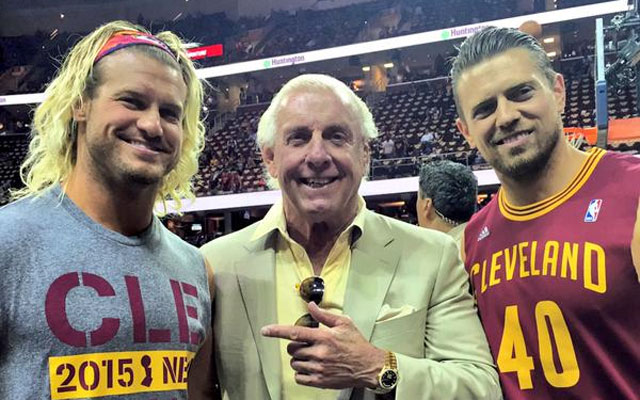 If Hulk Hogan is the most popular pro wrestler on the planet, there's a guy that has to rank very much near the top of that mountain, that being the creator of course 'Space Mountain,' that being 'The Nature Boy' Ric Flair.
Flair has found fandom over the past few seasons for the defending NBA Champion Cleveland Cavaliers, even appearing for a game at the Q during the Cavs-Warriors first NBA Finals back in 2015, at one point pumping up the crowd.
Tonight Flair again showed his loyalty to the Cavs, sending out a tweet about getting excited for the countdown for game one Thursday in Oakland.
Waiting on Thurs for the King and the Cavs to dismantle the Warriors…

— Ric Flair® (@RicFlairNatrBoy) May 30, 2017
We will see if Flair is among the celebs that will be in Cleveland for the Cavs home games starting a week from Wednesday at Quicken Loans Arena.