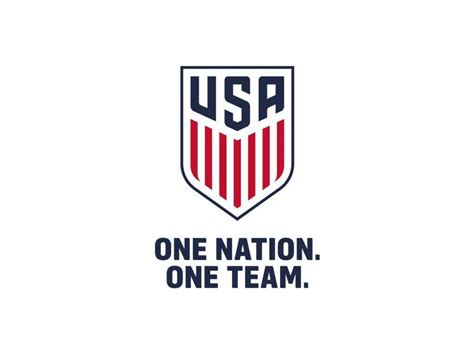 After an amazing start to the 2022 FIFA World Cup, play now enters the knockout stages.
Here are all the matchups for Saturday with a short blurb about each and the schedule for the remaining ones. All quotes come from FIFA.com and their news and notes sections for each game. The betting moneylines are in parentheses. If you want to follow on Twitter, the hashtag is given after my predictions!
USA (+300) vs Netherlands (-103)
10:00 AM Saturday
The matchup. #USMNT x @Visa pic.twitter.com/3EuaUULPdS

— U.S. Men's National Soccer Team (@USMNT) December 2, 2022
The USA and the Dutch kick off the World Cup round of 16. With a win the US would equal their best showing in a World cup since 2002. Both teams play tight defense with each yielding only one goal, the US's being a PK.
The US fire at you from different places and play with the outside midfielders and defenders on full throttle. It does lead to tired legs as we saw in the first three matches. The Dutch are solid defensively but are measured in how and when they take their shots.
Young and hungry. 🍽️ pic.twitter.com/Q2k8TnsnTN

— U.S. Men's National Soccer Team (@USMNT) December 2, 2022
Scoring at a premium for this World Cup match!
Both clubs will NOT score much, but the Dutch side has scored more than the US. The Americans will need to watch Cody Gakpo, the 23 year old phenom. He can become the first Dutch footballer to score in four straight World Cup matches. Pretty impressive!
It's time. #WorldCup knockouts start today! ⚔️🇺🇸#NothingLikeOranje #NEDUSA pic.twitter.com/1jdPgZuyEW

— OnsOranje (@OnsOranje) December 3, 2022
In the round of 16, the Netherlands, also known as Hat Oranje Legione (The Orange Legion),  have only lost one match in their last five World Cups, while the US is winless versus European nations in the World Cup for their last 11 matches. The last two US Round of 16 matches have gone to extra time-both losses.
Notable Quotables
Louis van Gaal, Netherlands coach: 
"USA have demonstrated that they have an excellent team, I would even say one of the best teams, a team that is fine-tuned [but] it's nothing we can't overcome, USA have evolved rapidly and they have many players in top European clubs. They are a very energetic team with physically strong players. They make it tough for any opponent as you can tell from their results but we'll do everything we can to beat them."
Matt Turner tells US fans to sleep early and get up ready to cheer!
WHY ARE YOU STILL AWAKE???

Get to bed and cheer us on early tomorrow!!! pic.twitter.com/AjEs56Sxvn

— U.S. Men's National Soccer Team (@USMNT) December 3, 2022
KEEP THE ENERGY, AMERICA 🔋

The countdown begins…#USMNT x @Visa pic.twitter.com/HbxTvPP58v

— U.S. Men's National Soccer Team (@USMNT) December 2, 2022
US fans! Bring it today!
NOTE: Christian Pulisic has been cleared to play after his injury while scoring this masterful goal!
CHRISTIAN PULISIC TELEMUNDO GOAL CALL IS ELECTRIC!!! ⚡️ pic.twitter.com/Purrm5ozsw

— DraftKings (@DraftKings) November 29, 2022
Prediction: My head says 2-1, Dutch. But my heart screams 2-2, USA wins on PKs! #NEDUSA
Argentina (-400) vs Australia (+1200)
  2:00 PM Saturday
Messi vs the entire Socceroo nation!
Victory is a state of mind.

⚽️: 6am AEDT, 10pm local
🏟: Ahmad Bin Ali Stadium
📺💻📱: SBS, SBS On Demand
🎨: @damiendraws#Socceroos #GiveIt100 #FIFAWorldCup pic.twitter.com/UnqDfUoqFw

— Socceroos (@Socceroos) December 2, 2022
Argentina boosts probably the best corps of players in the World cup led by Lionel Messi! Following their shocking loss to Saudi Arabia in the first round, Argentina won their next two matches and all is right in the South American nation again!
Midfield dominance for Argentina in the World Cup
Argentina's midfield could have a field day against Australia, but the Socceroos have a stout defense that held on against a good Denmark side to move on! Can the island nation play for 120 minutes? That's a possibility in this stage as the extra time rules could be in effect if both teams are level after 90 minutes!
LET'S GOOOOOOOO!!!!!! 👏👏👏

🇦🇷 v 🇦🇺 4.12.22, 6am AEDT
📺💻📱: SBS, SBS On Demand#Socceroos #GiveIt100 #FIFAWorldCup pic.twitter.com/vvkgsd6O6X

— Socceroos (@Socceroos) December 3, 2022
Argentina will be down their excellent outside midfielder in Angel Di Maria, who left the last match with a quad injury. Australia will be ready for the Argentine onslaught. After losing to France in their first match, they notched two 1-0 wins over Tunisia and Denmark.
Argentina look to avenge their last World Cup in Russia, when they lost in the round of 16. But this Argentinian team could get to the finals. Their next opponent? The USA or Netherlands.
United more than ever. Argentina 🇦🇷 pic.twitter.com/I7C11CusaT

— Roy Nemer (@RoyNemer) December 3, 2022
Notable Quotables
Australia coach Graham Arnold:
"And if there's one thing we've shown not just the country but the world, it's that we're connected as a team and as a group. We're committed to each other."
My prediction: 3-0 Argentina. Just too much for the Aussies. #ARGAUS
France vs Poland
10:00 AM Sunday
England vs Senegal
  2:00 PM Sunday
Japan vs Croatia
10:00 AM Monday
Brazil vs Korea
  2:00 PM Monday
Spain vs Morocco
10:00 AM Tuesday
Portugal vs Switzerland 2:00 PM Tuesday

NEO Sports Insiders Newsletter
Sign up to receive our NEOSI newsletter, and keep up to date with all the latest Cleveland sports news.