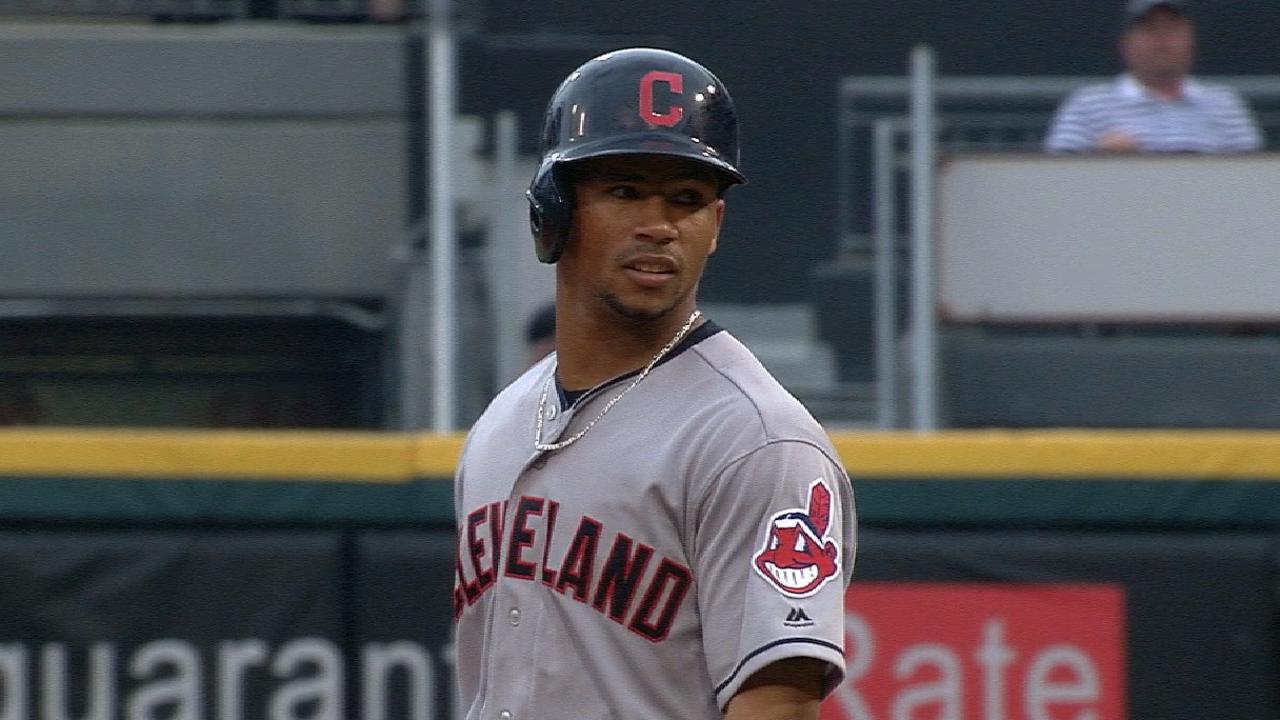 Yet again on Monday the Indians lost outfielder Lonnie Chisenhall to another calf injury, one that will put him back on the disabled list for at least 10 days according to a tweet from The Athletic's Zack Meisel.
Meisel also brings up an interesting point about what to do with Chisenhall down, and that's why not give some playing time at the big league level to Francisco Mejia, who has been on a tear in Triple-A Columbus with the Clippers.
Mejia saw some AB's last season at the big league level with the Indians, 13 to be exact, hitting .154 with a walk, three K's and one run batted in.
Now though after a tough start to the season in the minors, he hit .471 (41-for-87) with four homers and 21 RBI in the month of June.
This after he hit just .187 in April and .192 in May to start the season.
If the Indians do bring Mejia up, it could put more pressure on backup catcher Roberto Perez, who on the offensive side has had an awful season, hitting .141 with one homer and six runs batted in.
He's the catcher though who is linked up to Trevor Bauer, and with Bauer having his best season in the Majors, Terry Francona and the coaching staff likely won't want to mess up the chemistry the two have every five days.
So if it's not Mejia's time right now, it's probably going to be back to the Majors for Greg Allen, who showed improvement in his second big league stint with the Tribe, hitting .204 with a homer and 3 RBI in 103 AB's in 34 games.
Allen showed a lot more confidence at the plate this time around for the Indians, and on June 1st was hitting .286 and played a solid center field.
Having Allen up for Chisenhall for now will give the team more options in the outfield until it's determined how bad the latest calf injury will keep Chisenhall down.
On the year Chisenhall is hitting .321 in 29 games and has 11 home runs and 46 RBIs.
He's already missed nearly two months earlier in the season with a Grade 2 left calf strain, keeping him out of action from the 8th of April till June 5th.

NEO Sports Insiders Newsletter
Sign up to receive our NEOSI newsletter, and keep up to date with all the latest Cleveland sports news.