The Browns have moved on from Manziel and it's probably for the better. He has been a distraction off the field and keeps proving time and time again that he can't be the guy every opportunity they give them. The only reason why Manziel should be considered is because with a good performance he could increase his trade value to give the Browns another player to find.
I still think that even without him playing the Browns could still probably land a sixth based on endorsement income alone and he has shown some strides this season. Even the Jaguars were able to get a seventh for Blaine Gabbert so the Browns can find something for Manziel.
The most telling thing for me was when they didn't put Manziel in during the blowout. Davis didn't deserve to get pulled for his performance but if you wanted to get a look at Manziel you could have with the game out of hand. The fact that they didn't proves to me that this hate and distrust runs deep. Instead, Austin Davis should be the guy going forward.
I loved the signing of him before the season. He led a pretty bad Rams offense to a 3-5 record with 12 touchdowns to 9 interceptions in those eight games. The Browns were able to get a backup QB for cheap and rewarded him with a two year extension early in the season.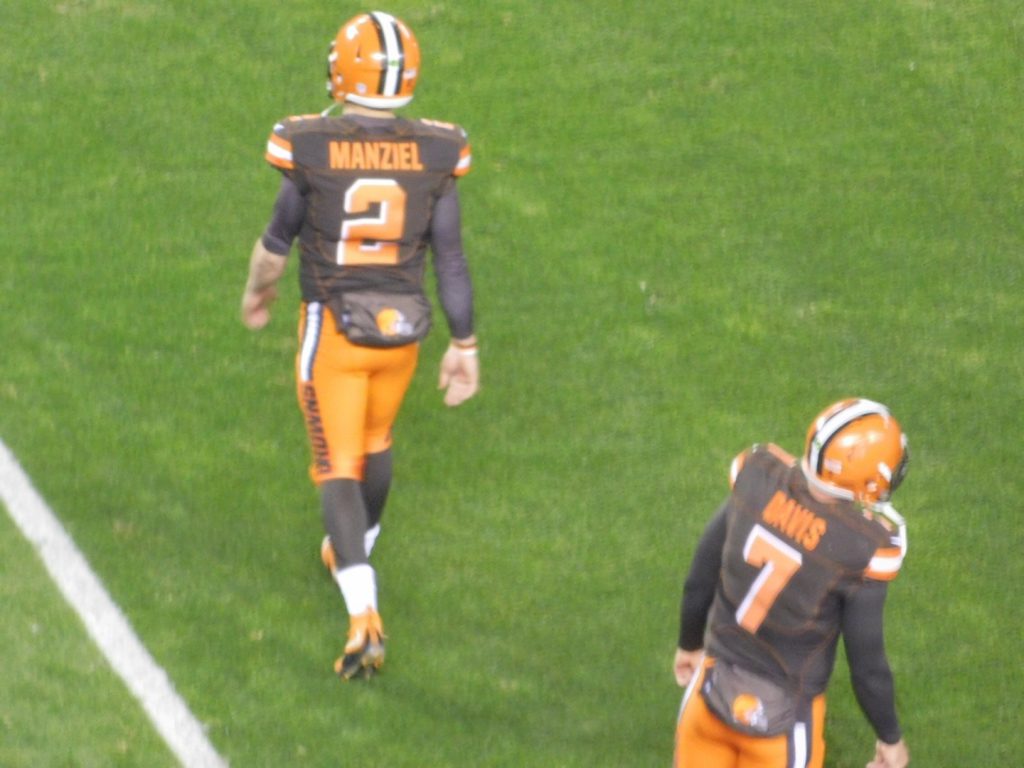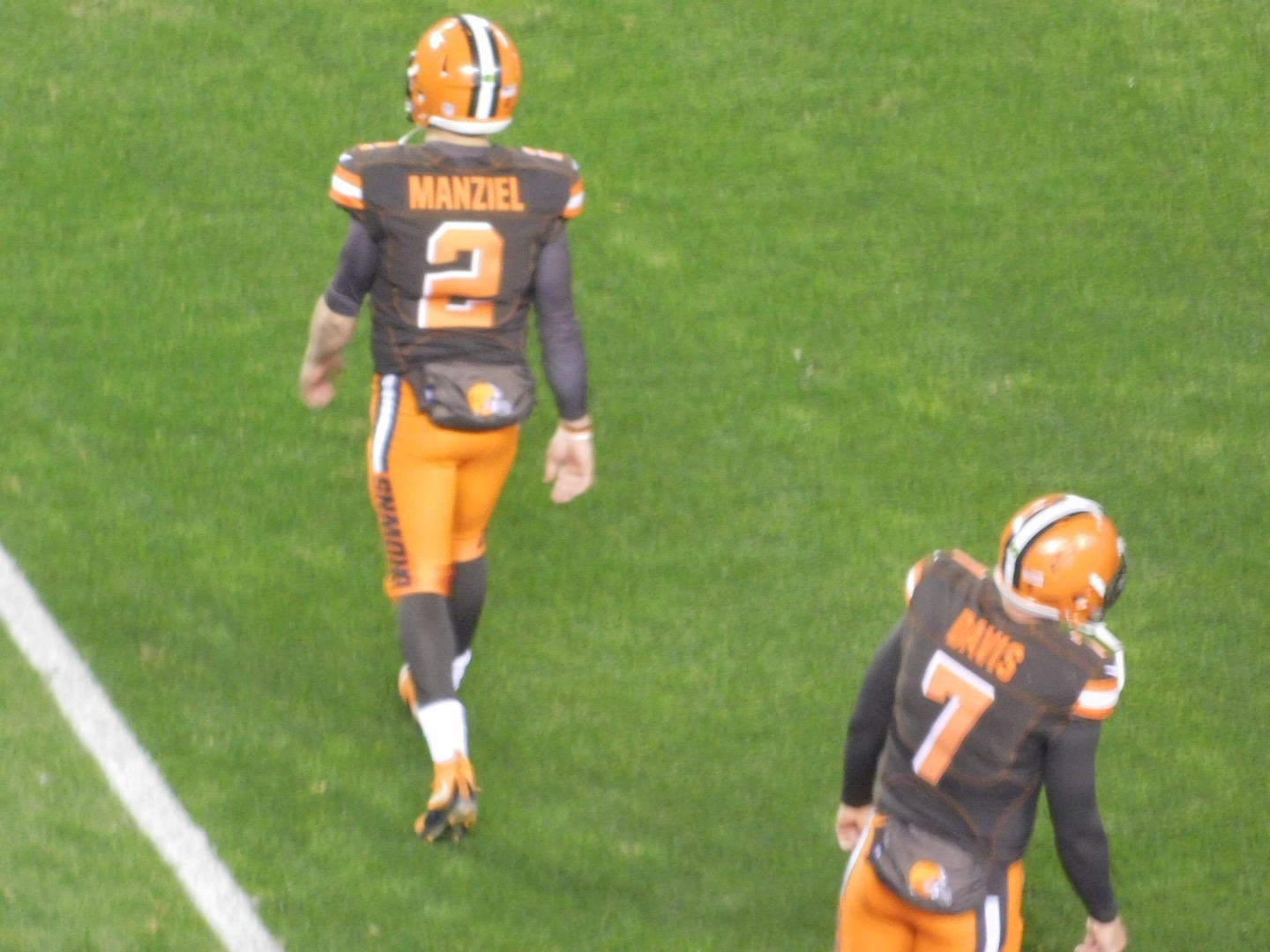 With his favorable contract and being able to perform as a backup he should 100% be back next season. When you have one guy going forward progressing and the other proving that he can't be trusted it's a no brainer for me. Davis is the guy that gives the team the best chance to win. He could be a decent QB if we were to put the players around him to succeed.
The biggest problem is the fans and their enigma of Johnny Football. He is clearly the popular guy and the ones the fans want to see. We saw it last year when Hoyer struggled, this year when McCown was starting and playing well and now again with Davis.
It's a shame that fans keep clamoring for him when most of them probably couldn't tell you much about the team other than about Manziel.
Austin Davis played well for what he has and like McCown it should be the guy that gives your team the best chance to win because despite the score, he's more of an answer going forward when compared to Manziel.
He is the more likely of the two to be brought back next year so why not see what you have with him rather than with Manziel? Austin Davis deserves a chance against a hurting 49ers defense and if he can't perform, then maybe you take one last shot at Manziel.
For the time being, Austin Davis is the one who deserves a second chance because Manziel has already blown his.

NEO Sports Insiders Newsletter
Sign up to receive our NEOSI newsletter, and keep up to date with all the latest Cleveland sports news.