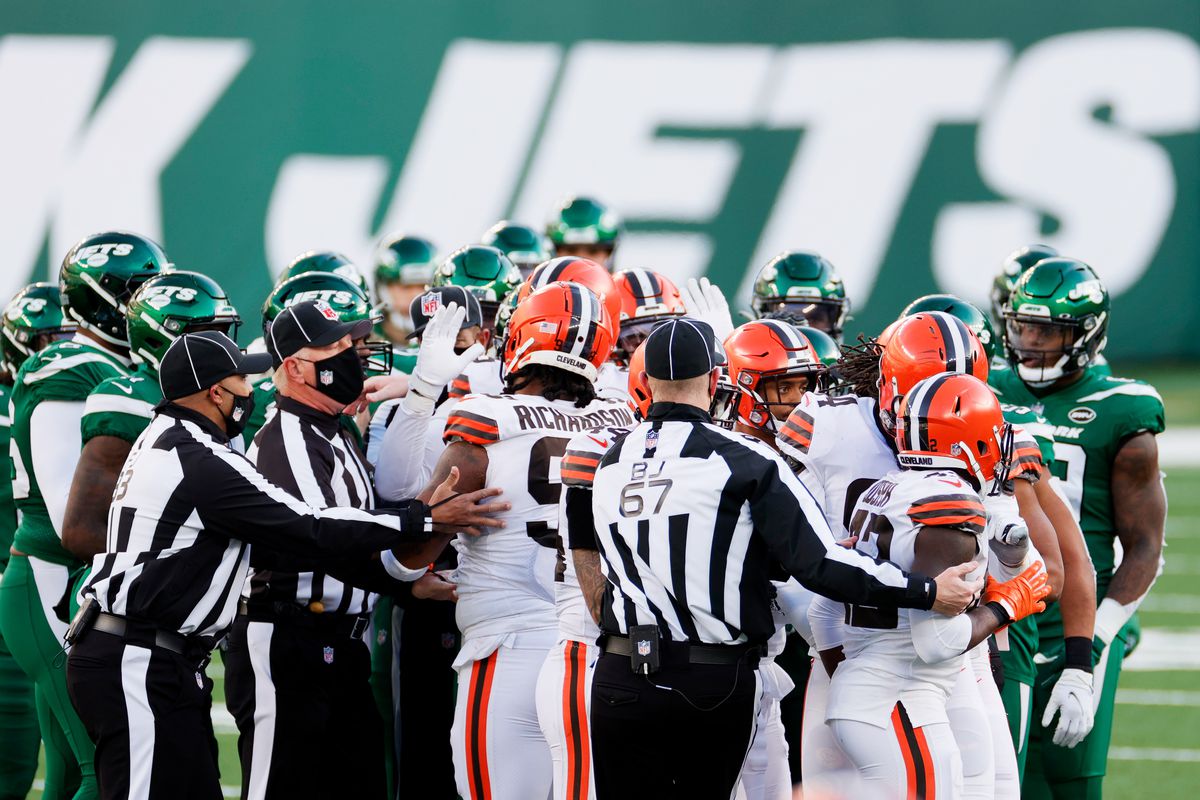 Sunday's upset 23-16 loss to the New York Jets has left an awful lot up in the air when it comes to the Browns and the 2020 postseason.
First thing we know is that the dream of the team winning the AFC North this season is over.
The Steelers rallied to beat Indianapolis at home 28-24 to move to 12-3, clinching their first division title since 2017.
The loss by the Browns has also dropped their percentage of making the postseason quite a bit.
Entering action on Sunday the Browns were a healthy 93% to make the playoffs as either the division winner or wild card, but after the stunning defeat the chances have dropped to 59%.
Nothing seemed to go the Browns way this past weekend when it came not only to them winning in New Jersey for a second straight week, but also teams the Browns needed to lose seemed to find ways to win.
It started Saturday with Miami winning over Las Vegas on a last minute miracle, and then Sunday the Ravens win didn't help matters.
Here's the latest percentages of teams vying for the final playoff spots. Three of these teams will make the postseason.
Ravens 91.6%
Titans 91%
Dolphins 84.1%
Colts 80.4%
Browns 53%
Week 17 will see the following games that the Browns will keep an eye on, starting with their own home game against the Steelers.
Steelers at Browns 1pm
Titans at Texans 4:25pm
Dolphins at Bills 1pm
Jaguars at Colts 4:25pm
Ravens at Bengals 1pm
None of the teams that the Browns need to lose Sunday IF they don't beat the Steelers are underdogs to lose.
Entering action on Monday night prior to the Bills game in New England against the Patriots, the Browns sit as the 7th seed, and if things ended right now, they would open the postseason with a road game in Pittsburgh against the Steelers, where they are 0-2 in the postseason.

NEO Sports Insiders Newsletter
Sign up to receive our NEOSI newsletter, and keep up to date with all the latest Cleveland sports news.