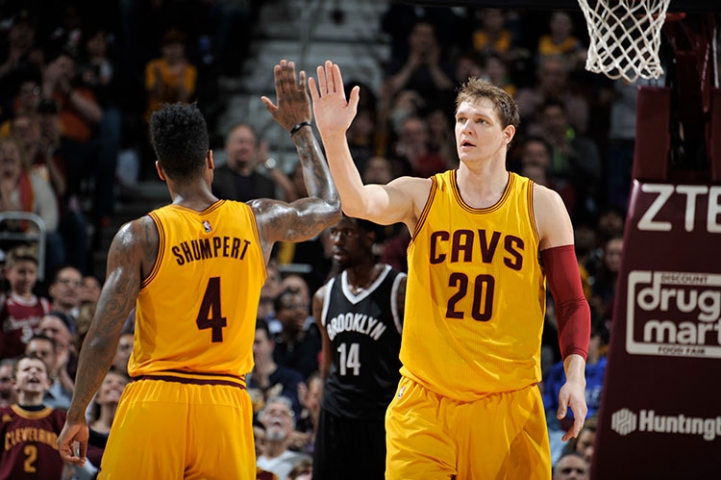 CLEVELAND, Ohio – It's the weekend here in Snowy / Rainy Cleveland once again so it will keep the outdoor activity and yard work to a minimum. With that being said let's see what sports fans can tune into to stay entertained.
The Indians kick off a 3 game set with the Chicago White Sox tonight in the Windy City. Scheduled starters this weekend are Josh Tomlin, Danyz Salazar and Cody Anderson. Tomlin and Anderson will have the most eyes on them as they took the last two spots in the rotation and Trevor Bauer is chomping at the bits for his chance to replace them.
The Browns just wrapped up their first round of Volunteer workouts. How well did it go? Well, less than 4 weeks before the draft, they just fired 6 of their scouts, more on that to come.
The Cavs magic number to clinch the top seed in the East is down to one. They will try to do that tomorrow night in Chicago against their arch rival the Chicago Bulls. They would love to do that so they can give their starters a full week worth of rest before the playoffs begin April 16.
For all you Medina baseball fans, they have a game tonight against Wadsworth on the road if the weather holds up.
Not a sports fan? Come check out Sesame Street Live this weekend at Playhouse Square where you can bump into me as I try and avoid spending an entire paycheck on souvenirs for my 2 year old daughter. The current over under is one Elmo stuffed animal, a t-shirt , a pennant and perhaps one of those giant overstuffed Big Bird fingers. Time will tell……
The weather may say different, but it technically is golf season and the biggest tournament of the year is well under way in Augusta Georgia. The young sensation / prodigy Jordan Spieth is off to the early lead, can he hold onto it to win his third major in 5 tries?
Finally, Sunday night in front of a nationally televised audience on Fox Sports 1 it will be two of the top heavyweight in the MMA world colliding. Junior Dos Santos is set to go one on one with the surprising Ben Rothwell who is on a five fight winning streak and looks for the biggest win of his career over Junior.
Look for more coverage from this fight card later this weekend on neosportsinsiders.com
A Cavs clinch? A Tribe Sweep? A young phenom continuing to dominate the golfing world? Who leaves the Browns front office next? Will a father have to file BK after a Saturday afternoon at the Elmo spectacular?
The answers to these questions and more this weekend!
You can contact Vince McKee on twitter at @VinceTheAuthor

NEO Sports Insiders Newsletter
Sign up to receive our NEOSI newsletter, and keep up to date with all the latest Cleveland sports news.