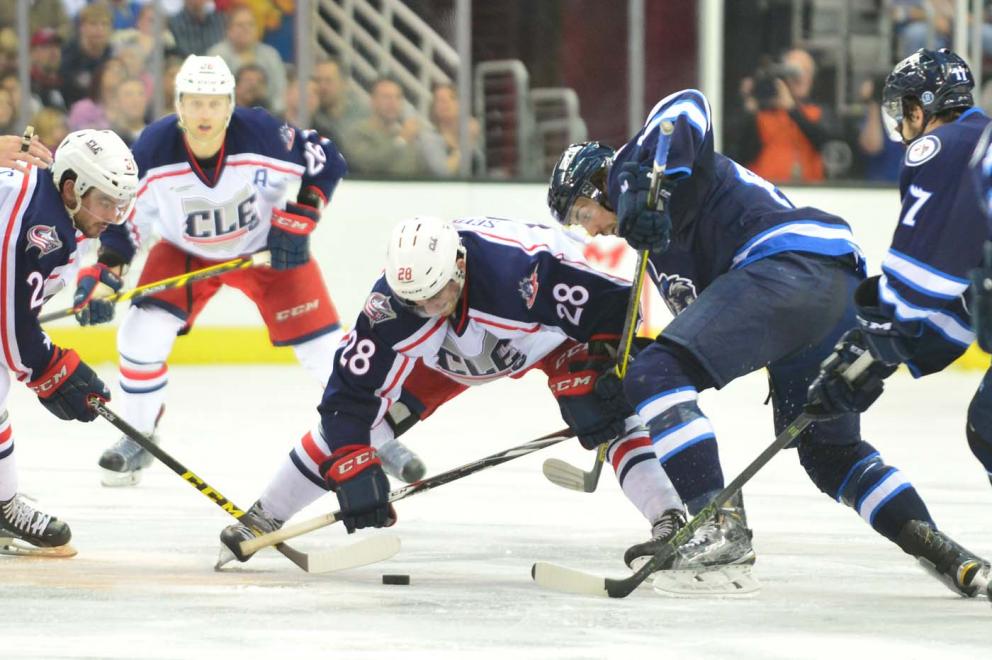 The Lake Erie Monsters return to action on Friday night with a tough road matchup against the Toronto Marlies.
Lake Erie has not played since last weekend, when they swept the Chicago Wolves on back-to-back nights in Illinois.
That sweep not only extended the Monsters' win streak to five games, but clinched a playoff-berth, as well.
Now the Monsters have their sights set on clinching home ice advantage in the postseason.
As it stands, Lake Erie is in a virtual tie with the Grand Rapids Griffins for second place in the Central Division. Both teams have a .629 points percentage.
However, Grand Rapids owns the tiebreaker.
Whoever finishes with the second-seed in the Central will secure home ice and get one more home game out of a best-of-five first-round series.
If the season ended today, the Monsters would face Grand Rapids, with a possible Game 5 on the road.
Meanwhile, the fourth place Rockford IceHogs own a .620 points percentage, breathing right down the necks of the Monsters and Griffins.
These final six games of the season will determine if Lake Erie will own home ice advantage or fall to fourth and have to face the best team in the Central Division, the Milwaukee Admirals, in the first round.
Securing home ice will not be an easy task. Friday's match vs. the Marlies in Toronto kicks off three straight nights of games, two of which are on the road.
The Marlies own the best record in the AHL, with 50 wins, 15 losses, and five ties, (.750 points percentage) and the Marlies have beaten the Monsters two out of three meetings this season.
The Monsters play the Rochester Americans on the road on Saturday night, and then in Cleveland on Sunday evening.
After that, the Monsters will have two days off to prepare for a pivotal puck drop against the Griffins in Grand Rapids, Michigan on Wednesday night.
That game may be the determining factor of the Monsters' playoff position, but the other five games will be vital, as well.
When it comes to clinching home ice, the Monsters control their own destiny.
And for a team that has been as dominant as any in the AHL at home, the location of a potential Game 5 match will play a huge role in the outcome of the series.
The Monsters are 23-7-4-1 at home this season, opposed to 16-14-1-4 on the road.
Let's see if Lake Erie can stay hot north of the border and keep their hopes of home ice advantage alive.