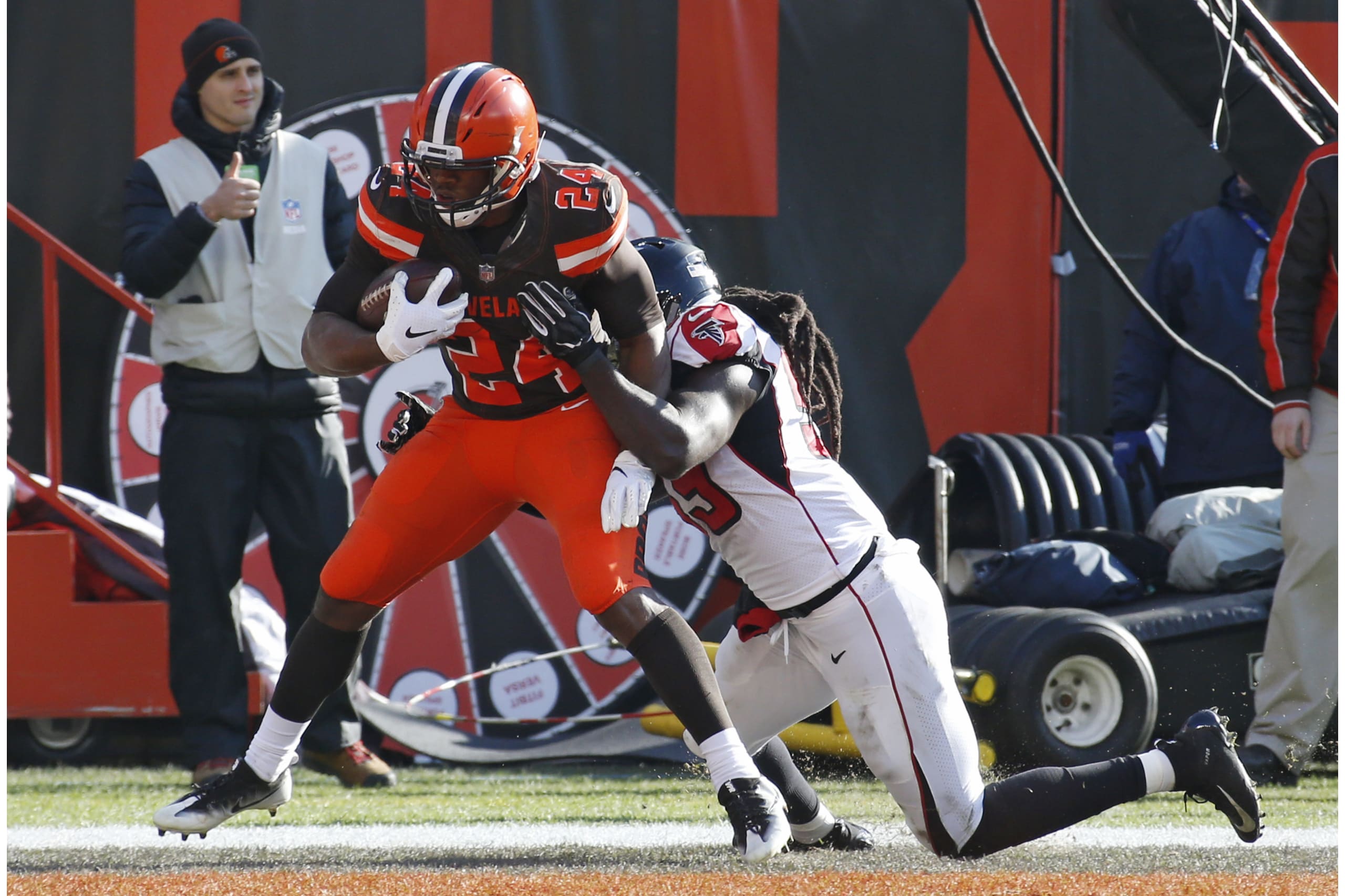 The Cleveland Browns will be one of the popular underdog bets to win Super Bowl LIV, but it remains to be seen whether or not that is a smart bet. Cleveland won a grand total of zero games in 2017, then finished the 2018 season with a record of 7-8-1. Even though there was a ton of improvement last season, getting to the .500 mark is still the No. 1 goal and priority of the Cleveland Browns.
Quarterback Baker Mayfield lit it up in his rookie campaign a season ago and will have a pair of new targets to throw to this season. Cleveland also made several changes to its coaching staff, and it might take them some time to put in the new system and figure things out. Excitement and hype are at an all-time level in Cleveland, but let's take a closer look at the current odds for the Browns and some of their top competitors.
AFC North Division Odds to Win
● Cleveland Browns +120
● Pittsburgh Steelers +180
● Baltimore Ravens +325
● Cincinnati Bengals +1800
Winning the AFC North Division is the first step towards winning Super Bowl LIV. It's not impossible to win the Super Bowl as a Wild Card team, but earning a first-round bye is always huge.
Oddsmakers have the Browns as the favorites, but the Pittsburgh Steelers are right on their heels. The Baltimore Ravens are also an intriguing team this season and will be in contention as well.
The only bad team in the AFC North is the Cincinnati Bengals, but they always seem to give the Browns a problem. If Cleveland can find a way to win the AFC North, its road to its first-ever Super Bowl title gets a lot easier.
Odds to Win Super Bowl LIV
● New England Patriots +600
● Kansas City Chiefs +800
● New Orleans Saints +1000
● Los Angeles Rams +1000
● Indianapolis Colts +1400
● Chicago Bears +1400
● Cleveland Browns +1400
As you can see, there are just four teams that have better odds to win Super Bowl LIV, and a pair of teams with the same odds at +1400. All six of these teams are absolutely loaded heading into 2019, and they were all playoff teams a season ago; something that the Browns were not.
It's extremely hard to win a Super Bowl in the first run through the playoffs, which is what the Browns would have to pull off. Cleveland might be much improved this season, but they still have a way to go to catch some of the teams above them.
OBJ, Hunt Join Browns
Baker Mayfield was the star of the Browns a season ago, but he won't have to do it alone this season. Cleveland brought in Odell Beckham Jr. in a trade with the New York Giants, which should give Mayfield a top target to throw to. Beckham recently admitted to almost retiring in an interview by ESPN earlier this month.
Jarvis Landry caught 81 passes for 976 yards a season ago, and is one of the most underrated receivers in the NFL. Landry and OBJ have a very good relationship, and the hope is that he will be able to keep the diva from acting up.
Another sneaky move that could be a huge impact was the Browns signing Kareem Hunt. Hunt will miss a good portion of the season after being suspended by the NFL for domestic violence. All three of these players should make the Browns offense a terrific unit in 2019.
Division is Winnable, But No Super Bowl
Even though oddsmakers seem to think that the Browns can win the Super Bowl this season, it's still hard to see it happening. Cleveland almost snuck through the AFC North a season ago, and that should be the most realistic goal this season.
The Browns have plenty of talent to hold off the Steelers and Ravens to win the division, but they aren't one of the best Super Bowl bets out there. Cleveland fans need to take a step back a little bit and realize that it's going to take a few years. The Browns will be much better, but there are just too many other great teams in the NFL.

NEO Sports Insiders Newsletter
Sign up to receive our NEOSI newsletter, and keep up to date with all the latest Cleveland sports news.