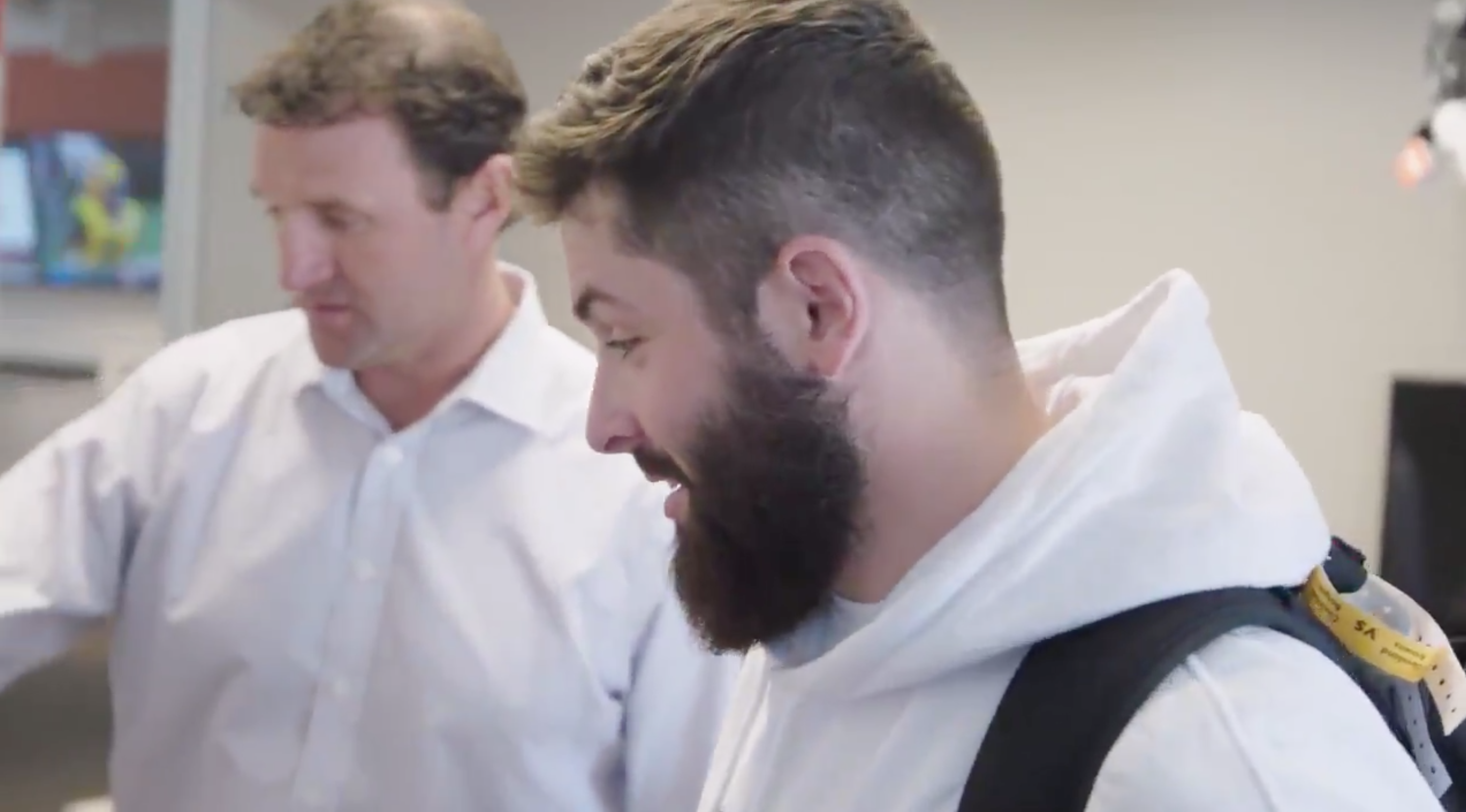 Nobody likes a tease, but the Browns left fans hanging today with a video sneak peak of the jerseys they'll unveil in 2020. That's because the sneak peak wasn't for fan eyes, it was for quarterback Baker Mayfield.
In the video, you can hear a team staffer pointing out the future road uniform to Mayfield, to which the No. 1 overall pick says he likes them. He then goes on to talk about a top secret uniform and the next version of the teams color rush jersey. If you like the team's current color rush uni, Mayfield's reaction to seeing the new one should leave you excited for what's next
Safe to say the Browns are building up anticipation for the big reveal next spring.
Take less than 20 seconds and see his reaction for yourself:
.@bakermayfield got a sneak peek at the mockups for our new 2020 uniforms today … 👀 pic.twitter.com/Nk4qKiKcpU

— Cleveland Browns (@Browns) April 1, 2019