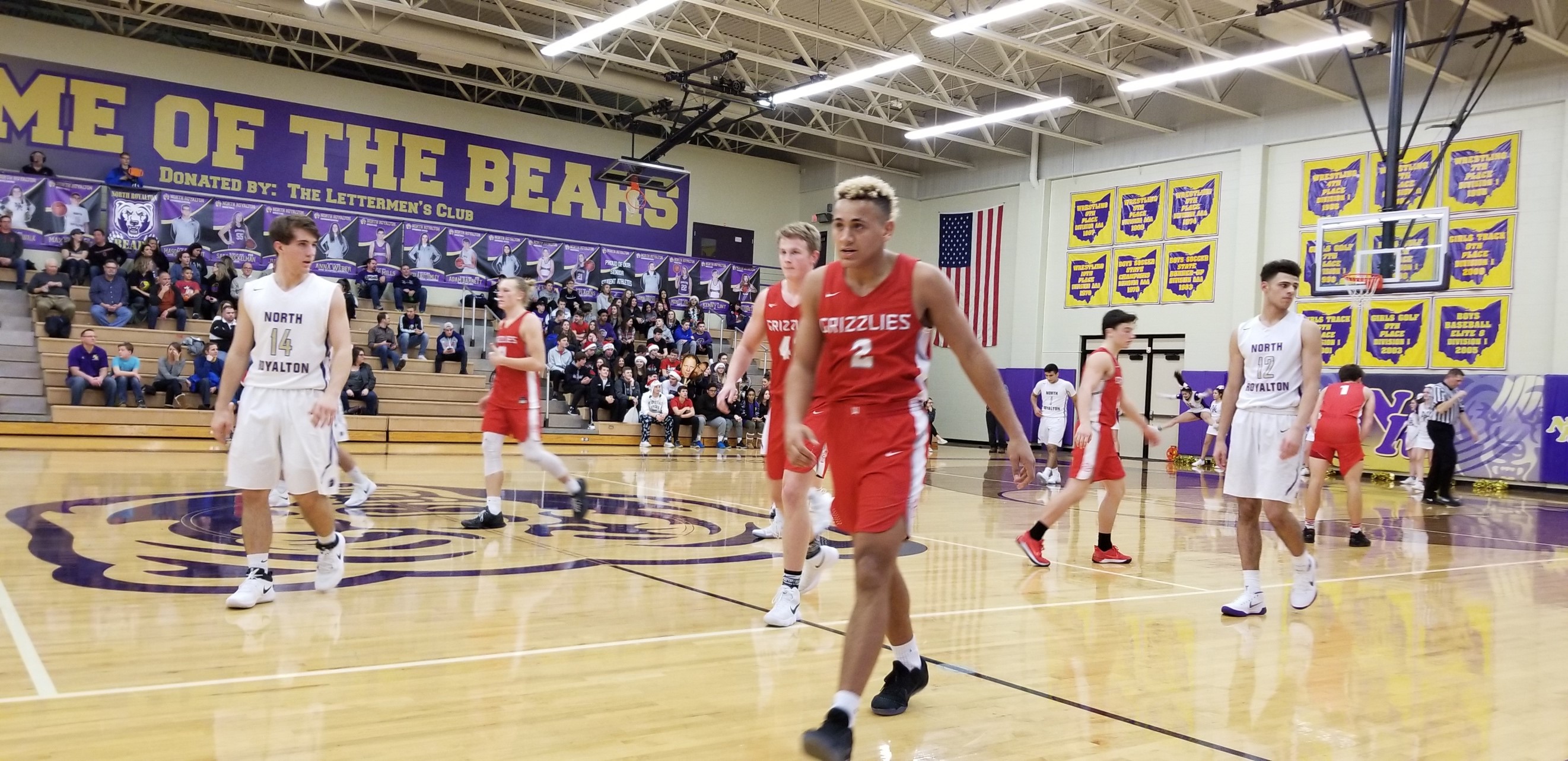 By Gabby Ortiz
NORTH ROYALTON, OHIO – The Wadsworth Grizzlies seemed to be too much for the North Royalton Bears, as they struggled on both ends of the floor only scoring 52 points, while allowing their opponent to score 73 points in a Friday night setback at home.
The Wadsworth Grizzlies set the tone of the game by being aggressive and playing physical. The Grizzlies defense made it difficult for the Bears to establish any rhythm offensively.
Wadsworth would go on a 9-0 run to end the first quarter. By the start of the second quarter the Grizzlies were up 20-9.
The Grizzlies were focused, and just had their way with the Bears. They defended the perimeter, eliminating outside shots from the Bears, which is a vocal point of the Bears offense. They also defended inside the paint, and were extremely tough and physical on the boards. It was very noticeable how uncomfortable the Bears were playing against a physical team like Wadsworth.
To their credit, the Bears fought back and tried to match the physicality of the game, but ultimately left two of the Bears starters injured. In the second quarter of the game forward, Adam Barrett and Point Guard, Omar Abuhamdeh suffered blows to the face that resulted in both players sustaining bloody noses. Both Abuhamdeh and Barrett would return in the 3rd quarter.
Wadsworth would pick up where they left off in the 3rd quarter, and go on another run that would put the Bears in a bind offensively. The Grizzlies quickly increased their lead by 20 points bringing the score to 41-20.
The Bears would go on to only score 12 points for the quarter. By the end of the third quarter the Bears had a 23 point 32-55 deficit heading into the fourth quarter.
The Grizzlies had ten players on the board, two players scored in double digit points. Guard Christian Szalay finished the game with 15 points, 4 assist, 2 steals, and 2 rebounds. While forward, Jack Simmons finished the game with 13 points, 3 rebounds, 3 steals, and 1 assist.
The Bears would only have one player who scored in double digit points. guard, Christian Limer finished the game with 19 points, with 15 of those points coming off three pointers. Besides Limer, the second highest scorers were Forward, Jordan Garland and forward, Adam Barrett who each scored 9 points.
The Bears head on the road to take on Brecksville-Broadview Heights High School on Friday January 5, 2018 at 7:30pm. The Wadsworth Grizzlies will take on Twinsburg High School at home on Friday, January 5, 2018 at 7:30pm.

NEO Sports Insiders Newsletter
Sign up to receive our NEOSI newsletter, and keep up to date with all the latest Cleveland sports news.