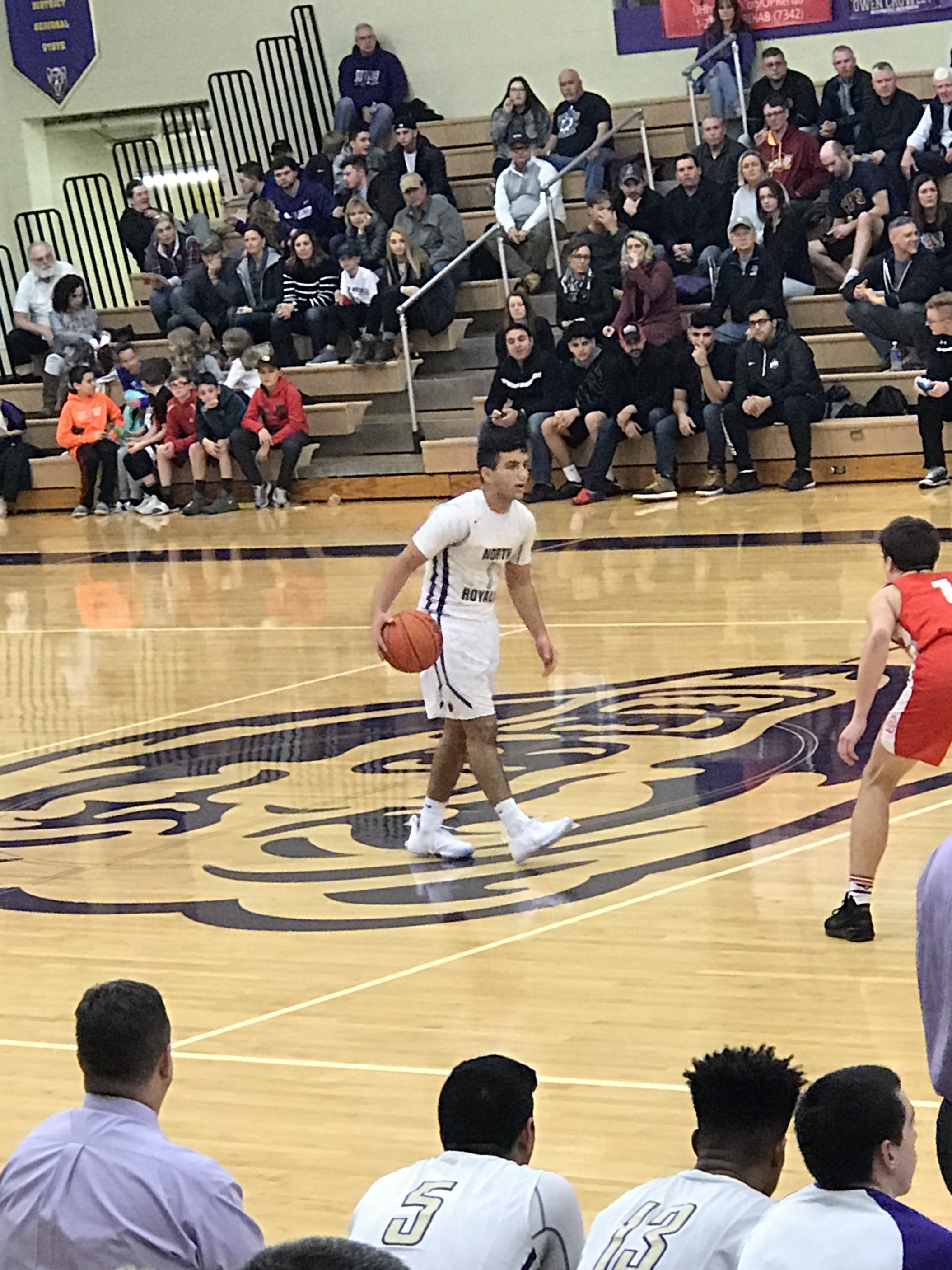 By Logan Chuppa
NORTH ROYALTON, OHIO – The North Royalton Bears Boys' Basketball team fell to the Wadsworth Grizzlies Friday night by a score of 73-52. The Bears were unable to get anything going offensively during the first quarter, as an aggressive Wadsworth defense held Royalton to just 5 first quarter points.
Wadsworth impressed offensively early on, scoring 17 in the opening period thanks to a balanced scoring attack and incredible ball movement.
The Royalton offense came to life in the second period, knocking down 3 3-pointers and cutting the Wadsworth lead to just 6.
Wadsworth was able to push the lead back to 11 thanks to a few transition baskets and second-chance points off of several offensive rebounds. Bears Coach Nick Lapsevich attributed Wadsworth's success on the offensive boards to their size and athleticism.
The Grizzlies put the game out of reach in the third quarter after beginning the period by scoring the first 8 points. Again, Wadsworth's tough man-to-man defense made it difficult for the Bears to score, as Royalton was held to just 5 points for the majority of the period.
Wadsworth senior Reid Black scored 7 points in the period to help power Wadsworth to a 55-32 lead heading into the fourth quarter.
Though the Bears cut into the lead slightly in the fourth quarter, Wadsworth's ball movement and defense proved too much to overcome. As a team, the Grizzlies blocked 5 shots and hit several open threes to keep the Bears at bay for much of the game. The Grizzlies were also impressive from the free-throw line, shooting 72.7% as a team.
Wadsworth had 3 players score in double figures, including senior guard Christian Szalay, who lead the team with 15 points. Junior guard Jack Simmons pitched in 13 points and was impressive in the rebounding category as well. Reid Black was also in double figures with 11.
North Royalton junior guard Christian Limer connected on 5 3-pointers on his way to a career-high 19 points, 13 of which he scored in the fourth quarter.
He was the only Bear in double figures, as sophomore forward Jordan Garland and senior forward Adam Barrett chipped in 9 points a piece. The loss drops the Bears to 3-2 on the season, but they will look to bounce back next week as they host their holiday tournament.

NEO Sports Insiders Newsletter
Sign up to receive our NEOSI newsletter, and keep up to date with all the latest Cleveland sports news.