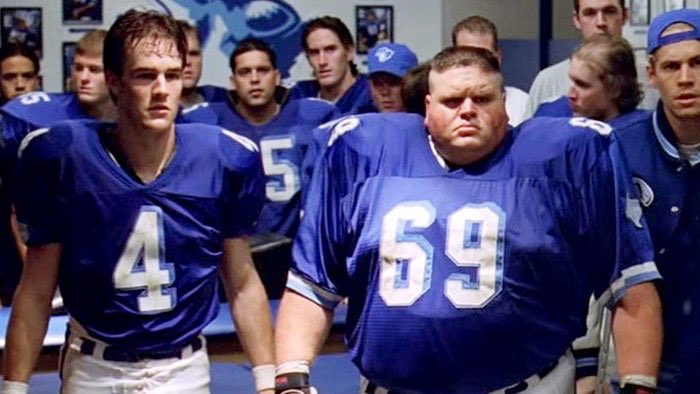 This award is sponsored by Jenny's Old-Fashioned Popcorn.  You can find them at Giant Eagle, Marc's, and everywhere popcorn is sold.  You can also visit them here.
We saw a lot of great performances in Week 1 and now it is time for NEOSI's most popular feature, our weekly High School Football Player of the Week award.  The players to vote for are listed below.
The polls close Tuesday at midnight, and the award will be announced on Wednesday morning.  You can cast your vote in the comment section below. A reader can only cast 10 votes per day.*
This week's list of candidates are listed below.  These are only for the games we covered, and you are encouraged to write in names for players in other games as well.
Olmsted Falls QB Teddy Grendzynski: five total touchdowns, three rushing and two passing.
Normandy QB Matt Ashe: 229 yards passing, three touchdown passes, two rushing touchdowns andover 150 yards rushing.
Avon Lake RB Konnor Riggs: 125 yards rushing and two rushing touchdowns.
North Olmsted RB/LB Darren Anders: 78 yards rushing, one rushing touchdown and four sacks.
Wellington QB Ben Higgins: 143 yards passing and two touchdown passes.
Berea-Midpark QB Trevor Bycznski: with 300 yards passing and two touchdown passes.
Strongsville RB Taylor Griffin: 131 yards rushing and a touchdown.  Griffin also had a pick six to seal the game for the Mustangs.
Mentor RB Brian Trobel: 192 yards rushing and four rushing touchdowns. He also had 33 yards receiving.
St. Edward's QB Garrett Dzuro: 276 yards and three passing touchdowns.
Highland WR Jake Rogers: 135 special teams yards including a 74-yard punt return for a touchdown.
Avon RB Nick Perusek: 84 yards rushing, two receiving touchdowns.
Twinsburg  QB Adam Van De Motter: 500 total yards, and 5 touchdowns.