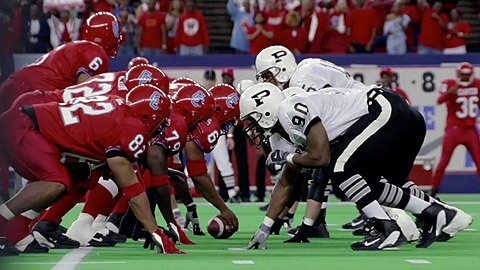 Week Five of the OHSAA season saw some huge performances.  It is hard to believe we have hit the midseason mark of the regular season, but these players are in prime form!  It is that time yet again that we vote on the Jenny's Old-Fashioned Popcorn Player of the Week.
Let's get right to the rues.
–          You can only vote 10 times per day, per IP address.
–          All votes must take place on the actual article, not social media
–          Votes are due by Tuesday evening at 10pm
–          If you do not see the player you want to vote for, tweet them to Vince McKee at VinceTheAuthor and that player will be placed on the ballot.
Good luck to all nominee's, and remember again to visit Jenny's at https://www.jennyspopcorn.com/ or on Facebook at
https://www.facebook.com/jennyspopcorn/
Berea-Midpark QB Trevor Bycznski: 569 passing yards, 3 passing touchdowns, 1 rushing touchdown.
Avon Lake WR/DB Luke Fedders: 8 catches for 115 yards and 1 touchdown. Also, a blocked punt that resulted in a touchdown, and an interception touchdown for Luke as well.
Westlake RB James Coleman: 203 rushing yards and 3 touchdowns.
Eastlake North RB Brett Payne: 191 rushing yards and 3 touchdowns.
Mentor Defense:Forced 4 turnovers, and kept Brunswick scoreless
Columbia RB Brandon Coleman: 190 rushing yards and 3 touchdowns.