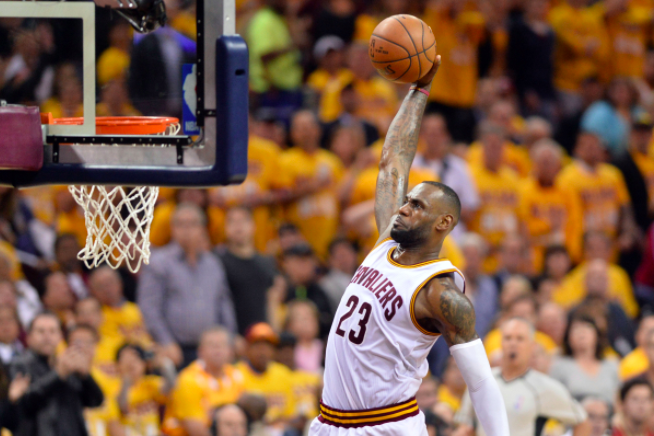 As seen on CLEsportsTalk.com…
He's back.
Well, just for a single game as a member of the Los Angeles Lakers tonight in Cleveland. LeBron James is playing against the Cavs in an attempt to increase the Lakers' perfect 9-0 record on the road (13-4 total).
The man is 36 years old. Regardless, averaging 23.9 points, 7.9 rebounds and 7.5 assists for LA. That's tough for someone to do that's even 10 years younger.
Now, LeBron has toyed with my emotions even more than past girlfriends. When he left the very first time way back in 2010, it was literally the worst thing ever. Looking back, had LeBron continued to try and grind it out with those mediocre supporting casts, the Cavs may never have won that glorious championship in 2016.
Leaving the second time for LA was like when a TV show "Jumps the Shark." The Cavs weren't going to beat the Warriors again and it was just time for everyone to move on.
Since the Cavs were able to win it all in 2016, the second departure was filled with a lot less animosity from Cleveland fans towards LeBron. His 'block' along with Kyrie's 'shot' were arguably the two biggest plays in Cleveland Sports History.
Is it easy to see LeBron James playing for another team, especially here in Cleveland? Well, of course not. It never will be…
But, think about this…
LeBron's son LeBron Jr. is 16 years old currently and a baller himself. Unlike what his father did back in 2003, a player cannot simply make a jump from high school to the pros. James Jr. will have to play a year of college ball (or professionally elsewhere) after graduating high school before becoming an NBA player.
What is likely to happen is that LeBron will go and play with his son as his contract ending with the Lakers now lines up with his son's debut. How cool would it be if those two could play together as members of the Cleveland Cavaliers? That's the dream… We shall see.
Thank you, LeBron. For the championship along with all the great memories over the years. Wishing you the best of luck for the remainder of your career (except if you're playing against my Cavs!)

NEO Sports Insiders Newsletter
Sign up to receive our NEOSI newsletter, and keep up to date with all the latest Cleveland sports news.