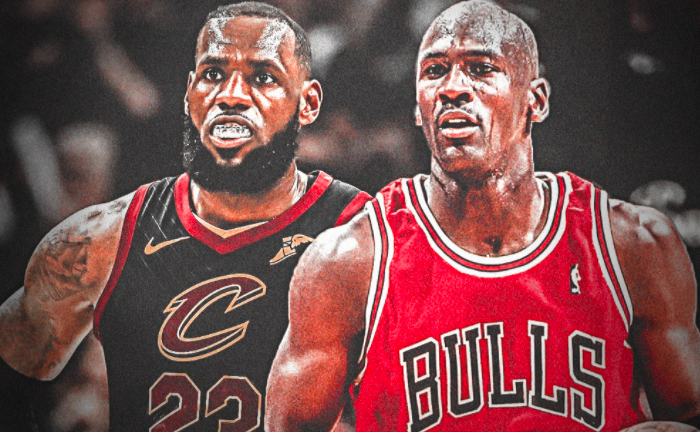 As seen on CLEsportsTalk.com!!
I jokingly told some friends on Monday before the Los Angeles Lakers came to Cleveland to face the Cavaliers that LeBron James was going to drop 40 points. Well, I was wrong. The King put up 46 in the Lakers' 115-108 win over the Wine & Gold. This included 21 in the 4th quarter, which outscored the entire Cavs squad, 21-19.
The reason I didn't tweet out LeBron was going to drop 40 is that this is CLEVELAND Sports Talk and I am supposed to be cheering on the Cleveland teams, right?
Proof:
Now, if this is a matchup in the NBA Finals, of course, I'm going to be rooting for my Cavs and not a Lakers player. However, while this team here in The 216 is certainly on the right track with head coach JB Bickerstaff running the show, their record is a measly 8-9. They aren't contending for the championship…yet.
This game brought back memories of my true childhood and the Cavs facing off against the Detroit Pistons in the 2007 Playoffs. Game 5 on the road in Detroit went to double overtime and had LeBron score 48 for the Cavs, hitting crazy shots from various parts of the floor, en route to the last 25 scored for the team. It helped the Cavs get to its first NBA Finals after winning Game 6 back home.
Now, as a young adult, I try and appreciate LeBron while I can… After all, no one plays forever and he is 36 years old. Here's a LeBron quote that's funny about his impending retirement:
"I'll tell you, I don't think that I can go until I'm 46 [years old]. We can go 26 to 36, but I don't think I can go to 46. I also don't think my wife would like that very much," James joked. "She wouldn't like that either."
It's always the wife, isn't it? Haha…only kidding.
Many people will cite LeBron's record of 4-6 in the finals as a reason to tarnish his career. I've always found this logic funny because I think about this. Let's say LeBron goes 6-0 in the finals as Michael Jordan did, yet the remaining years doesn't even make it. Isn't that worse? To not get there and not even get a chance to play for the crown.
Michael Jordan did play 15 seasons in the NBA (13 Chi, 2 Wsh). What about those other nine seasons? Well, those Jordan-led teams lost before even reaching the finals.
Frankly, I'd say the biggest achievement of LeBron's career was getting that aforementioned 2007 team to the NBA Finals, despite the fact the San Antonio Spurs swept the Cavs. Looking at that roster and it was truly carried by number 23. A team that was able to defeat an incredible Detroit roster.
Certainly, this is always going to be an argument and there are those that will never change their minds. Honestly, that's fine.
Even at age 36 – LeBron is still doing it. Appreciate it now because there may never be a player that is quite like King James. Thank you for the 2016 Championship and everything else.

NEO Sports Insiders Newsletter
Sign up to receive our NEOSI newsletter, and keep up to date with all the latest Cleveland sports news.