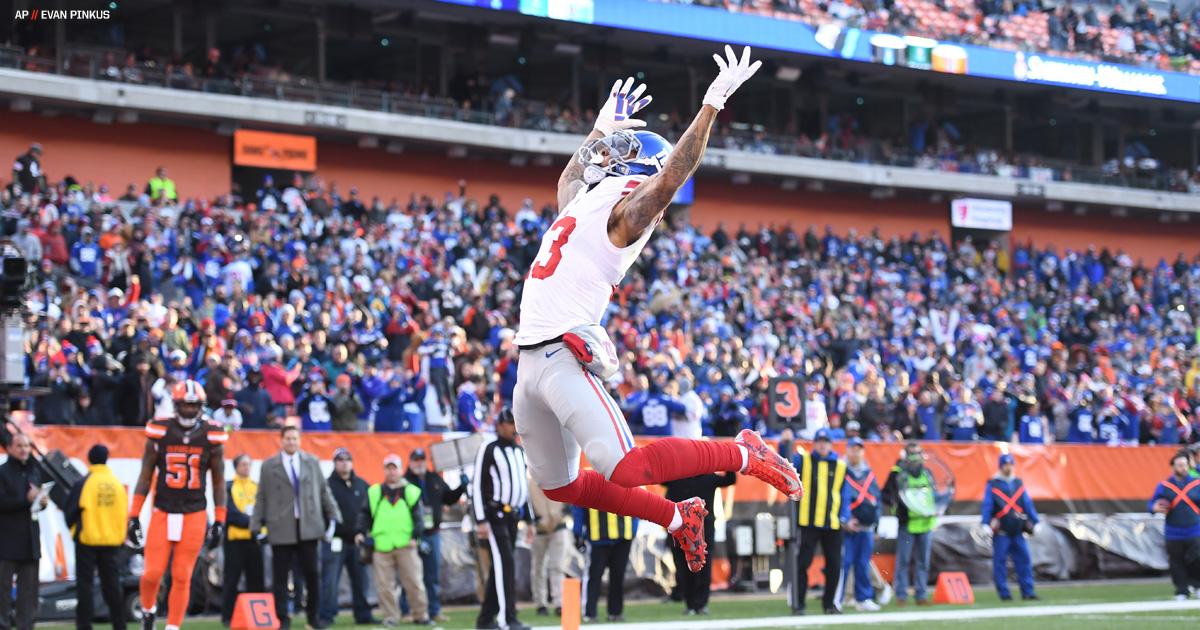 By Mike Holzheimer
A little time has passed since the news came over the wire that the Cleveland Browns made a trade with the New York Giants to obtain Odell Beckham Jr.
A sports bulletin that got everybody's attention in "The Land" making fans briefly abandon their baseball division champion Indians just 13 days away from the season opener.
Of course, this huge acquisition did its best to allow more amnesia to settle in with Cavalier fans who've put this beyond disappointing basketball campaign deep into the "file and forget" category.
There is no question Browns General Manager John Dorsey has made all of the right moves in resurrecting this city's NFL team.
There is also no debating that Beckham may be one of, if not the most talented wide receivers in all of football.
But I'm going to curb my enthusiasm for now, and not be too eager to order my Cleveland Browns 2020 Super Bowl napkins for next year's house party.
Beckham's off the field antics and sideline outbursts is a concern. His past validates that concern and I haven't seen anything from him to change my opinion. But he has time to prove me, and his other critics wrong – I hope he does.
Browns fans know all too well about players misbehaving and guys throwing away talent. Athletic talent won't help any team if that player can't stay out of trouble, and can't stay on the field. Does the name Josh Gordon ring any bells, Cleveland?
I'm even willing to ignore Beckham's ridiculous end zone schenanegans following touchdowns that included his acting out a dog urinating on a fire hydrant.
What I won't let slide is his propensity to divide a locker room with the relative ease, similar to the way he makes those jaw-dropping catches on the field.
So, I need to see a few changes before I "lose my mind" the way many Browns fans and media members did the other night. Cleveland has come so far to erase the images of bad football, while removing the tag of being the laughing stock of the NFL.
Too many positive things have been accomplished, and it is my hope that a player with questionable social skills doesn't move us back in the wrong direction.
Dorsey does have to make sure that the "problem children" he's brought into the fold will mind their manners and respect their elders.
Or, to be more precise, respect your teammates, coaches and the league. And above all, respect the Cleveland fans who will welcome you with open arms-just remember, respect is a two-way street.
Beckham did have some nice things to say about joining the Browns organization by way of a released statement. Nice words to read and hear, but his actions on the field will have to speak much louder.
I do have the telephone number handy of that printer I can order those Super Bowl napkins and other party favors from.
But again, I'm going to wait until I see productivity during the course of the regular season before my fingers do any dialing.

NEO Sports Insiders Newsletter
Sign up to receive our NEOSI newsletter, and keep up to date with all the latest Cleveland sports news.