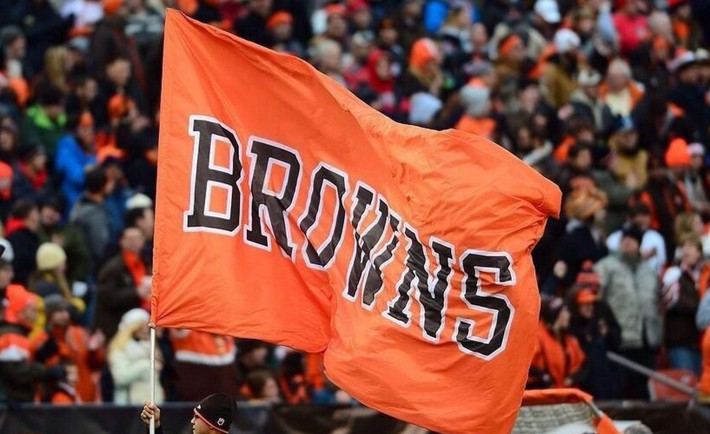 By Matt Loede
CLEVELAND – The Twitterverse is a very powerful place, and today it's more volatile than ever over the announcement that if healthy, which he appears to be, Josh McCown will start Sunday for the Browns at QB against the Raiders.
The uproar seems to be that fans wanted Johnny Manziel, who led the team to a win Sunday over the Titans, to be the starter once again.
Enjoy the latest hate from Twitter from Browns fans, who are clearly not the biggest fans of the organization today after the announcement earlier.
The @Browns are screwing @JManziel2 over

— Kobe Besch (@beschkobe) September 23, 2015
This organization is a joke right now You should let Johnny Manziel start this week and see how he does. Still a Browns fan for life @Browns

— Little Boosie (@antman2016) September 23, 2015
I won't watch The Browns until Mike Pettine is fired or Johnny Manziel is starting. Sick of watching an organization make bad decisions.

— Blaze (@BlazeHogan) September 23, 2015
I'm very disappointed with the Browns man!!! They having Josh start Sunday. I'm very disappointed!!! Johnny Manziel deserves to START!!!!

— Ty Redding (@_TyTy3) September 23, 2015
Johnny Manziel needs to be on a different team. The Browns are GARBAGE

— hefner (@HighHefner) September 23, 2015
@JManziel2 should go to the Eagles and then maybe we would start winning cause the browns don't think they need him ?

— Logan Iannello (@LoganIannello) September 23, 2015
I think the Browns are trying to divide and conquer the fans. Common wartime tactic against your enemies

— kūbes (@jkubs1209) September 23, 2015

NEO Sports Insiders Newsletter
Sign up to receive our NEOSI newsletter, and keep up to date with all the latest Cleveland sports news.