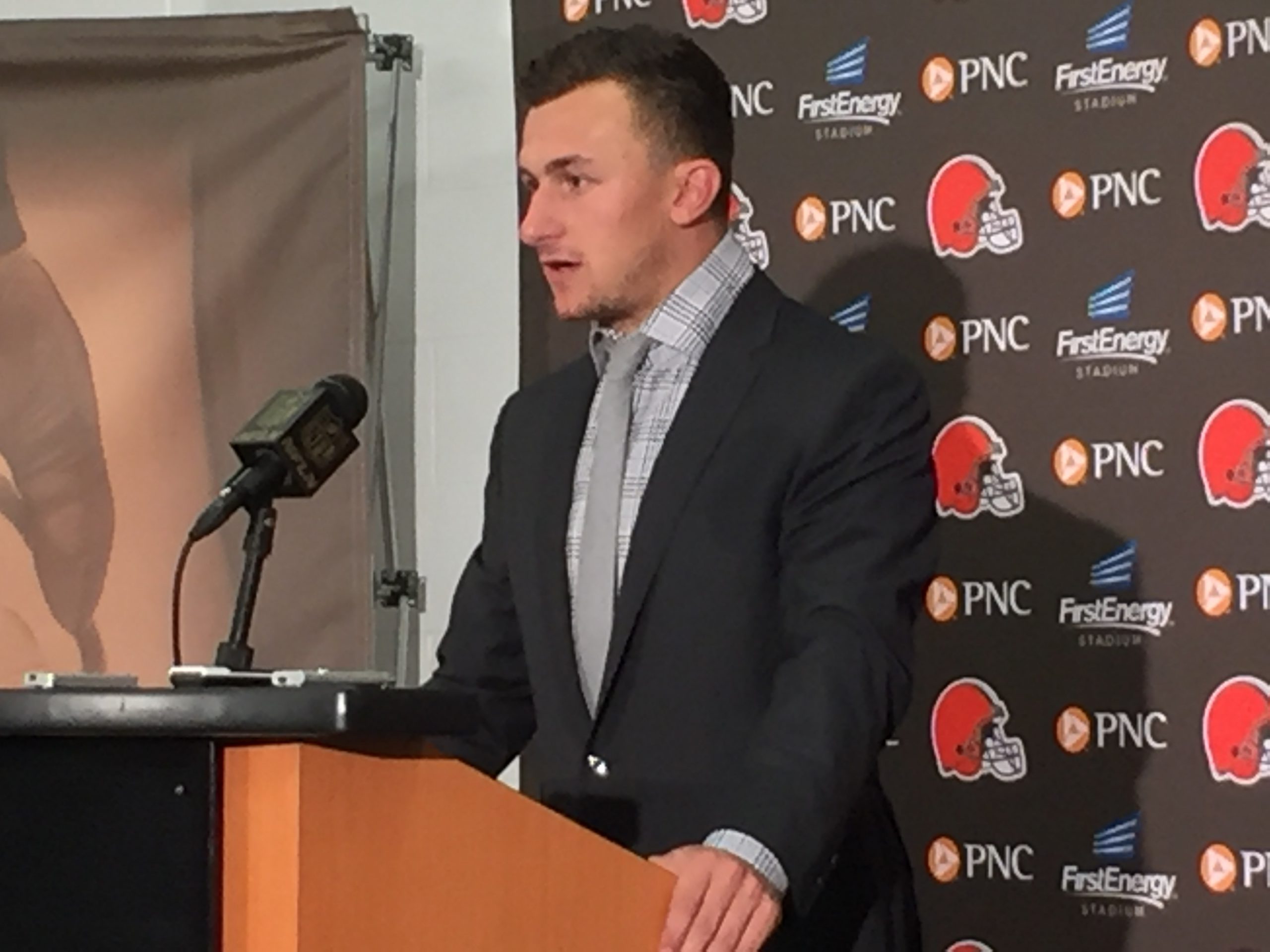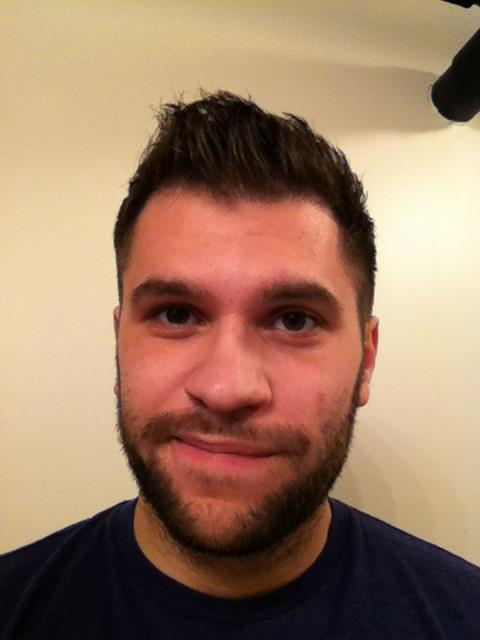 By Steve DiMatteo
CLEVELAND – Last Sunday truly was Johnny Manziel's last chance.
Almost shockingly, he made great use of it and even generated the buzz of a mini quarterback controversy.
"Johnny has made a lot of progress in the right direction," head coach Mike Pettine said on Monday. "Still a lot of things to get cleaned, but we certainly feel like the arrow is up."
That's a heck of a lot better than what the alternative easily could have been.
Thanks to two deep touchdown passes to wide receiver Travis Benjamin, Manziel helped the Browns cement a 28-14 win against Marcus Mariota and the Tennessee Titans. On the 50-yard touchdown to seal the game in the fourth quarter, Manziel spun to his left away from pressure, kept his eyes downfield, and chucked the ball to a streaking Benjamin, who scored his third TD of the day (he also put together a nifty punt return for a touchdown, capping it off by soaring over Tennessee's diving punter, Brett Kern). Suffice it to say, it was vintage Johnny Football.
Manziel is receiving some deserved praise for his performance, because he did make those two big-time throws – including one when the Titans cut the deficit to 21-14 and finally found their offensive footing – and didn't turn the ball over, despite another couple of fumbles.
But while a win is a win is a win, there are enough red flags from Sunday to still make this Josh McCown's team now that he has completed the NFL's concussion protocol.
There were, of course, Manziel's fumbles. Cleveland is a team that can't make careless mistakes and get away with it every week; they were lucky to not get burned by the Titans. Manziel also fumbled twice against the Jets in Week 1 and both resulted in turnovers. Manziel's success often comes from making plays with his feet, so he's going to be especially prone to defenders trying to strip the ball.
There were the 15 pass attempts. Take away Manziel's 4-of-4 start for 100 yards (including Benjamin's 60-yard TD) and the 50-yard TD to Benjamin and he only completed 3 of 10 passes for 22 yards. Against better teams, that's just not going to fly. You can credit the Browns' swarming defense for making Mariota's life miserable all day, but Manziel can't just disappear for 2 1-2 quarters every game and expect the same results. What's going to happen if there's a game where Manziel needs to throw 30+ times?
There was the sputtering offense. At one point, before the Browns' game-clinching drive, Cleveland only had 18 yards of offense in the second half. The defense was tired and Tennessee was beginning to find push on the line, opening up running lanes and giving Mariota time to make accurate throws. Manziel still doesn't have the ability to consistently pick apart a defense, and that has an effect on everything, including the running game, which was stagnant at times.
Overall, Manziel was 8 of 15 for 172 yards. He completed just 53 percent of his passes and was thoroughly outplayed by Mariota in the second half.
But again, a win is always a win. The Browns will certainly take a 1-1 record going into their game against Oakland this Sunday. While the concussion-free McCown should once again be the starter, Manziel has elements to build on – actual, tangible success that suggests that, hey, maybe he really can be a quarterback in this league someday.
Most importantly for him, he'll get another chance to prove it soon.

NEO Sports Insiders Newsletter
Sign up to receive our NEOSI newsletter, and keep up to date with all the latest Cleveland sports news.