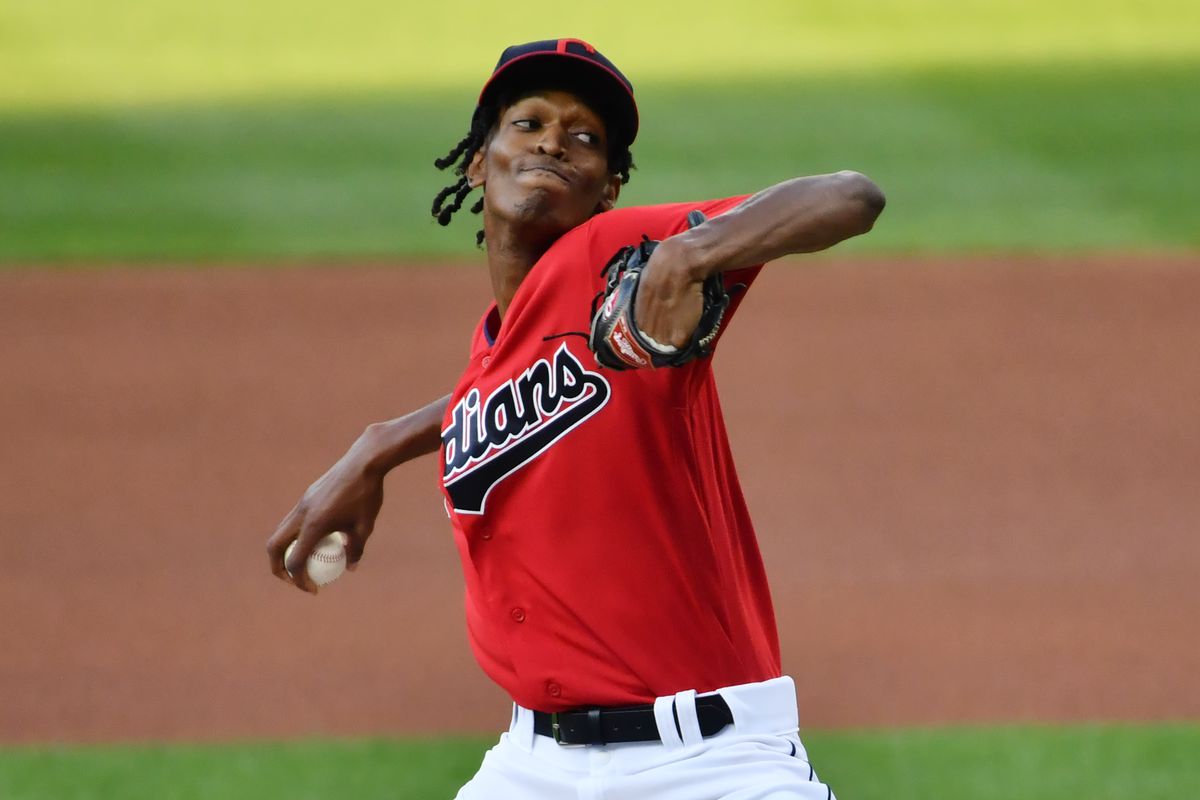 On a day that was about offense, and a crowd in Detroit waiting for Miguel Cabrera to hit his 500th HR, McKenzie stole the show. The young pitcher, fondly nick named "Sticks" has had an up and down season. After several stints back and forth to Triple-A he's been showing improved confidence. This Indians team needs strong pitching from their starters and I've always felt McKenzie will give them that.
McKenzie went eight innings with only giving up one hit, no walks and fanning 11 batters. He did a brilliant job of getting ahead of the hitters. Giving up walks had been a struggle for the young pitcher and today he was masterful in that area. He didn't change anything about his routine. He said he remained himself. McKenzie stated after the game that he wasn't superstiuous and was aware in the third inning that he was throwing a perfect game no-hitter. By the 7th inning he said he became increasingly "pumped by the music" and was locked in especially after striking out Cabrera that inning.
McKenzie didn't sit silent as many do in between innings while throwing a game like that. He cheered his teammates on saying "I'm here for them and they're here for me" After covering the team this season, I have heard McKenzie say similiar comments. He is truly a team player and a humble young man.
Sticks had the offensive power of his team behind him. Across the board the guys added to the lead.
Jose Ramirez and Amed Rosario both had 3 RBIs. Austin Hedges not only had two hits and 2 RBIs, he was behind the plate encouraging McKenzie the entire game.
The Tribe will head to Minnesota on Monday for a three game series. First pitch will be at 8:10 PM EST

NEO Sports Insiders Newsletter
Sign up to receive our NEOSI newsletter, and keep up to date with all the latest Cleveland sports news.