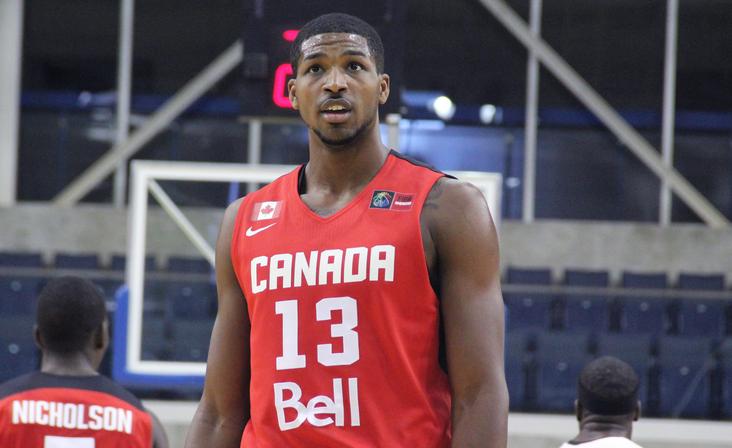 If anyone deserves a few months off to rest, it's NBA Iron Man and Cleveland Cavalier Tristan Thompson, who has played in 370 consecutive regular season games. If you include playoffs, Thompson has played in 411 consecutive games.
According to Chris B. Haynes of Cleveland.com, Thompson will play for Team Canada this Summer rather than elect to take a break like many NBA players have chosen.
Canada still has to qualify for the Olympics and will be without former-number one overall pick Andrew Wiggins, who is taking time off to rest.
Thompson and Corey Joseph will headline Canada's roster as the two best players.
Their qualifying tournament runs from July 4 through July 10, so we'll see if Tristan ends up facing his teammate Kyrie Irving in the Rio Games in August.