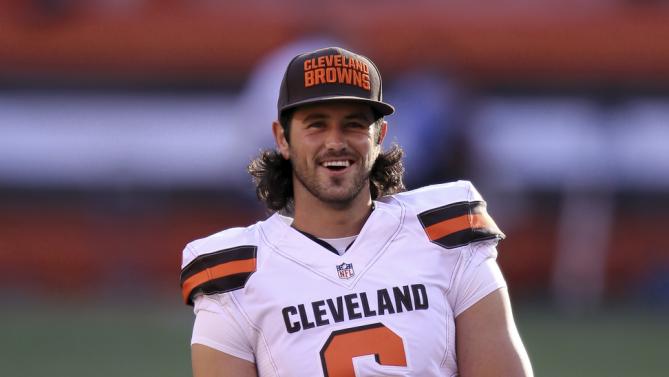 The Cleveland Browns will have a kicking battle this training camp. The organization announced the signing of former Tampa Bay Buccaneers kicker Patrick Murray a few weeks ago. Murray's addition to the roster will create a battle between second year kicker Travis Coons, who is coming off a fantastic 2015 campaign with the organization.
Coons was an undrafted athlete out of the University of Washington in 2014. He spent time on the Tennessee Titans practice squad before coming to the Browns. Before he began kicking, he had to beat out Carey Spear last training camp for the starting position; and did just that.
Today I am going to analyze some big plays from the two kickers and state my opinion on who I would rather have kicking potential game winning field-goals in 2016.
Travis Coons: 
Career Statistics:
FG Made: 28
FG Attempted: 32
FG Percentage: 87.5%
Long FG: 47
Film Breakdown: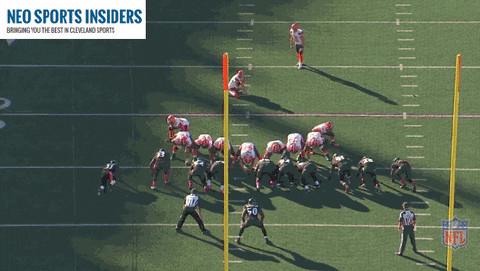 Travis Coons' most noteworthy performance was against the Baltimore Ravens in a week 5 matchup. Coons kicked four field goals, including a 32 yard game-winner in overtime.
When it comes to any type of kicker you first need to be able to trust him enough to give him a chance to win the football game. Coons' 2015 season was good enough for him to start again in 2016, but with the addition of another kicker on the roster, the Cleveland Browns need to evaluate both athletes to see which produces better and how accurate both can be.
Patrick Murray:
Career Statistics:
FG Made: 20
FG Attempted: 24
FG Percentage: 83.3%
Long FG: 55
Murray wins in one category on the statistics list:
Long Field Goal with 55 yards.
Film Breakdown: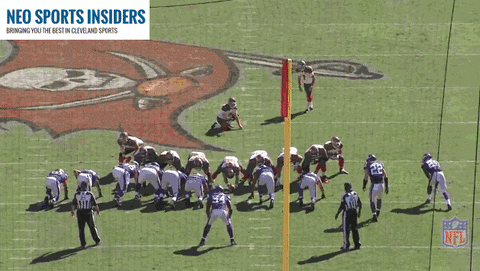 The last time Patrick Murray was playing in football games was in 2014 with the Tampa Bay Buccaneers.
In a week 8 matchup against the Minnesota Vikings Murray went 2/2 on field goals. He hit a 54 yard field goal which gave his team some momentum for a slight comeback before losing in overtime.
Fun Fact: 
While Travis Coons had a terrific 2015 campaign, Murray's 2014 season was better and here's why.
Even though the statistics and field goal percentage is in Coons' favor, Murray hit 5 field goals over 50+ yards. Coons has yet to hit just ONE 50+ yard field goal.
Training Camp Battle Winner: 
If I was the head coach of the Cleveland Browns I would choose Travis Coons over Patrick Murray.
While both kickers have two key attributes that you look for in a solid kicker, accuracy and kick power, I think Coons will have the better year with the Browns.
The accuracy of Coons is slightly better than Murray.
Murray has yet to play an NFL down in two years. He might be a little rusty.
The kick power of Murray should NOT go unnoticed but if Coons was given the same opportunity I think he would make the field goals.
One of Travis Coons' misses was on the insane blocked field goal against the Baltimore Ravens. If he made this field goal attempt there is no doubt he is the starting kicker for the Cleveland Browns in 2016.
We will just have to wait and find out. I am curious to see what you guys think.
Travis Coons or Patrick Murray?

NEO Sports Insiders Newsletter
Sign up to receive our NEOSI newsletter, and keep up to date with all the latest Cleveland sports news.