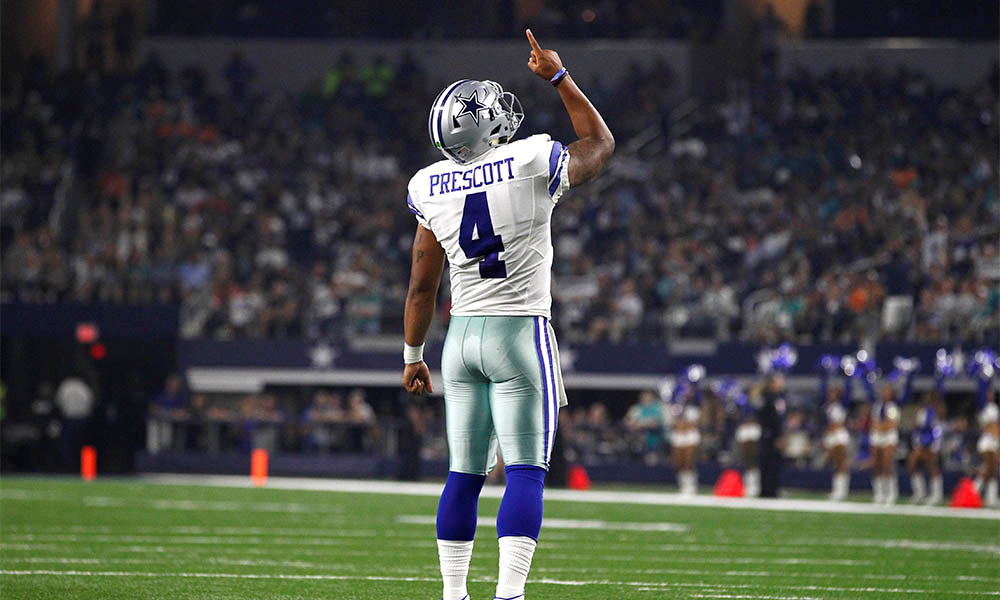 Each year, the NFL has a few teams that go from worst to first. A few teams that no one expected to climb out of the cellar and become a serious Super Bowl contender. This year has been no different thus far with several teams making surprising runs at their respective divisions.
Let's step back and take a look at the top 5 surprising teams thus far this season based on record, expectations coming into the season and overall talent on the team. These are the top 5 best to follow my top five worst earlier today.
5. New England Patriots
Let me stop you right there before you say, "cellar dwellars? The Patriots are one of the top teams every year." Yes, true, but they are 7-2 to start the eason. They did it after missing Tom Brady for four games to start the season, and also a heavily banged up "Gronk". They also just traded away star linebacker Jamie Collins. If the hoody takes them to the Super Bowl this season, then it may just be one of his biggest achievements yet. Given the facts, a 7-2 start and not a 5-4 start under those circumstances truly is a surprise.
4. Denver Bronco's
Again, before you ask me how I can put the defending Super Bowl Champions on this list, take a look at the facts. They have two quarterbacks who didn't take a snap in the pro's last season combined with the fact that the two quarterbacks who combined to take all of their snaps last season, are no longer around. Peyton Manning retired, Brock Osweiler is in Houston, and they very could well be 3-7 right now, and not 7-3.
Combine all of that with the fact that Denver has only led once through the first quarter in 10 of their games this season, is pretty darn impressive that they are 7 – 3.
3. Oakland Raiders
It could have been very easy for perennial cellar dweller Oakland to be distracted this season about the possible move to Las Vegas, but it has been the opposite.
The 7-2 Raiders are one of the best teams in football and young quarterback Derrick Carr appears to be the next big thing. The Raiders are very solid on both sides of the ball, and this is no fluke, look for them to battle with the Chiefs and Broncos the rest of the season to make a serious run at the division title.
2. Philadelphia Eagles
First year quarterback in Carson Wentz, first year head coach in Doug Pederson and a 5-4 record. While a 5-4 record may not be great, when you look at how much they gave up to draft Wentz, and the usual learning curve for a rookie quarterback seemingly not affecting him, then the Eagles stake their claim for the NFL's most surprising team. It also proves just how badly Chip Kelley is as a head coach in the NFL.
1.Dallas Cowboys
Last season, they couldn't win a game without Tony Romo. This season they are 8-1. Call it a weak schedule, call it luck, or call it what it truly is, GREAT DRAFTING!
Rookie QB Dak Prescott and rookie running back Ezekiel Elliot both appear to be the real thing. Elliot, leads the league in rushing with 1,005 yards. Prescott has also been rock solid with 2,339 and 14 touchdowns. Watch out for America's team, if Dez Bryant can keep his head on straight, there is no stopping this team.

NEO Sports Insiders Newsletter
Sign up to receive our NEOSI newsletter, and keep up to date with all the latest Cleveland sports news.