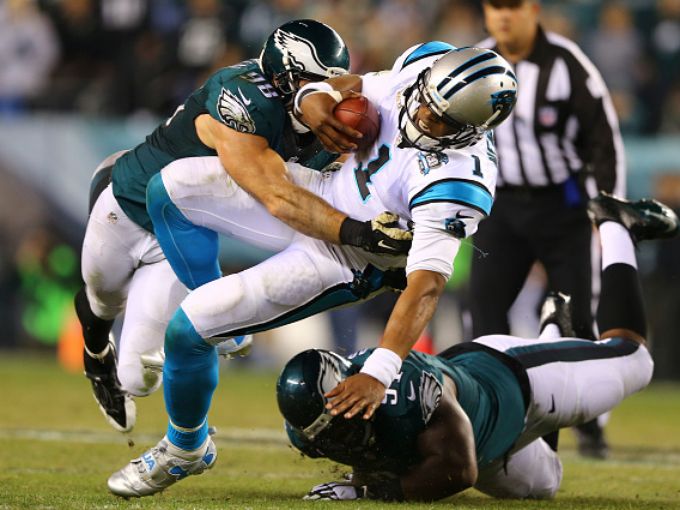 This NFL season has been one of the most unpredictable in many years. Because of the salary cap, draft and free agent structure, the NFL typically stays pretty competitive. However, this year has seen some perennial seller dwellers do well, and other typically dominant teams struggle.
Let's step back and take a look at the top 5 disappointing teams thus far this season based on record, expectations coming into the season and overall talent on the team underperforming or hurt.
5. Indianapolis Colts
While their expectations may have been larger last they are still loaded with talent this season and have drastically once again under performed.
No one will question that Andrew Luck is not only one of the highest paid quarterbacks in the NFL, but also one of the best. The problem being, no defensive or offensive line, means no success.
Luck cannot stay upright long enough, and the defense can't get enough three and outs to keep Luck on the field to begin with. The kicker in all of this, is that the AFC South is one of the weakest division in football.
Once again, at 4-5, the Colts are a huge disappointment to start the season. Two things looking up for them however, are the recent dominant victory over the Packers, and the fact, that yes, they play in a terrible division.
4. Jacksonville Jaguars
We are going to stay right here in the AFC South Division for the 4th biggest disappointment team. After years of struggling, the Jaguars went out and spent some serious money in free agency this past offseason on both sides of the ball.
They also have stud quarterback Blake Bortles looking very sub par in his third year. Typically, the third year for a Quarterback drafted third overall, should be his breakout season, it hasn't been!
At 2-7 with such a high payroll, and various talent all over the ball, Head coach Gus Bradley may be looking at the classified's very soon.
3. The entire AFC North.
For year's this has been the best division in football. Inexplicably, this year has been the exact opposite. The Steelers, Ravens and Bengals are all under performing. The Steelers have lost 4 straight games. They have no secondary to speak off and blew a late lead at home against Dallas.
The Bengals, apparently are hurting worse than expected after several departures at wide receiver. Also, maybe Hugh Jackson was a bigger loss at coordinator then they think.
Is this the season that the Bengals finally don't lose in the first round of the playoffs, because they fail to make them? Again, time will tell.
It doesn't help that the Browns are 0-10 and the Ravens lead the division at a paltry 5-4, but the record for the entire division combined is 12-23 for the alleged "black and blue" division. Not good, simply not good.
2. Green Bay Packers.
Headed into this season, no one could have predicted this was coming. Green Bay has started off 4-5 for the first time since 2008 (Aaron Rodgers First Season as a Starter.) They have had a share of injuries with Cobb, Starks and Lacy all going down at times, and now Clay Mathews has now missed three straight games.
Despite the injuries, the Packers also play in a division that is struggling and are still not out of the race. They need to get it turned around quickly, or Mike McCarthy may be joining Mike Tomlin as the two coaches with the best career records, looking for a new job this winter.
1. Carolina Panthers.
Last winter it seemed as though everyone was suddenly a Carolina Panthers fan when they had their great run. Suddenly, those same people seem to have forgotten about them and you don't quite see them posing in their Cam Newton jerseys. Apparently it is not as cool when you are 3-6.
Keep this in mind, only one team ever has lost the Super Bowl to come back and win it the next year. The 1972 Perfect record Dolphins. Odds don't look good for Carolina to change that anytime soon.

NEO Sports Insiders Newsletter
Sign up to receive our NEOSI newsletter, and keep up to date with all the latest Cleveland sports news.