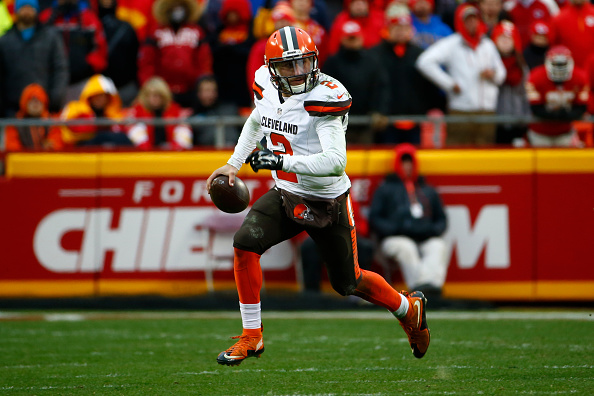 Yes we know, at this point let's move on from Johnny Manziel and the train wreck that is his personal life. But much like slowing down at the scene of an accident, you can't help but be utterly fascinated by what Manziel is doing in his life, and how on the surface it looks as if football is the furthest thing from his mind.
Today TMZ reports that Manziel, who is still out on the left coast, was seen at the L.A. night clubs partying it up after attending a Lakers game at the Staples Center.
Here's the story, with video footage below as well.
Johnny Manziel is BACK … in the club scene not the NFL … hitting up two clubs Wednesday night and TMZ Sports has the footage.

The unemployed NFL quarterback started his night off at the Lakers game at Staples Center — but after the game was over, he rolled into The Nice Guy … which was packed with huge stars like Kendall Jenner, Brody Jenner, Nick Jonas, Selena Gomez and more.

After a while, Manziel decided it was time to move and took the party over to Warwick nightclub … where he stayed until 2 AM.

For what it's worth, Manziel didn't appear to be wasted — he looked sober and was even driving a car at one point.

So, see you again tonight?