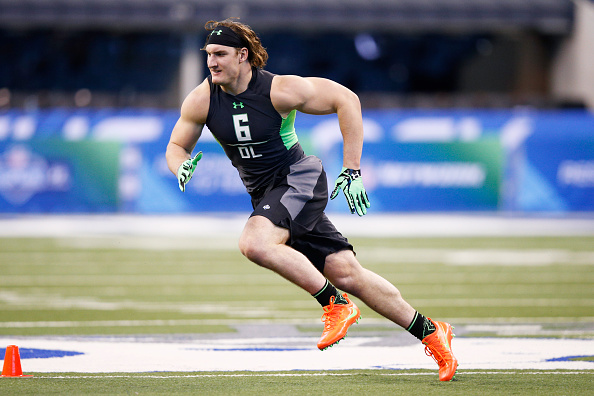 The draft is quickly approaching, and the players are preparing themselves for the chance of a lifetime; to play in the NFL. Some of them will make it, some of them will fail miserably.
You can never know 100% how a player will pan out at the professional level, but more or less, the top rated prospects usually become sufficient NFL players and/or starters.
So this first edition will include the top defensive end/pass rushers that this draft has to offer.
IF the Browns do not take a QB in the first round with the 2nd overall pick, which I think they should do, but that is a for a later edition, they should take the best available pass rusher.
We all saw what a great pass rush can do to a quarterback no matter how talented and dynamic the QB may be (Super Bowl 50) The elite pass rusher is becoming the new franchise QB.
Similar pay and just as effective because defense wins championships.
However, if the Browns do not take that QB 2nd overall, and Joey Bosa has been taken 1st overall, I thnk they should trade down a few spots with maybe the Eagles (8) or the 49er's (7) to get more assets and picks and still be able to grab one of these pass rushers like a Shaq Lawson, a Deforect Buckner, or an Emmanuel Ogbah. And I doubt that any of these players will last to the second round.
The following is a list and breakdown of the top pass rushing prospects in this year's draft. The Browns should and need to land one of these guys seeing as how or edge rush defense was lousy and the defense as a hole was among the worst in the league. (In no particular order)