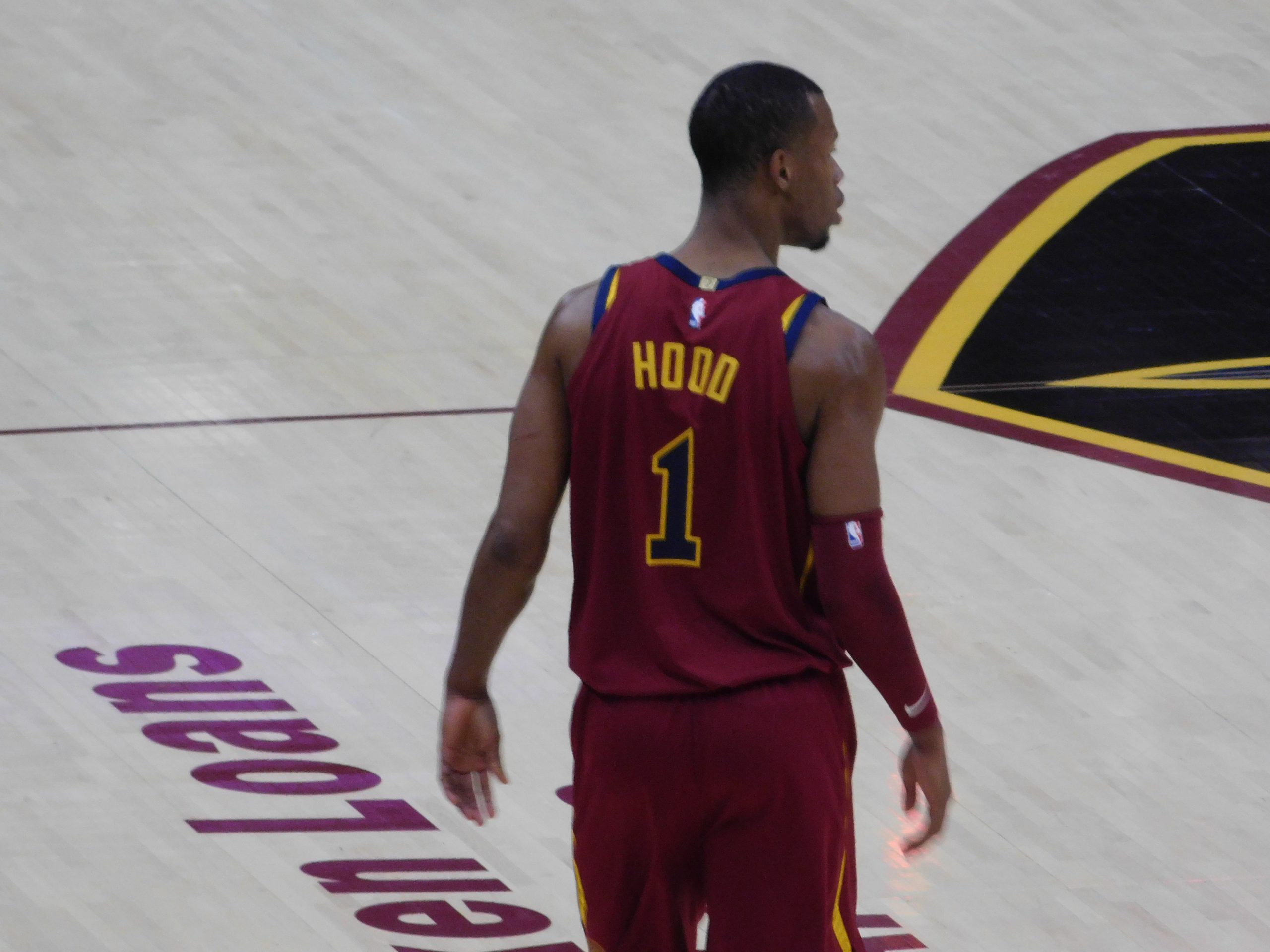 The Cleveland Cavaliers fell to the Indiana Pacers 119-107 on Saturday but for the third consecutive game, the Cavaliers showed signs of improvement.
Their defense looks like it's more in-sync and more coordinated. For the fourth game this season, Cleveland has managed to take a playoff team down to the wire. Furthermore, aside from fan favorites Cedi Osman and J.R. Smith, the offense is also improving as players start finding their rhythm and seeing where they'll get their shots on the floor.
Despite an 0-6 start, there are more reasons to be optimistic about the rest of the team's season than concerned. Especially when you look around the league and see teams like the Oklahoma City Thunder are winless or when you see that the Boston Celtics and Golden State Warriors have starting players that haven't started the season as well as expected.
You can't count moral victories in the win column but there plenty of reasons to take the Cavaliers early season slump with a grain of salt.
That said, here are three takeways from the Cavaliers loss to the Pacers.
David Nwaba needs minutes
Early in the first quarter, Cleveland Cavaliers shooting guard David Nwaba subbed in for Rodney Hood after the latter earned two quick fouls. Nwaba instantly made his presence felt, knocking down an open corner three and hounding players in transition for blocks.
However, Nwaba proceeded to miss his next three shots and didn't hit another until the fourth quarter. A stout defensive player whose an excellent athlete, Nwaba's play is reminiscent of Tony Allen's, a former lockdown defender for the Boston Celtics and Memphis Grizzlies.
That said, Cleveland was a +13 in the minutes that Nwaba played, by far the highest on  the team. I don't usually put much stock into box score plus-minus', as they rarely can tell you how an individual performed in his minutes. To that point, Nwaba certainly didn't have the best game of any Cavs player. That would be center Larry Nance Jr.
Nonetheless, Nwaba's defense, hustle and athleticism are certainly positive traits that Cleveland would be wise to utilize more going forward. He may very well end up taking J.R. Smith's spot in the rotation although Smith is a favorite of Cavs head coach Tyronn Lue.
Cedi Osman needs to slow down
Cleveland Cavaliers fan favorite Cedi Osman started the season off on a tear, averaging 17.5 points, 6.5 rebounds and 6.0 assists per game while shooting 51.9 percent from the field and 66.7 percent from three-point range. While his numbers, at least in terms of efficiency were expected to drop over the course of the season, he's absolutely struggled in Cleveland's last four games.
After shooting 4-13 from the field and 2-8 from three-point range against the Pacers, Osman has made just 29.2 percent of his field goals and 26.3 percent of his three-point attempts in his last four games. He's coughed up the ball at least five times in two of the last four contests and had six turnover against the Indiana Pacers on Saturday night.
Unfortunately for Osman, many of his mistakes seem to be the result of his trying to do too much off-the-dribble. While he's a solid ball-handler and facilitator, he's not playing team basketball as much as he's capable of and it's led to some ugly possessions for the forward.
For the season, Osman is now averaging 12.0 points, 5.3 rebounds, 3.7 assists and 3.3 turnovers per game while shooting 37.3 percent from the field and 39.3 percent from three-point range.
Rodney Hood is getting comfortable
Cleveland Cavaliers shooting guard Rodney Hood had his best game of the season on Saturday, scoring a team-high 17 points on 8-15 shooting from the field while adding five rebounds, three assists and two steals, which all are (or tie for) season-highs for Hood this season. It was a solid showing for Hood considering the expectations he had for himself entering the season.
Despite scoring at least 10 points in every game this season, Hood has been underwhelming offensively after Cavaliers head coach Tyronn Lue said he believes the 26-year-old shooting guard would be the team's second-leading scorer. That title actually belongs to shooting guard Jordan Clarkson, who has averaged 16.2 points per game in a sixth-man type role.
However, averaging 12.0 points per game while shooting 41.7 percent from the field, Hood finds himself — like Cedi Osman (12.0 points per game on 37.3 percent shooting from the field) and George Hill (12.3 points per game on 50.9 percent shooting from the field) — vying for the title of the team's third-leading scorer. Considering how early it is in the season and the Kevin Love's durability concerns, Hood's averages could climb even higher.
Hood's biggest issue at the start of the season was inefficiency and he's shot at least 40.0 percent from the field in three of his last four games. He still needs to rediscover his three-point prowess though, as he's now 2-15 from three-point range this season.
*All stats gathered from Basketball Reference

NEO Sports Insiders Newsletter
Sign up to receive our NEOSI newsletter, and keep up to date with all the latest Cleveland sports news.