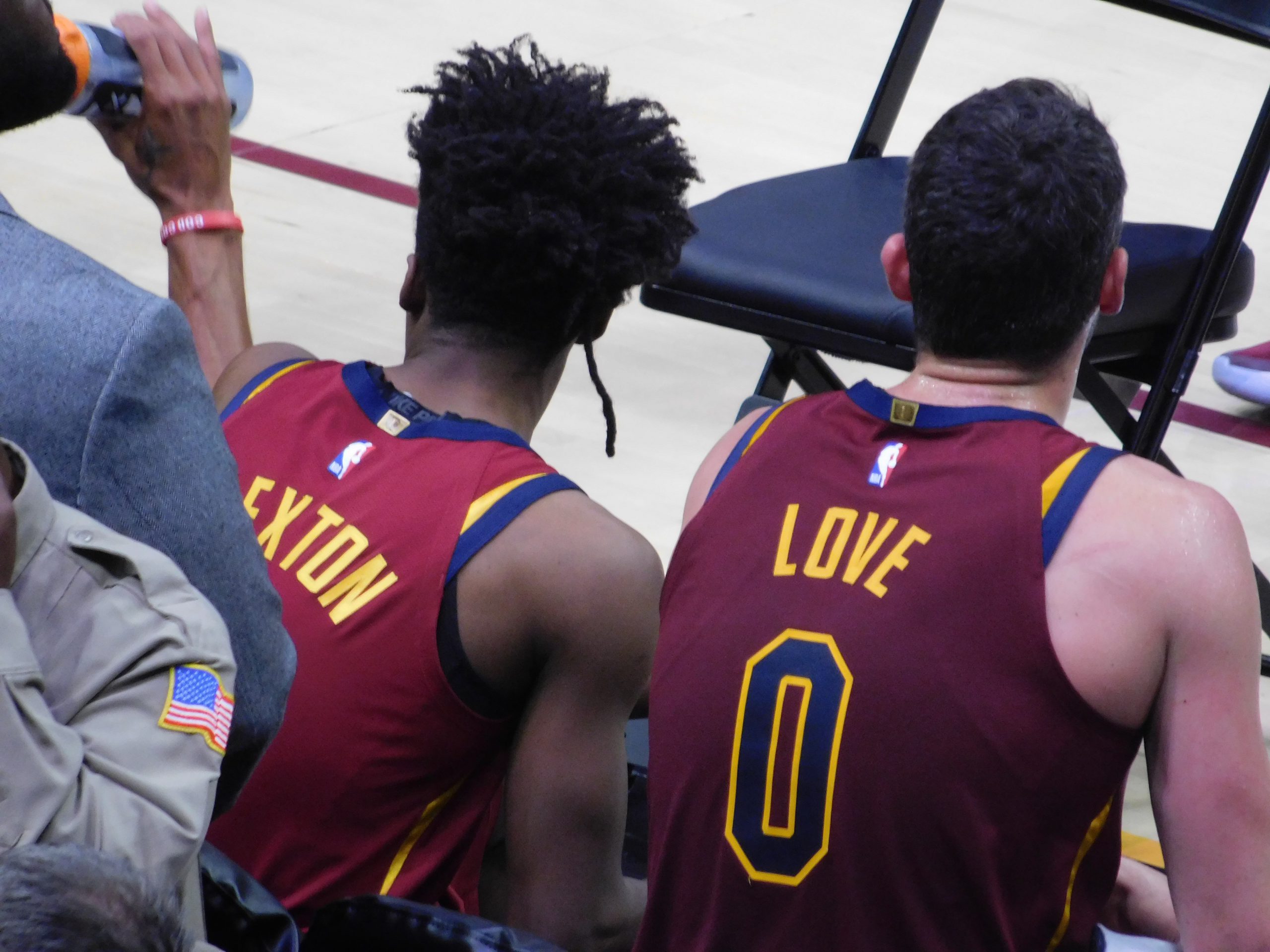 Cleveland Cavaliers head coach Tyronn Lue said that this season will be about wins and lessons.
After getting thumped at home by the Atlanta Hawks in the home opener, there are few takeaways that Cleveland needs to focus on moving forward.
Defense is still an issue
The Cleveland Cavaliers were one of the worst defensive teams in the league last season, surrendering 109.9 points per game (26th in the NBA) and posting a defensive rating of 111.9 (29th in the NBA). Through the first two games of the season, the Cavaliers had surrendered 123.5 points per game (25th in the NBA) and posted a defensive rating of 120.8 points per game (26th in the NBA). On Sunday, the Cavaliers came out of the gates strong but their play wilted in the final three quarters as they gave up 40 points in the second period and 41 points in the final frame.
With a final score of 133-111, the fans, players and media were understandably vexed by the team's lack of execution, particularly on the defensive end. The Cavaliers allowed the Hawks to shoot 49.0 percent from the field and 46..8 percent from three-point range. They managed to give up 52 points in the paint while surrendering 66 points on threes.
It was a clinic in how not to defend a team.
Far too many players, namely George Hill, Kevin Love and Cedi Osman, were getting beat off-the-dribble. Once the rim was under threat of assault, there were far too few instances when Love were hesitant to go up for a block attempt. Rookie Collin Sexton, who has shown the tools to be an upper echelon defender, got too caught up in a personal battle with Atlanta Hawks rookie point guard Trae Young citing Sexton's determination to go over screens despite the team's directives.
"I think he competitive nature got the best of him tonight," said Lue, smiling.
Love can't win by himself
Cavs five-time All-Star Kevin Love notched his second straight double-double with 16 points and 16 rebounds but shot just 6-19 from the field, his third consecutive game shooting 33.0 percent or below from the field. For the season, Love is shooting just 30.4 percent from the field and 26.3 percent from three-point range while averaging 20.7 points and 14.0 rebounds per game.
With team's consistently sending double-teams and triple-teams at Love, he needs to capitalize by moving the open ball and finding the open man; his tunnel vision often leads to him taking tougher shots than need be. However, his teammates are key to the team's success simply because Love isn't LeBron James, he can't consistently put the team on his back and lead them to victory.
He needs the auxiliary but ancillary pieces, players like Cedi Osman, Jordan Clarkson, Collin Sexton and Rodney Hood, to provide a consistent scoring force.
Clarkson has done that job well so far, scoring 19 points (7-12 from the field) against the Hawks and averaging 17.7 points per game through the first three contests of the season. Osman has done a solid job of that as well although he had his worst game of the season on Sunday, going 5-15 from the field on his way to 12 points. Osman is averaging 17.0 points per game.
Sexton (9.0 points per game) and Hood (11.7 points per game) haven't been and for reasons that lie on the complete opposite sides of the confidence spectrum. Sexton needs to play with more savvy but, outside of his jumpers, his points come from reckless drives to the rim. Hood needs to play less hesitant and if he does, he can have more stretches like he did against the Hawks, when he scored 13 points in the third quarter.
The Cavs need to take more threes
After taking just 21.0 three-point attempts (30th in the NBA) in the first two game of the season, the Cavs took 27 three-pointers against the Atlanta Hawks. The Hawks took 47. The final takeaway from the Cavaliers thrashing is that in order for them to put more pressure on opposing teams and not always have to play catch-up, they need to take more three-point attempts.
However, the Cavaliers don't have any players — outside of a lightning-hot Clarkson — in their second unit who are great three-point threats or want to take those types of shots in volume. In the starting lineup, Hill and Hood took five combined threes against the Hawks. Backcourts in past iterations, ones that featured combinations like Kyrie Irving and J.R. Smith, were much more prone to launch from deep than Cleveland.
*All stats gathered from Basketball Reference

NEO Sports Insiders Newsletter
Sign up to receive our NEOSI newsletter, and keep up to date with all the latest Cleveland sports news.