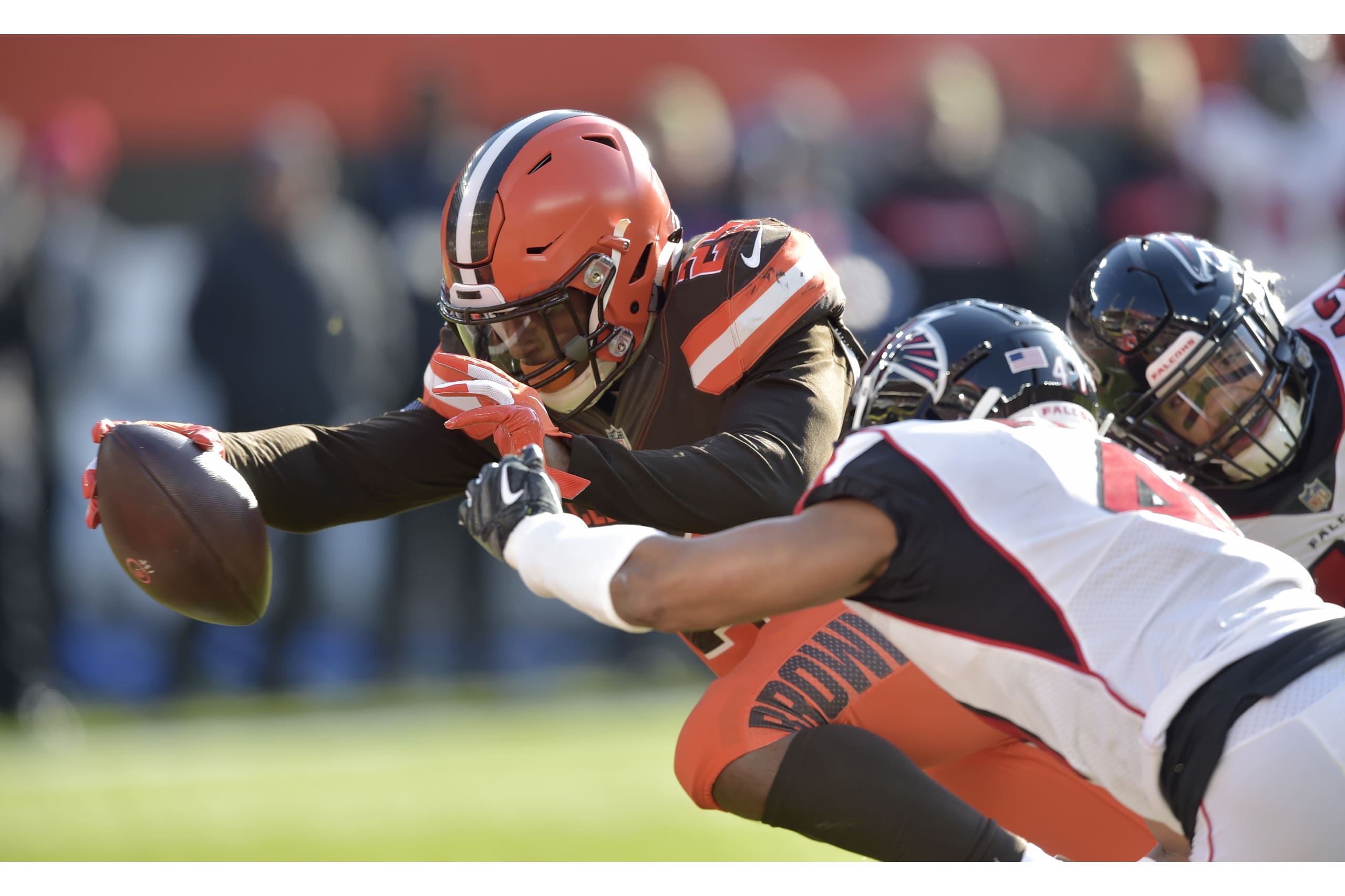 The Cleveland Browns no doubt came away from the recent NFL draft feeling pretty pleased with themselves. From their defense-focused picks like Greg Newsome II to their choice of speedy players such as Anthony Schwartz, it's likely that they've set themselves up for a strong season across the rest of the year. It was, perhaps, the perfect setting and timing, with the draft taking place in the city of Cleveland itself this year. But what exactly did the Browns go for – and what parts of their team are they shoring up with these picks? This article will investigate.
Greg Newsome II
The first-round pick for the Browns was not unexpected. Greg Newsome II from Northwestern is a bold player with a keen drive to do well.
Newsome is clearly someone with a competitive streak – a streak that, at times, borders on arrogance. Following his pick, he was bullish about his desire to win and be first wherever and whenever he can. "I could have been picked second overall and I still would have had a chip on my shoulder, and I'll always keep that chip on my shoulder", he explained.
It appears, though, that the Browns have made a good choice when it comes to positioning. Newsome is a cornerback, so the side's decision to take him first indicates an underlying desire to improve their defense structure.
Jeremiah Owusu-Koramoah
The linebacker from Notre Dame in Indiana was the second-round choice. The fact that the side went once more for a defense player reveals just how strongly the coaches want to get this side of the squad's work locked down for 2021, and this desire is likely to feature more and more as time goes on.
There's no way of knowing exactly how this defense-related hiring experiment involving the likes of Owusu-Koramoah will play out, and not even the bookmakers who compile the odds can quite tell for certain. Some might interpret it as a sign of fear, while others could see it as an investment in team confidence. Betting on virtual sports such as those at Sky City is possible and may be a good idea if you think you have what it takes to make some good choices this season – after all, practice makes perfect. And with these virtual games, as opposed to real games, you have far less cause to worry whether the Browns have made all the right choices in this particular draft round.
Anthony Schwartz
But there's clearly also a need for speed in place on the part of the Browns' coaches. That is presumably why they went for Anthony Schwartz, who revealed himself to be a speedy runner in the 40-yard dash. He managed to complete this in 4.2 seconds, which is a fantastic time. According to insiders at the team, Schwartz is a bit of an outlier when it comes to "track guys" like him.
He's determined, they say, to finish plays. This is something that can't always be considered to be in the bag when it comes to NFL players – and it's also something of a weak spot for this part of the team's format. Last year, the side found themselves stymied due to injuries among some of their best receivers. By investing in Schwartz, then, they are clearly determined to shore up this part of their side as well.
Other players
As the rounds progressed, the Browns found themselves making a very diverse collection of picks. The fourth round was dominated by tackling, although two very different choices materialized in the form of Tommy Togiai and James Hudson. Hudson in particular was an interesting choice, and perhaps reflects a need on the part of the management at the team to ensure they have the kind of stature they need. Hudson is 310 pounds, which means that the offense capabilities have now been seriously bolstered in terms of size. Linebackers, receivers and more rounded out the collection of picks, and leave the side in prime position to take on whatever comes their way as the season begins to unfold in earnest.
In short, the Cleveland Browns have clearly made some strong decisions when it comes to their draft picks. The side have certainly invested in some upcoming talent in the form of Greg Newsome II, Jeremiah Owusu-Koramoah and Anthony Schwartz – and they've equally clearly made defense a priority while also managing to get the size and stature they need, and coverage in other parts of their team's makeup. All that remains now is for the side to work on their strategy for the remaining season and to see how their decisions pan out when they go head-to-head with other teams.

NEO Sports Insiders Newsletter
Sign up to receive our NEOSI newsletter, and keep up to date with all the latest Cleveland sports news.