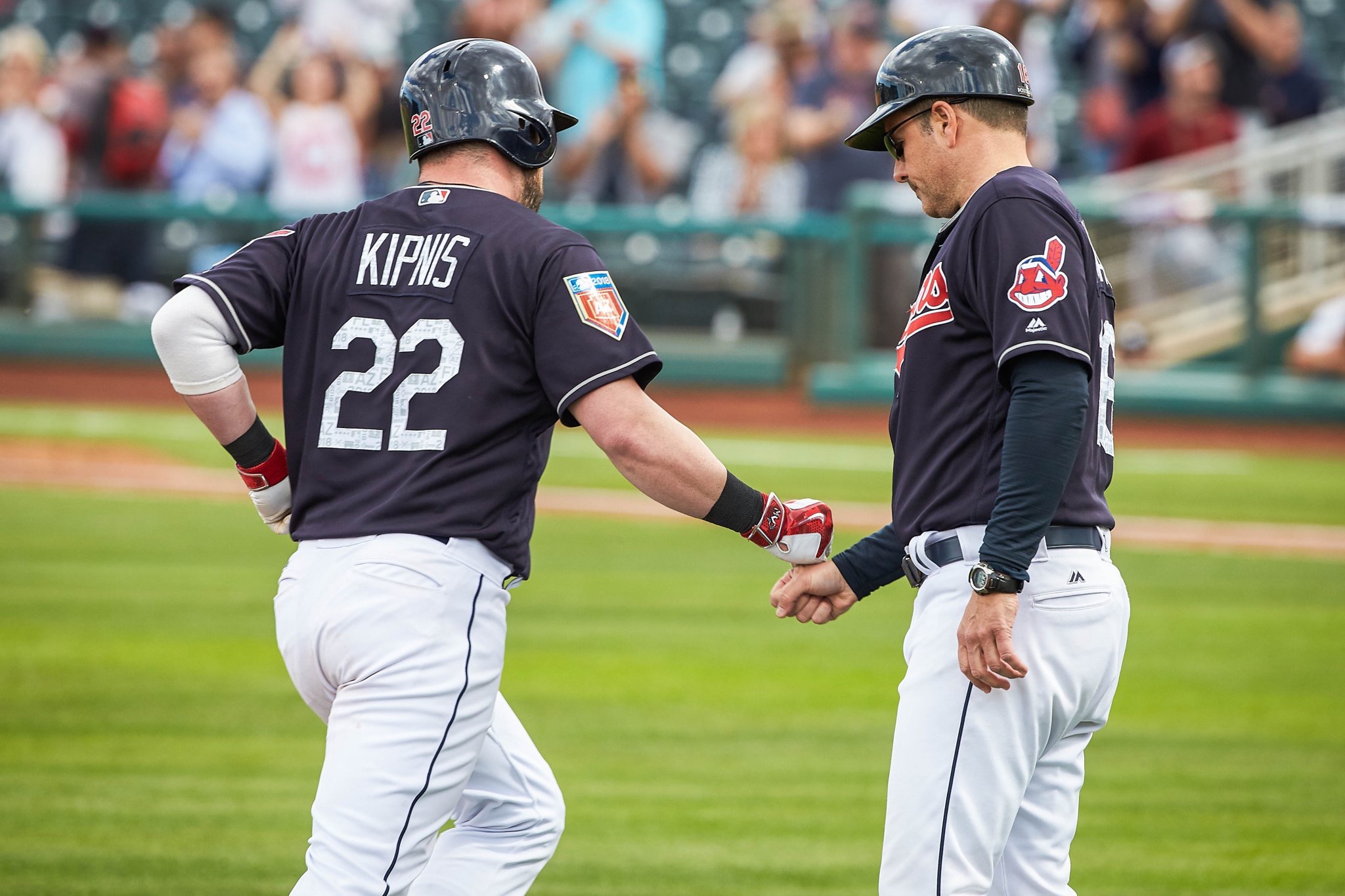 By Mark Warmuth
The late, great Mike Hegan used to say if you win three out of every five games, at the end of the year, you have 96 wins and you are probably in the playoffs.
Right now, the Cleveland Indians have completed 1/6th of the 2019 baseball season, and until the last two games in Houston, they were doing exactly what Hegan said.
They were sitting at 15-10.
Even with the two defeats at Minute Maid Park, the Tribe hits the 27 game mark at 15-12, meaning they are still on a pace for 90 wins.
That's the good news.
The bad news is we have no freakin' idea how they have achieved that record.
Really, we do.
It has been pitching, pitching, and more pitching, particularly the starters, who have stifled some pretty good offenses. The Astros boast one of the sport's best lineups and Cleveland held them to 12 runs in the four game series.
Tribe pitchers are 3rd in the league in ERA, and lead the AL in strikeouts per nine innings, and have the lowest rate of home runs allowed.
All that despite a slow start for Corey Kluber and a couple of hiccups for Carlos Carrasco, the two most veteran members of the rotation.
The question that still plagues Terry Francona and his team is will they score enough runs to make the post-season?
Cleveland ranks worst in the AL in slugging percentage and second to last in on-base percentage. It's tough to generate a lot of runs if you can't get guys on base and need two or three more hits to drive them in.
For the new age statistic people, the Indians have the worst WAR among non-pitchers in the Junior Circuit. They have over league average WAR at just three positions: Catcher, first base, and centerfield.
Now, we think shortstop and third base will take care of themselves with the return of Francisco Lindor and the return to form for Jose Ramirez, who is starting to come around, slowly but surely.
The catching is based more on the defense than any hitting being done by Roberto Perez and Kevin Plawecki.
The other spots? Quite frankly, we don't see a lot of hope.
Even worse, are there any in-house solutions?
Right now, we feel comfortable with five hitters in the lineup, and to us, you need seven to have a solid offense.
Those five are Lindor, Ramirez, Carlos Santana, Leonys Martin (vs. righties), and Jake Bauers. They put together major league at bats.
Right now, Carlos Gonzalez is a lighter hitting version of Melky Cabrera–no walks, no pop. He has one extra base hit in 47 plate appearances.
Jason Kipnis is showing thus far that he is closer to the last two seasons than his outstanding 2016 campaign. He's in a 1 for 22 slump after starting 7 for 20.
In the past few years, he's a feast or famine type guy, and when it's the latter, he doesn't help you.
There are hitters around baseball with 10 or more home runs on the season. Six of them to be exact. Martin leads the Indians in extra base hits with nine.
Only Santana has more than six, he has seven.
It's tough to score runs this way.
Oscar Mercado may be able to help, but remember, he's never had a major league at bat. Expecting him to come up and be a consistent bat might be a pipe dream.
The organization has to hope Gonzalez and Kipnis regain the pop in their bats, but is that realistic?
And assuming Lindor and Ramirez return to form, aren't the Indians in the same place as they were last year with a very top heavy offense?
It's still early, but it's not if that makes sense.
Francona and the management have to find runs somewhere. Either that, or the pitching will have to continue to be overwhelming throughout the remainder of the schedule.
That might be very difficult.