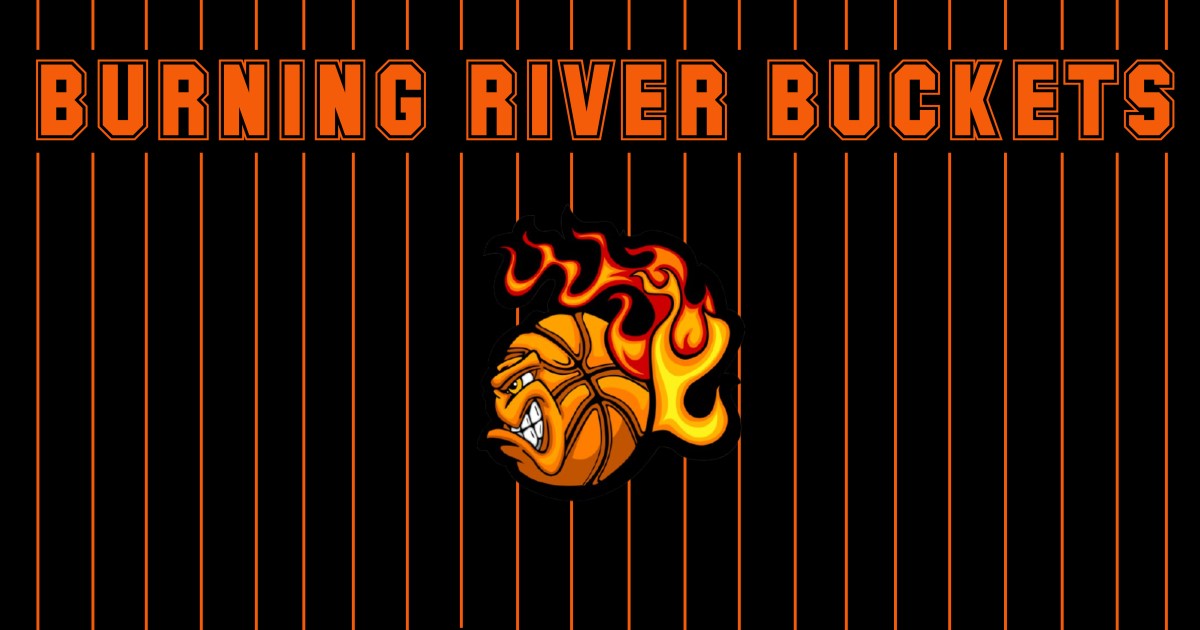 Mentor, OH-
The Burning River Buckets are entering their second season. Their Opening Night is November 5 against the Ohio Bruins.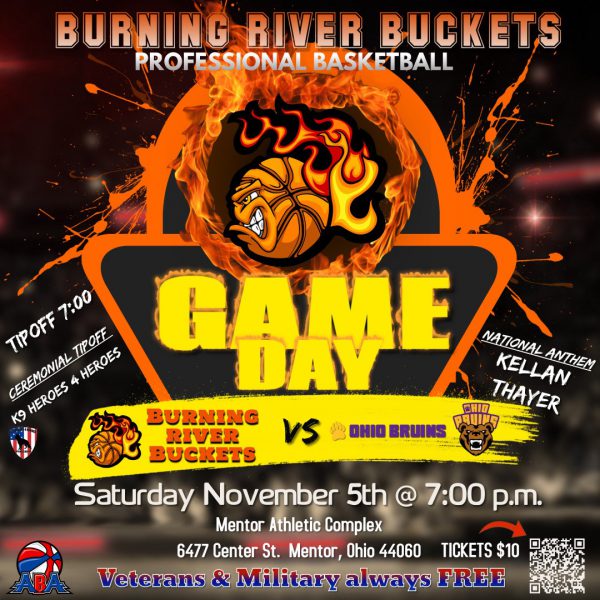 The team had a successful inaugural season. They brought Lake County a Championship. By defeating three nationally ranked teams in three days, the Buckets were the ABA North Central Regional Champions.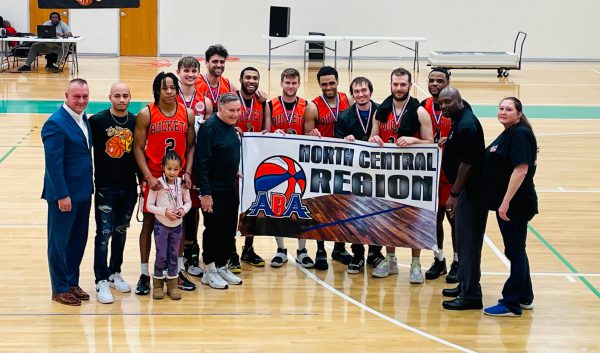 I spoke with George Phillips, the President/GM, of the Burning River Buckets. Owning a franchise within the American Basketball Association was always on Phillips' bucket list (no pun intended.) He attended an owner's meeting and decided on the spot to buy the team.
The team's name was born by use of clever terminology. The "burning river" is a Cleveland reference and buckets was the perfect basketball reference. The mascot "Buster the Bucket" is a hit with fans of all ages.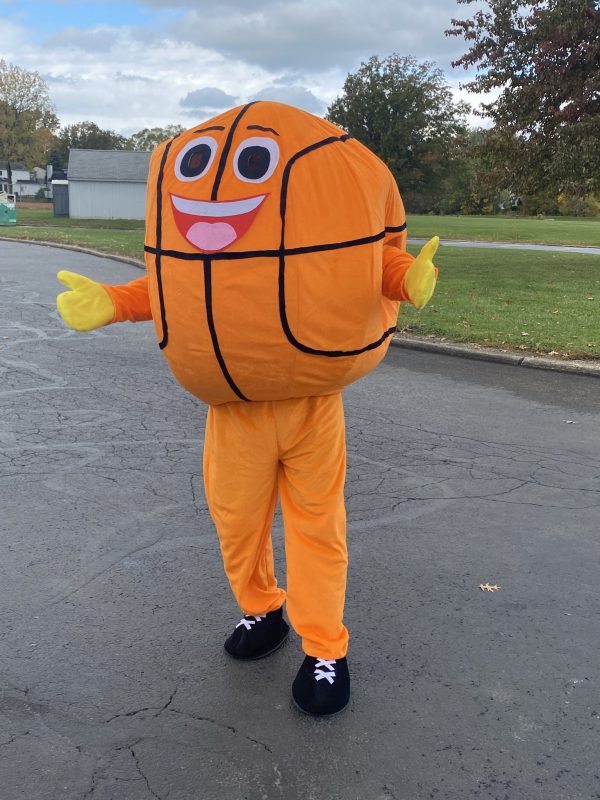 Home for the Burning Buckets is currently in Mentor at the Mentor Athletic Complex. Phillips stated he would "ultimately want to get their own venue in Lake County." The Buckets' organization is committed to bringing a competitive team to the community. However, they also want to appeal to families who want to enjoy a fun and affordable night out. They've been able to do both. With a championship trophy from last season, the Buckets are dedicated to bringing wins to the fans.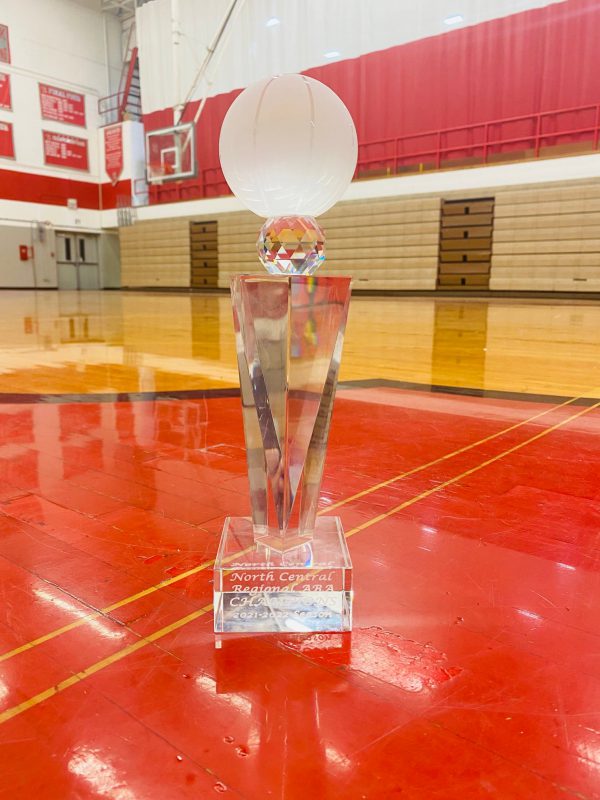 Wins aren't the only thing that Phillips focuses on. The fan experience is important to the organization. There is merchandise available, a dance team, music playing to engage the crowd. It's important that everyone in attendance enjoys themselves. A streaming service is also available for those who aren't able to attend.
Coaching & character
The players are led by Head Coach, Patrick Koenig. He is a former Notre Dame College player and coach. Phillips entrusts his squad with Koenig telling me "Pat's the basketball guy, I don't question him ever – it's all him." The team is full of talent and camaraderie. Many of them have played college basketball and AAU with or against one another. All of the players from last season are returning aside from one who moved out of state.
The talent is an integral part of a winning team, but Phillips stressed that the team's code of conduct is of utmost importance. He said, "each player has a good character" and that "other teams and coaches have complimented them on the character of the Buckets' team."
Giving back
The Burning Buckets are committed to giving back to the community. Phillips recalled when a 4th grade girls team played at halftime last season. He thoroughly enjoyed not only having them play but watching them in the stands. They screamed, yelled, and cheered the Buckets on. It's events like this that make the Buckets fun.
Having a platform to be able to give means a lot to Phillips. K9 Heroes 4 Heroes is an organization that the team supports. Also, Veterans and Military tickets are always free for Buckets games. Other community partners that are special to the Buckets are Dare 2 Care International and Project Hope for the Homeless.
If you enjoy professional basketball and haven't had a chance to catch a Buckets game you're missing out. Come out and support mega-talented players as well as a franchise that has integrity from the top down. Whether you just want to catch a great game or take the kids out for fun, you will be hooked. Northeast Ohio has a gem with the Burning River Buckets team.
Follow along with us this season as we bring you game coverage, in-depth player stories and more.
Get your tickets here: www.burningbuckets.com/tickets

NEO Sports Insiders Newsletter
Sign up to receive our NEOSI newsletter, and keep up to date with all the latest Cleveland sports news.