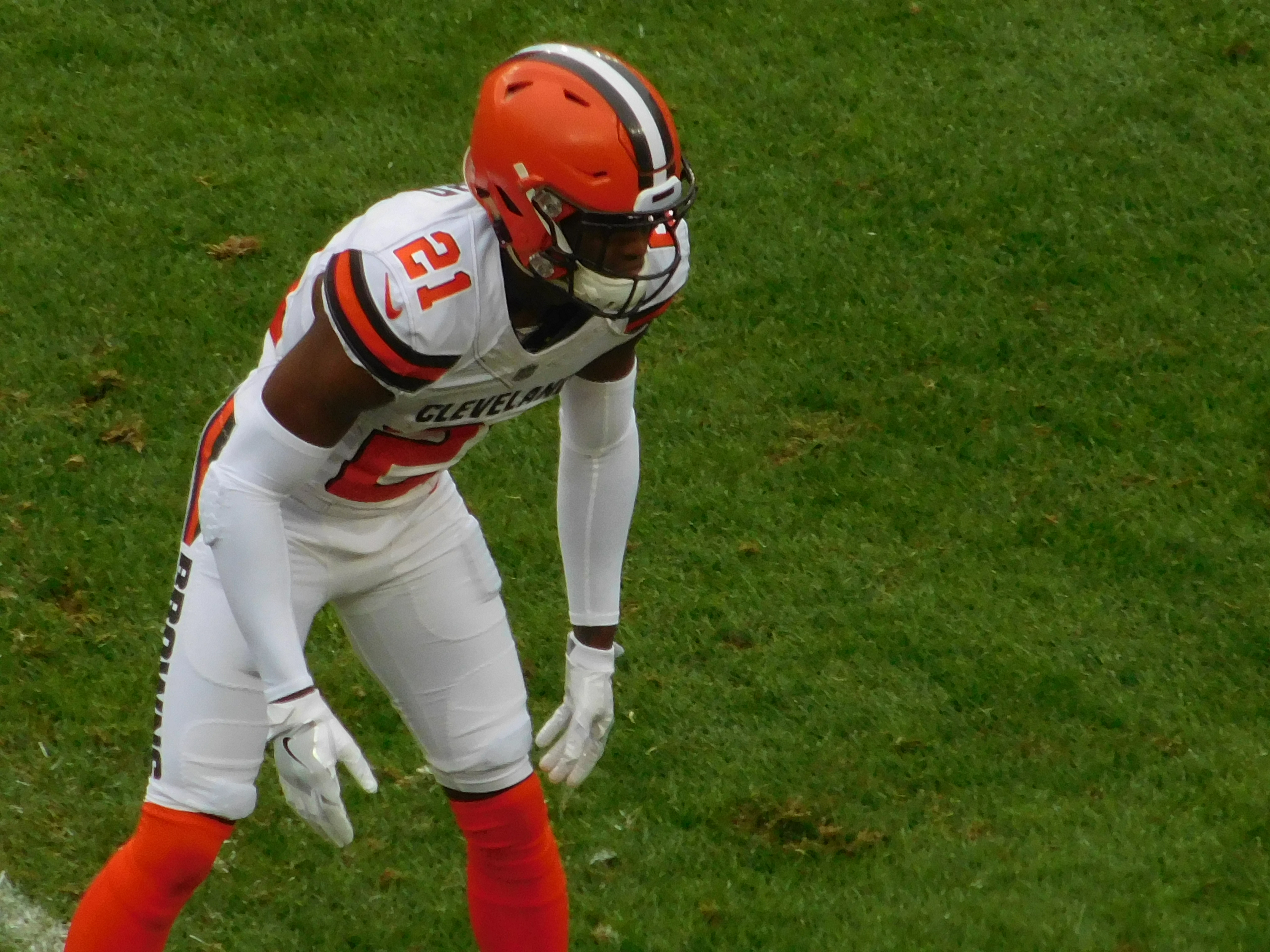 Denzel Ward CB 4th pick overall 2018
Justin Gilbert CB 8th pick overall 2014
Denzel Ward 4th overall pick 2018- There were plenty of experts that thought the Browns reached for Ward, but he's proven all of them wrong so far. The Ohio State product has been a stud at cornerback for the Browns and has fans forgetting about Joe Haden. The rookie has three interceptions, six pass deflections, a forced fumble, one tackle for a loss and 25 combined tackles in his first five career games, all starting.
Justin Gilbert may be the Brown's worst first-round selection since they returned in 1999. Gilbert played 23 games for Cleveland and never quite figured it out. His raw athleticism was evident but his skills never developed like Cleveland hoped. Gilbert collected one interception, nine pass deflections, and 33 combined tackles in his disappointing time in Cleveland.
Ward has played less than a quarter of the games Gilbert has in Cleveland but has nearly the same stats. The comparison between these two players is none existent. Gilbert was able to rely on his raw talent in college and he never improved in the NFL. Ward has already shown he has the athleticism, skill and attitude to be a number one corner in the league, now all he needs is more games to prove he can consistently be a playmaker.
Edge: Denzel Ward
The key to the Browns success starts and ends with their improved drafting in the top-10. NFL teams are built through the draft and the Browns inability to make good selections since 1999 has crippled them. Three solid selections in the last two first rounds have accelerated the Browns growth and potential.