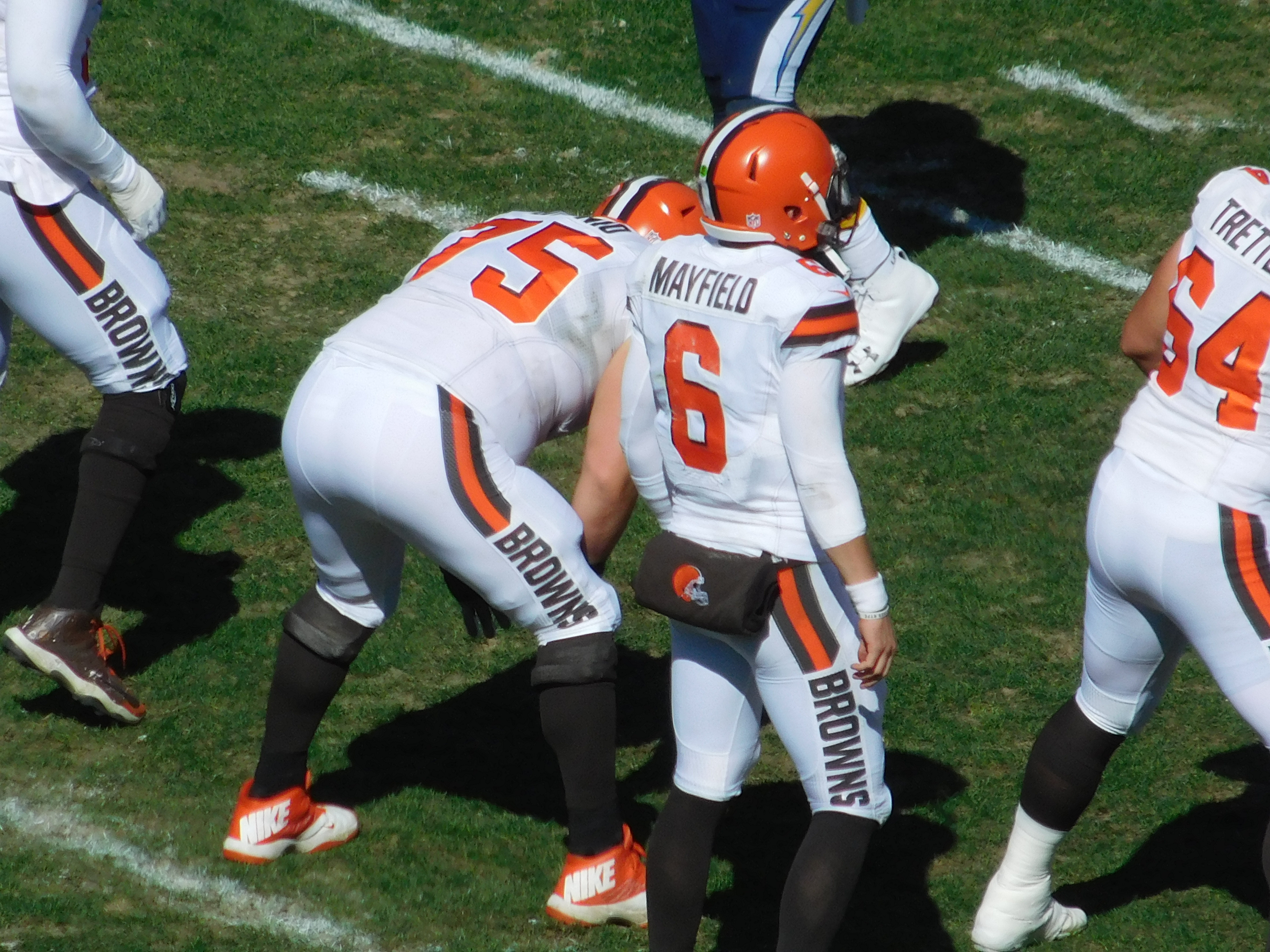 By Nick Broulis
The first point I wanted to make is the most obvious. This team is clearly better than the 2017 team.
General manger John Dorsey made quite a few changes after the 2017 season ended. It's slowly showing. I'm sure he expected more wins at this point Then again, I'm sure a lot of people probably have. But considering how many overtime games Cleveland has played in so far (4), and some very bad officiating in the Raiders and Ravens games, this team is showing signs that they are actually trying to get this right for once.
Unless Cleveland gets destroyed in the next three games, at Pittsburgh then two straight home games against the Chiefs and Falcons, I don't see head coach Hue Jackson being let go.
I think both Dorsey and the Haslams' want to give Jackson a full season of the current roster to see what he can accomplish.
That being said, Jackson needs to win, in my opinion, no less than one game out of the next three. Again, if he goes 0-3 over that span, and keeps his job, my guess is two of the games went into OT. That, or ownership is really just going to stick with him through the rest of the season, so that they have time to get another plan in place while still having a head coach.
I've been pretty impressed with the defense thus far. The Browns defense has both kept the team in games and had a few rough games as well. But, for the most part, they've played well.
Offensively, Cleveland has had some issues.
From an inconsistent offensive line, that should have seen more playing time together during the preseason, to receivers dropping passes, the offense has been a work in progress.
The running backs have been a bright spot. Carlos Hyde was running well before he was traded. And rookie Nick Chubb has ran the rock well when given his chances. Duke Johnson has had some very important moments himself when being used.
When Tyrod Taylor went down in week three against New York, rookie Baker Mayfield was sent out to take over.
Mayfield has done well for a rookie who had to come in early and who doesn't have a good offensive line to protect him.
I had predicted the Browns to win four games this season. You could say Cleveland should have at least four wins already, if they had a good kicker.
Nonetheless, the Browns look like they're finally headed out of the NFL's basement. They've been competitive in every game but one. That alone gives this team a leg up on last year's team.